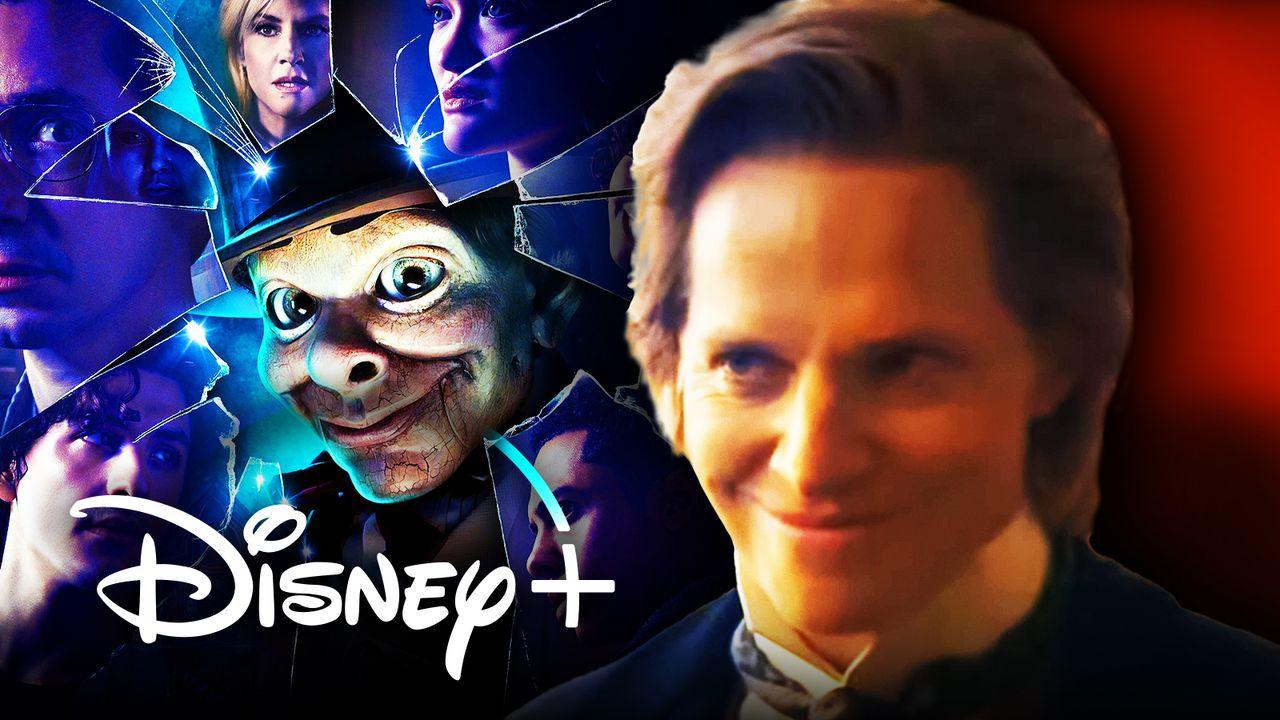 The Direct has an exclusive new clip from the Goosebumps finale that introduces Kanduu and Franz Maher, two important figures from the past.
Things have been a little wild in Port Lawrence ever since Justin Long's Nathan Bratt took over the old Biddle House. Though, despite a litany of haunted objects terrorizing some of its citizens, including the infamous Slappy, all the horror seemed to be in the rearview mirror.
Isaiah, Margot, James, Isabelle, and Lucas were all already in the process of moving on from the recent terrible happenings. But, thanks to Mr. Bratt's extensive writer's block, their struggles aren't over yet.
Not only is Slappy back, but his soul has been transferred into a newly resurrected body—nice going, Nathan.
Goosebumps Finale Introduces Kanduu
The Direct is happy to present an exclusive clip from the season finale of Goosebumps, which sees audiences introduced to two very important characters in the tale of Slappy's origin story.
In the clip, Chris Greere's Kanduu, who viewers first glimpsed at the end of last week's episode, meets Paul Rust's Franz Maher.
It doesn't take long for Kanduu to show Franz that he's no mere magician—as he brings to life the wooden doll on the table beside them.
Franz is unsurprisingly amazed, but Kanduu has another reveal up his sleeve: he wants to help save the man's failing carnival, in exchange for something to be built for him. But what, exactly?
The entire clip can be seen below:
What Are Slappy's Book Origins?
Interestingly enough, while these events aren't exactly how Slappy's origin story plays out in the books, there are lots of similarities.
I Am Slappy's Evil Twin, it's revealed that ventriloquist star Franz Maher learned magic from an evil sorcerer named Kanduu—someone who could bring his dummies to life. Bride of the Living Dummy added more details, noting how Kanduu carved Slappy out of coffin wood and used a spell to put his spirit into its body before he died.
The series would later retcon Slappy's origin in Slappy, Beware!, making him built by a dark magician named Ephraim Darkwell, who built dummies to do his bidding.
Is Kanduu Taking Aim at Port Lawrence?
So, what exactly does Kanduu have planned for Port Lawrence?
Well, whatever it is, it probably isn't going to be good. When Margot and the gang get back from Seattle, they will be in for a big surprise.
Hopefully, the finale will finally give audiences an answer as to what those visions are with the giant burning tower. Is it a prophecy of some sort?
Perhaps the show might be setting the stage to introduce the world to more members of Slappy's terrifying family—including Mr. Wood, who was the key antagonist in the original Night of the Living Dummy book (despite what the cover might have one believe).
Fans can watch Slappy's final plans come to life when the finale of Goosebumps airs on November 17 on both Disney+ and Hulu.
---
Russ Milheim is the Industry Relations Coordinator at The Direct. On top of utilizing his expertise on the many corners of today's entertainment to cover the latest news and theories, he establishes and maintains communication and relations between the outlet and the many studio and talent representatives.