While a lot of attention may have been diverted to Chris Hemsworth's Thor: Love and Thunder thanks to the newly released trailer, fans are just weeks away from finally being able to experience Doctor Strange in the Multiverse of Madness. The Benedict Cumberbatch-led film will see the former Sorcerer Supreme dive into the deep end of the Multiverse as he tackles his second solo adventure.
Alongside him in this journey will be Elizabeth Olsen's Scarlet Witch—who may actually end up being against him as a villain by the end of the story. Someone who won't be on the wrong side of history will be Xochitl Gomez's America Chavez, a newly introduced character whose ability to journey between realities will be the crux of the film's plot.
There have been plenty of trailers and promotional videos for the upcoming project, but Marvel Studios has continued to keep them coming. This time, a brand new 30-second teaser gives new glimpses of Chiwetel Ejiofor's Mordo, Rachel McAdams' mysterious get-up, and a very serious-looking Strange.
New Doctor Strange 2 Footage Released
Marvel Studios released a brand-new brief teaser for Doctor Strange in the Multiverse of Madness that shows off a few brief new shots.
The first shows Benedict Cumberbatch's Doctor Strange leading the way in front of Xochitl Gomez's America Chavez and Rachel McAdams' Christine Palmer––who dons a new look in her return.
The second sees an extended version of Chiwetel Ejiofor's Mordo drawing his weapon in what could be the Illuminati's headquarters.
Finally, there is a new shot of the titular Doctor looking fairly distressed.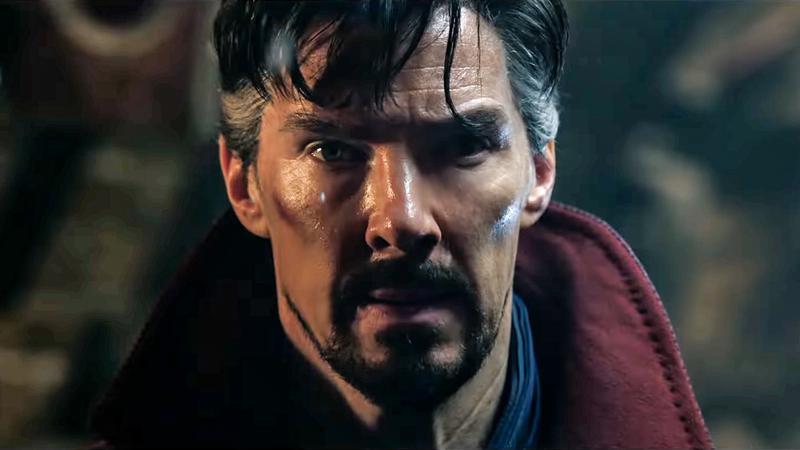 The entire teaser can be seen below.
Ejiofor and McAdams' Mysterious Roles
Of course, the new teaser doesn't show off much new footage, but the quick shots of Ejiofor's Mordo and McAdams' Christine Palmer do prompt more questions. For one, even though she's been seen in this outfit before, the question remains: what is Palmer wearing? All signs point to this being not only a Variant of Strange's love interest but also the version possibly seen in the (probable) Illuminati's headquarters.
This connection leads to the Mordo seen in the footage, who is also likely a Multiversal Variant—though, in this case, it could just be the MCU-Prime version of the former hero. No matter the case, his new appearance is undoubtedly a statement.
Given the face Strange is seen making, the interdimensional struggle looks like it will be taking its toll on the hero, not to mention all of reality itself. Hopefully, by the time the movie finishes rolling its credits on May 6, the Multiverse will still be standing. Though, if a Secret Wars project is on the horizon, it may be a short-lived victory.