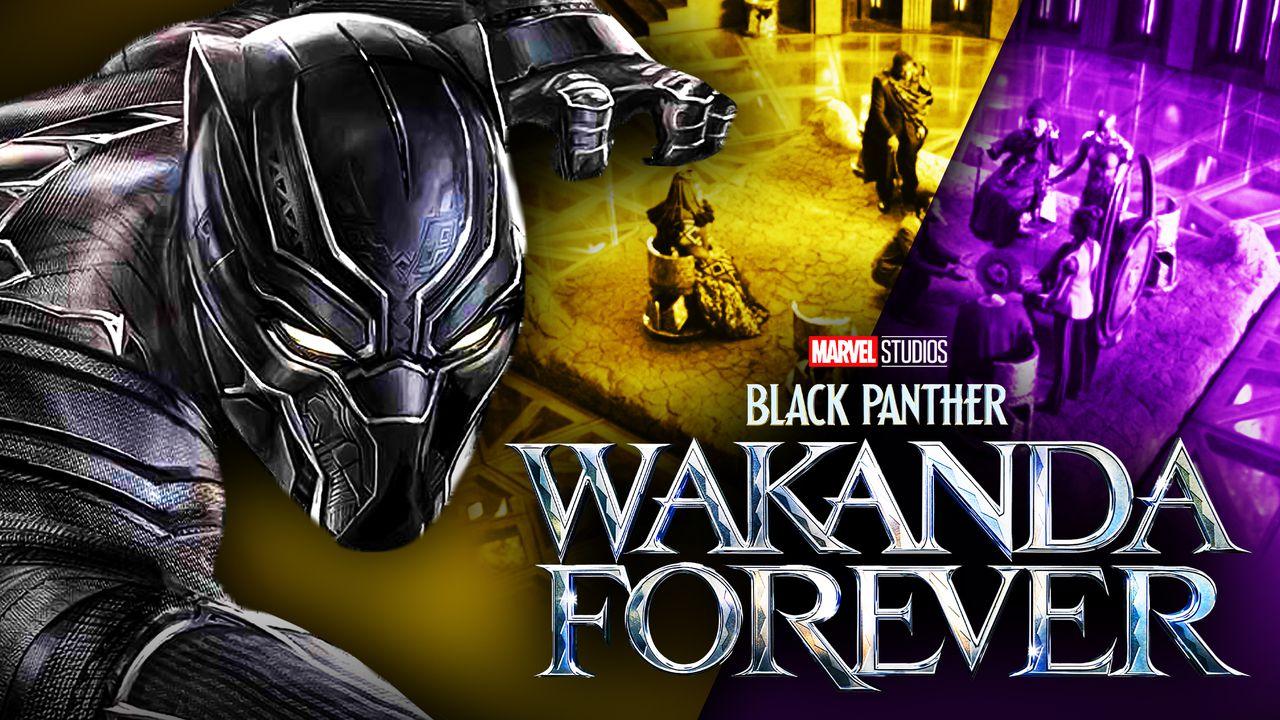 Marvel Studios' production slate is just as jam-packed as its release schedule for 2021 with teams currently shooting footage for more than half a dozen movies and TV shows releasing next year. One of the next on the docket is Black Panther: Wakanda Forever, whose title was officially unveiled last week with a confirmation for release on July 8, 2022.
With the tragic loss of starring actor Chadwick Boseman last year, director Ryan Coogler and the team are reworking this sequel to be an expansion for the African nation's legacy and culture. The plot details are expectedly being kept under wraps, although multiple cast members have teased an exciting and unpredictable story that pays a meaningful tribute to the fallen real-life King of Wakanda.
In that mysterious light, descriptions for four new roles in an undisclosed Marvel movie have released, which could tease some interesting happenings in this sequel.
FOUR FOREIGN ROLES IN BLACK PANTHER SEQUEL
POC Culture released character descriptions for four new roles coming in an undisclosed Marvel movie shooting from July 2021 to December 2021 in the US. These roles are for a French diplomat, a French mercenary, a Dutch diplomat, and a Dutch mercenary.
The roles are presumably for Black Panther: Wakanda Forever, which is the only MCU movie fitting the criteria included for filming.
Both diplomat roles are seeking either male or female actors in their 40s to 60s of any ethnicities. They will use French and Dutch accents respectively, and are described as "white-collar elite."
Both mercenary roles are also male or female of any ethnicity in their 20s to 40s, with athletic builds for both. The French mercenary should speak fluent French, and the Dutch mercenary should speak fluent Dutch or fluent German.
AN INTERNATIONAL FLAVOR FOR THE SEQUEL
Unfortunately, there aren't very many characters from Marvel comics that instantly come to mind when seeing these descriptions. However, this does tease that Black Panther: Wakanda Forever will feature numerous nations around the globe outside the hidden African home of vibranium.
In that light, the specific descriptions of diplomats and mercenaries could mean some tense times ahead between Wakanda and both European nations.
As a reminder to those who slept during high school history, diplomats are government-appointed officials that represent their home country while abroad, while mercenaries are soldiers hired to assist in any number of military conflicts, often for personal profit. Whether France and The Netherlands/Belgium are trying to get their hands on vibranium or achieve another goal is a mystery left wrapped for Black Panther 2, but it spells out some potential trouble for the Wakandans with these kinds of personalities involved.
This will likely continue directly from the end of 2018's Black Panther when King T'Challa decided to open Wakanda's borders to the rest of the world, coming out of hiding for the first time in the country's history. Considering this is the home of arguably the most valuable substance on Earth, it seems to make sense that Wakanda may be the target of some unfriendly personalities.
On top of losing their leader, Wakanda will undoubtedly be faced with new challenges with warriors from multiple nations in the mix. Regardless of what the details turn out to be, the crew is all-in on bringing the best sequel possible for Phase 4.
Black Panther: Wakanda Forever will begin shooting in July 2021, and it's set to release in theaters on July 8, 2022.