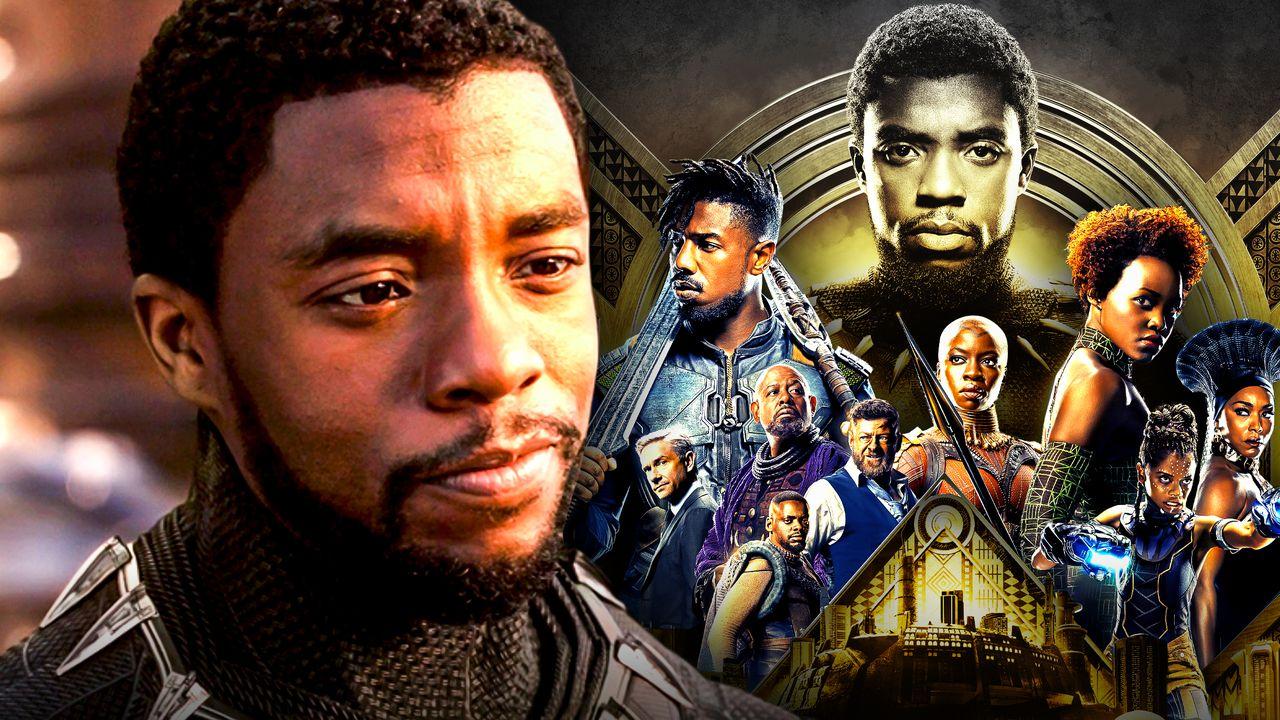 The untimely passing of Black Panther star and the portrayer of the MCU's one and only King T'Challa, Chadwick Boseman was a huge loss, not just for Marvel but for the world over.
Boseman died last August at 43 due to colon cancer. Since then, the team at Marvel Studios has vowed to continue on with the Black Panther sequel, due out in 2022. They have also promised that T'Challa will not be recast, out of respect to the late actor.
Little is known about the film's story, however, Ryan Coogler, who helmed the first film , will be back to direct the second. The rest of the cast will also return to reprise their roles and shooting is also set to kick off in July.
LUPITA NYONG'O SPEAKS ON BLACK PANTHER 2
In an interview with Yahoo! , actress Lupita Nyong'o, who plays Wakandan undercover operative and old flame of T'Challa's Nakia in the MCU, discussed making the film in the shadow of Chadwick Boseman's death.
"People will ask me, 'Are you excited to go back?' Excitement isn't the word. I feel like I'm in a very pensive and meditative state when it comes to Black Panther 2 . His passing is still extremely raw for me. And I can't even begin to imagine what it will be like to step on set and not have him there."
However, she credits the leadership of director, Ryan Coogler and expresses faith in his ability to guide the ship through these difficult waters. She also confirms that Coogler has "reshaped" the second film, in light of Boseman's passing:
"But at the same time we have a leader in Ryan, who feels very much like we do, who feels the loss in a very, very real way as well. And his idea, the way which he has reshaped the second movie is so respectful of the loss we've all experienced as a cast and as a world."
Nyong'o continues by indicating that Boseman's memory and light will be ever-present on-set, even if he isn't physically there.
"So it feels spiritually and emotionally correct to do this. And hopefully, what I do look forward to, is getting back together and honoring what he started with us and holding his light through it. Because he left us a lot of light that we're still going to be bathing in. I know that for sure."
NOBODY CAN REPLACE CHADWICK BOSEMAN
It will likely be an extremely emotional production process for everyone involved with the Black Panther sequel. But it's good to see, according to Lupita Nyong'o and others, that Chadwick Boseman's memory will live on in the film.
Ever since Marvel Studios president Kevin Fiege announced that they wouldn't be recasting Boseman's character, rumors have been swirling about just what they plan to do. Will another character, like Nakia or M'Baku take up the mantle of the Black Panther? Or will a new actor and character come in to take on the responsibility of Wakanda's chief protector?
At this point, it's certainly anyone's guess. But fans can likely rest assured that Marvel will tread lightly and approach the situation with great care.
Of course, it's worth noting that the film was already fairly deep into the writing process when Boseman died, so this idea that it has been thoughtfully reshaped and rewritten to reflect his loss only props up the notion that Black Panther 2 will be handled respectfully.
The still untitled Black Panther sequel will hit theaters on July 8, 2022.