Marvel Studios is off and running with production on projects set to release in 2022, including numerous highly-anticipated sequels to Phase 3 outings. One of these is next summer's Black Panther: Wakanda Forever, which looks to continue the successes of Marvel Studios' highest-grossing solo movie to date in Black Panther.
Wakanda Forever has a tall task ahead of it not only having to expand on the legacy of Wakanda and its people but also to pay tribute to the late T'Challa star Chadwick Boseman. The film also looks to introduce new players like Dominique Thorne's Ironheart to the game while showcasing potentially terrible threats to Wakanda's safety in a new world.
Filming in its earliest stages, however, there are still no signs pointing to any specific plot details from director Ryan Coogler and the team at Marvel. Thankfully, new leaked set video is giving fans a hint of what's coming in terms of the action sequences.
A CHASE SCENE IN WAKANDA FOREVER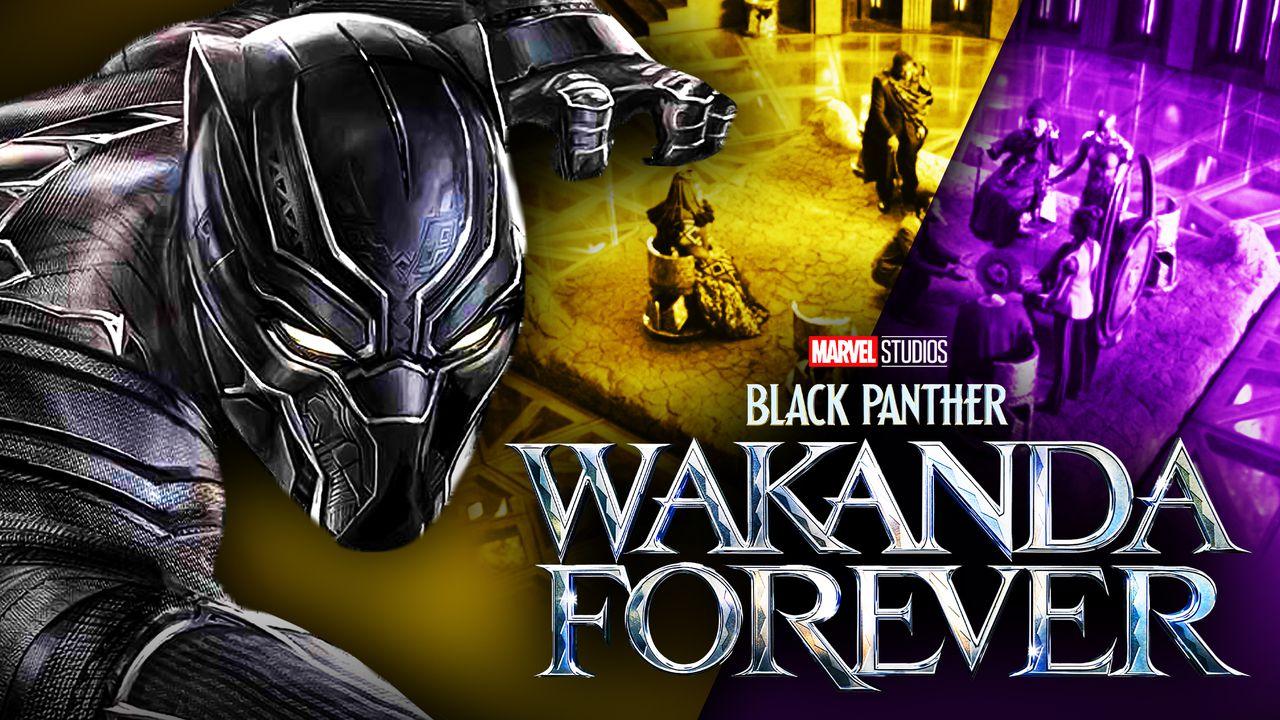 Reddit user u/apricotoast shared a set video from Marvel Studios' Black Panther: Wakanda Forever near the campus of MIT in Cambridge, Massachusetts. While there are no specifics revealed for the plot, the video shows a red sports car and a black motorcycle involved in a high-speed chase near campus.
Here's a new set video from the #BlackPantherWakandaForever MIT scene. It involves the red car & motorcycle that we mentioned in an earlier tweet. Short, but enjoy! pic.twitter.com/X2NB9IM1Wf
A HIGH-SPEED WAKANDAN PURSUIT?
While it's difficult to tell exactly what's happening in this scene, the action is certainly set to come back in a big way after major action set pieces in 2018's Black Panther.
Depending on if Marvel uses MIT as the real location in this scene rather than placing it in an undisclosed location, this could tie into something related to Michael B. Jordan's Erik Killmonger, who graduated from MIT. There could be some ties back to his SEALs team from the military that may cause even more problems for the Wakandans this time around in America.
Rumors have also pointed to this scene involving the Dora Milaje in some capacity, which spells bad news for whoever they may be chasing in the red sports car. No matter what the answers to those questions are, it seems clear that the royal warriors will play a key role in both the smaller pursuits like this and the more large-scale battles with other potential suitors to Wakanda's throne.
Even though this video doesn't clarify any specifics for the Black Panther sequel's plot, the excitement is building for another action-packed entry coming in Phase 4. With Wakanda looking to play a key role in Marvel's future, this likely won't be the last chase scene like this that comes to light ahead of the film's release.
Black Panther: Wakanda Forever is currently filming and will release in theaters on July 8, 2022.