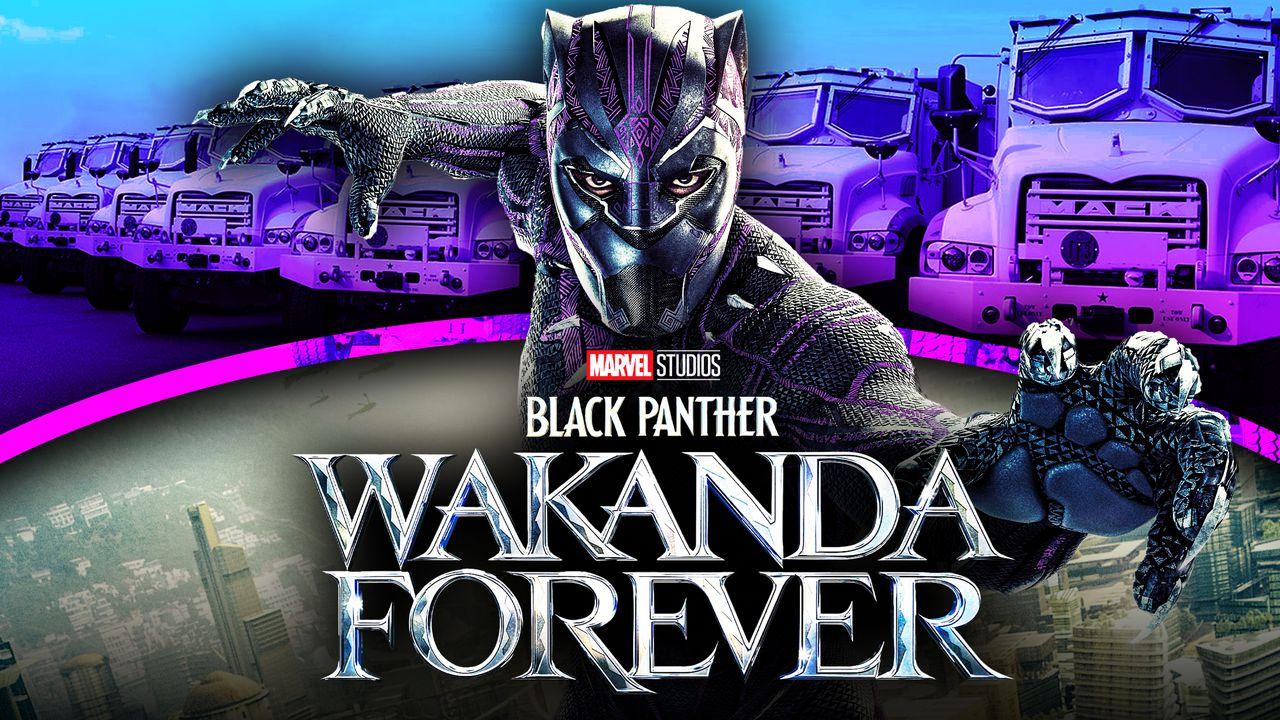 Black Panther: Wakanda Forever promises to be one of the most unique installments in the Marvel Cinematic Universe.
The film is tasked with balancing the tragic passing of the late Chadwick Boseman while also continuing the ever-expansive Wakandan lore. Rumblings of Namor and Ironheart making their MCU debuts in the sequel have only added to the anticipation of next summer's blockbuster.
Speaking on the former, the possible appearance of Dominique Thorne's Riri Williams has been made most evident by Forever Wakanda's filming locations. The flick is scheduled to film scenes in Massachusetts, primarily at the Massachusetts Institute of Technology.
The aforementioned school is a prestigious university in the real world but is notable for its ties to the Iron Man lore. In the comics, Riri Williams attends MIT where she develops her own Iron Man suit.
Considering fans likely won't get Williams' full origins until the Ironheart Disney+ series, many have expected these Massachusetts scenes to be fairly low-key. Now, it looks like the Bay State could become the home field for a high-octane action scene.
BLACK PANTHER INVADES THE BAY STATE
Wakanda is bringing the action to Massachusetts.
As revealed by telegram.com, Black Panther: Wakanda Forever is set to film more scenes in downtown Worcester, MA. The latest set photo shows a flatbed trailer carrying a police car and two armored military vehicles. The cop car is marked "CAMBRIDGE POLICE," the city that is home to the Massachusetts Institute of Technology.
The photo can be seen in the Tweet below:
CONFRONTATION IN CAMBRIDGE
Seeing law enforcement vehicles on a Marvel set is common, but it's rare to have a couple of armored military cars unless something big is going down.
These vehicles are reserved for major moments, such as Bruce Banner's rageful attack at Culver University in The Incredible Hulk or Loki's Chitauri invasion of New York City in The Avengers. Regardless of why the Wakandans are in Massachusetts, it looks like they'll be inadvertently bringing enemies with them.
While these scenes are being filmed in Worcester, the "CAMBRIDGE POLICE" cop car indicates that they will take place in the MIT area. Cambridge and Worcester are 50 miles apart, making the former having a police presence in the latter highly unlikely.
With Cambridge being a highly-populated and crowded city, it's probable that Wakanda Forever is using Worcester for its action scenes that the crew will set in MIT's hometown.
IRONHEART IMPLICATIONS
As for what this action scene could be, all eyes are on Riri Williams. 
In the comics, Williams develops her own Iron Man suit with stolen technology from MIT's campus to construct her own Iron Man suit. This did not appease security as Williams quickly became a target due to her suspicious activities. If she has already developed her Ironheart suit by the time of Wakanda Forever, Williams herself could have triggered this heavy military presence.
Fans will get their answers when Black Panther: Wakanda Forever hits theaters on July 8, 2022.