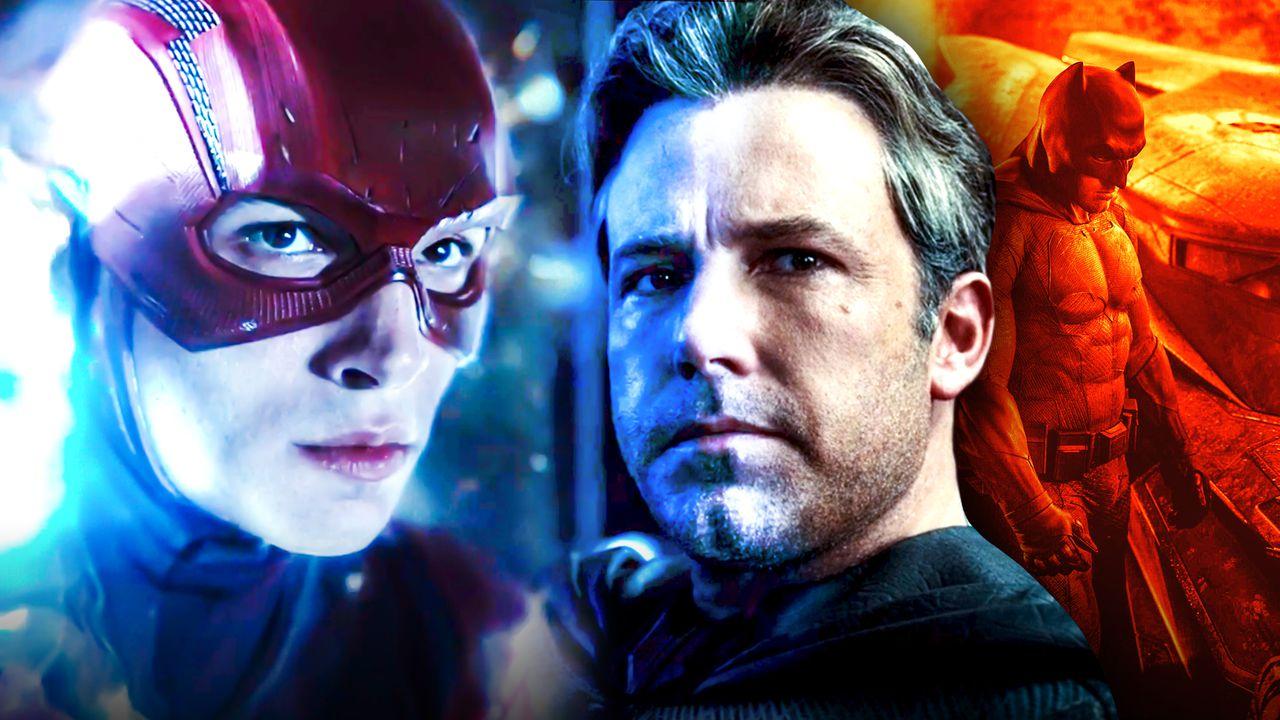 With production having officially begun in London , The Flash is on track for its November 4, 2022 release date. After numerous setbacks during the film's development, it seems as though director Andy Muschietti's involvement has finally given the boost The Flash production needs.
Potentially fighting alongside Barry Allen was Ray Fisher's Cyborg, though Warner Bros. removed the actor from the project following his claims of abuse and misconduct on the set of Justice League. Despite this, there may still be hope for Victor Stone to return to The Flash yet.
Another member of the Justice League will be rounding out the film's cast though, as two previous Caped Crusaders will also be making their way into The Flash . Michael Keaton will don the cowl once again following his portrayals in 1989's Batman and Batman Returns , potentially bringing his Batmobile for a spin in the DCEU's Gotham City .
Ben Affleck, on the other hand, seemed to be without a vehicle of his own, until now...
BEN AFFLECK'S BATMOBILE IN THE FLASH?
Picture Vehicles Ltd. is a vehicle effects company based in the UK, which is known for creating custom-builds for Hollywood productions.
As pointed out by Reddit user u/abhixD7 , the company shared an image of the interior of Ben Affleck's Batmobile to their social media:
The post has since been deleted, much like Picture Vehicles Ltd.'s previous post featuring Michael Keaton's Batmobile . The fact that both of these posts have been removed lends credence to the idea that these are actual vehicles being worked on by the company, likely for The Flash.
The company has also worked with Warner Bros. at Warner Bros Studios Leavesden previously, where The Flash is currently filming.
This evidence heavily suggests that Ben Affleck's Batmobile will be making an appearance in The Flash .
BATFLECK GETS HIS OWN SET OF WHEELS
With Michael Keaton's Bruce Wayne seemingly bringing his car with him, it is reassuring that Ben Affleck's Batman is getting the same treatment.
It is unknown how this Batmobile will be utilized in the film, especially considering Batfleck's role may be somewhat reduced compared to his 1989 counterpart . Whether it's racing around the streets of Gotham or chilling in the Batcave, it will be nice to see the latest design of the Batmobile once again.
The return of these iconic automobiles should demonstrate the stark contrast between these two incarnations of Batman as well as pay homage to part of The Dark Knight's ever-changing iconography.
The Flash , along with two incarnations of the Batmobile, will zoom into theaters on November 4, 2022.