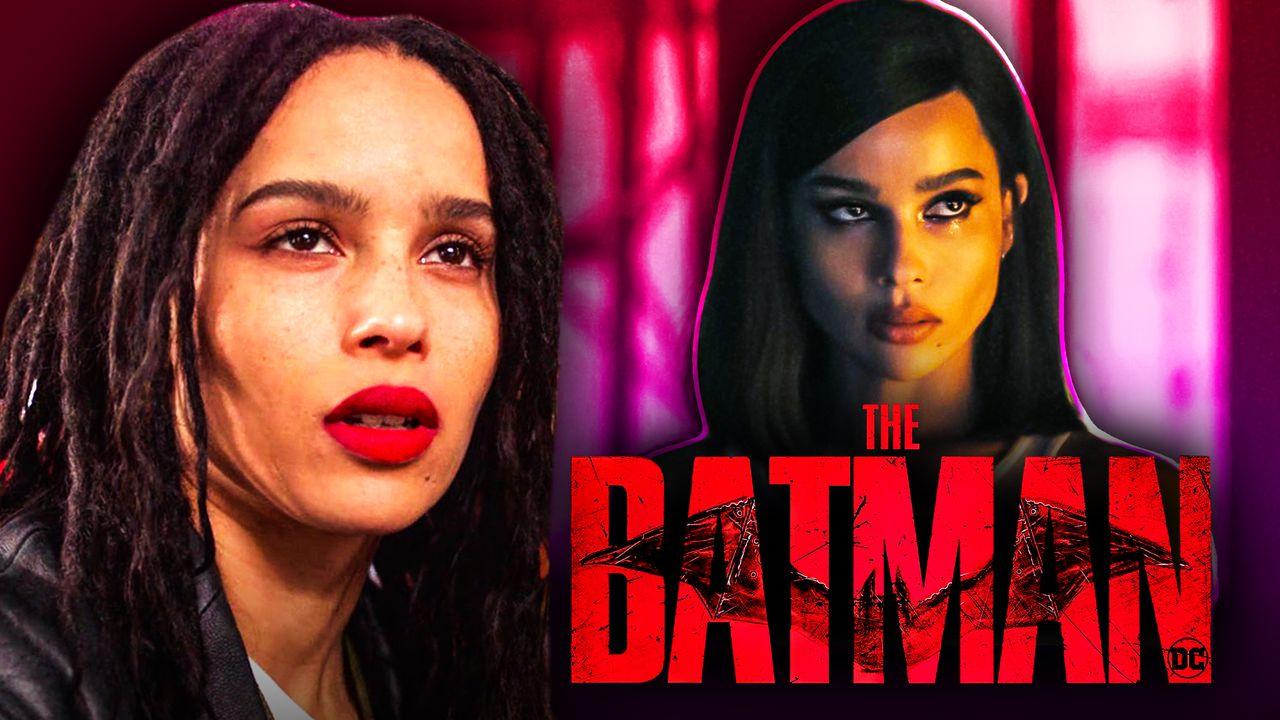 With this year's DC FanDome right around the corner, excitement for a multitude of DC Comics projects is increasing by the minute. Projects like The Flash, Black Adam, and many more will be releasing exclusive sneak peeks or announcements at the event.
One of the most anticipated films in attendance is Matt Reeve's The Batman, which blew people away last time it was at DC FanDome. The director himself is almost just as excited as the fans with him having previously teased the film's next trailer more than once.
It looks like that trend is continuing, with Reeves once again debuting a new look at The Batman on his Twitter. This time, the focus is on Zoë Kravitz's Catwoman.
Zoë Kravitz's Catwoman Arrives
Ahead of tomorrow's DC FanDome, The Batman director Matt Reeves Tweeted a brand-new image of Zoë Kravitz's Selina Kyle aka Catwoman. 
The full still, which shows the character in what seems to be a shadowy warehouse, depicts Selina Kyle giving a stern look at something in the distance.
What is Zoë Kravitz's Catwoman Staring at?
If one looks really closely at the right side of the image, there seems to be a black cape barely making it into the shot. Is she looking at Robert Pattinson's Batman? That would indicate that Pattinson's Bruce Wayne knows of her identity, but could it also go both ways?
Of course, there's always the possibility that it's just the edges of Selina Kyle's Catwoman suit. This could show that fans are in for a good amount of backstory and screentime for the character in the upcoming film.
As for where the moment takes place, there's no way to give a meaningful, educated guess. At the least, the metal framing could indicate a warehouse with shelving units. A discreet meeting place, perhaps?
The shot is likely to make an appearance during the film's next trailer during DC FanDome on Saturday, October 16. Hopefully, fans get everything they want and then some.
The Batman will be hitting theaters on March 4, 2022.