While Warner Bros. is currently on a short hiatus from releases within the DC Extended Universe, 2022 is set to be the franchise's biggest year to date with four new theatrical movies. The first of those will be Matt Reeves' The Batman in March, which is already being hyped as a thrilling new addition to the Caped Crusader's big-screen legacy, particularly inside the DCEU.
The Batman set the bar incredibly high at DC FanDome 2020 with a trailer that blew fans' minds, with only a quarter of the movie having been filmed before the pandemic halted production for months. The 2021 event took that hype to a new level with all of the filming having been completed as the team showcased a full look at Robert Pattinson's first superhero outing in all its glory.
With less than four months until Warner Bros. brings the DCEU's eleventh movie since 2013, the studio now looks to up its efforts on the promotional tour and give fans new looks at this alternate universe within the established story. Helping with that is a new round of merchandise that provides art for most of the main characters pushing this film's plot forward.
The Batman and His Rogues Gallery
Walmart, as shared by Twitter user @DCverso1, revealed images of promotional merchandise with new images featuring characters from Warner Bros.' The Batman. 
The art features a green question mark mixed with Batman and his cowl. The tease for Paul Dano's Riddler also comes with the message "To The Batman" below the question mark.
Another piece of art shows a grid made up of squares that form a deformed green question mark, again teasing the Riddler. The phrase in this image reads "To the Batman, my life has been a cruel riddle."
Robert Pattinson's Bruce Wayne is featured against a black background with the hero in his costume, highlighted with a red hue. The movie's title card is placed below Pattinson's face.
A red-hued outline of Batman's cowl is featured with newspaper images of the hero inside the frame. Pattinson's Bruce Wayne is seen out of his costume next to newspaper clippings with sayings such as "Batman strikes again!"
Batman is showcased with more of a full view of his body, again tinted in red with the movie's title card directly under his arm in the image.
A double image of Batman and Bruce Wayne is shown in black and white along with the all-caps word "Vengeance" on top of them.
Zoë Kravitz's Selina Kyle is featured in her own piece of art, which has a red-filled outline of her anti-hero along with her name and mantle inside the outline of a cat beside her.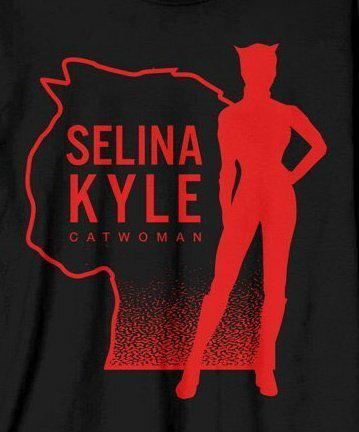 New Looks at Classic Batman Characters
With still a few months remaining until the DCEU returns to theaters, it will still likely be some time until Warner Bros. offers more detailed looks into The Batman's plot and characters alike. That being said, these new pictures give a hint toward the dark tone The Batman will feature, as well as looks at key players like Catwoman and the Riddler.
While only one of the seven pictures showcases Zoë Kravitz's Selina Kyle, both trailers for the film have shown fans just how dangerous this new version of Catwoman will be. Providing looks at the femme fatale in both her homemade costume and her classic superhero outfit, her relationship with Robert Pattinson's bat-inspired billionaire will be a key plot point to follow in this semi-origin story.
As for the Riddler, Paul Dano already appears to be bringing a creepy and terrifying version of the character in his first big-screen appearance since Jim Carrey's wacky rendition in 1995's Batman Forever. The trailer from DC FanDome 2021 hinted at just how much his antics will affect Pattinson's Bruce Wayne psychologically, although fans are still looking forward to seeing Dano in his full Riddler getup.
With these three characters playing such prominent roles, along with Colin Farrell's Penguin, The Batman is sure to have more than enough material like this to keep audiences engaged for some time.
The Batman will debut in theaters on March 4, 2022.