Arrowverse creator Greg Berlanti appears to be moving on to other projects at Warner Bros. Television as he steps back from DC superhero shows.
As Warner Bros. (WB) has struggled to build its DCEU on the big screen, another live-action DC universe has been flourishing with The CW's Arrowverse. Starring with 2012's Arrow before turning into a sprawling world of spin-offs and crossovers,  producer Greg Berlanti has dedicated the last decade to fleshing out this world.
This work even led to Berlanti being considered for the DC Studios chief job - a role that eventually went to James Gunn and Peter Safran - to build the new DCU. But alas, all good things must come to an end, and the Arrowverse is now preparing to end this year with The Flash Season 9 and an epic crossover event.
Even as Berlanti's superhero masterpiece winds down, the mega producer's time at Warner Bros. Discovery is placed to continue under a new deal. And now, fans have an indication of what that agreement might mean for his DC work. 
Arrowverse Boss Stepping Back From DC Producing
In its report on the recent cancellations of Titans and Doom Patrol, The Hollywood Reporter revealed Arrowverse creator Greg Berlanti is "not expected to be heavily involved" in DC superhero shows, following the beginning of his new deal with Warner Bros. Television.
Berlanti currently has the final seasons of The Flash, Titans, and Doom Patrol set to air this year, along with a new season of Superman & Lois and the debut of Gotham Knights. The mega-producer is also still reworking the Green Lantern series for HBO Max while developing Arrowverse spin-off Justice U for The CW.
The CW continues to scale back its slate of scripted originals, including the DC superhero series, which has left Berlanti with a dwindling presence on the network.
Is Greg Berlanti Done at DC?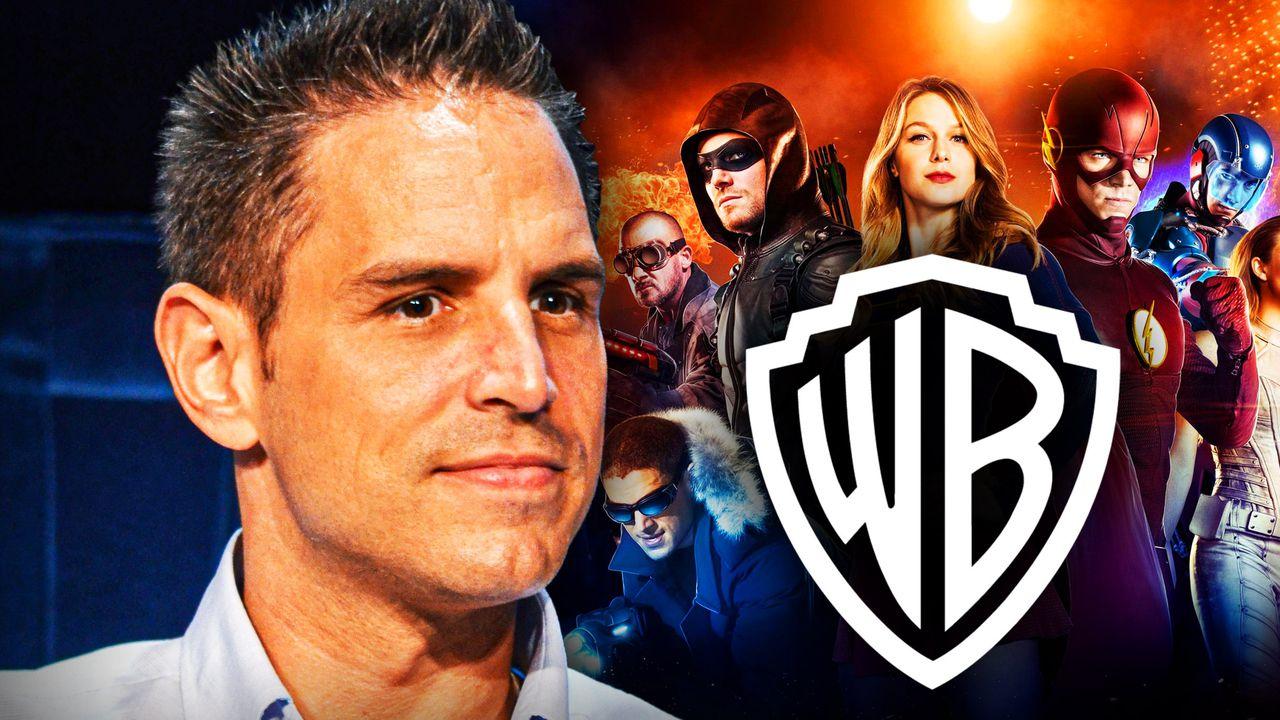 Greg Berlanti has been consistently working without break on DC projects for over a decade now since he began Arrow and, with it, the Arrowverse. After seeing a decline in interest since the Crisis on Infinite Earths event, the connected DC TV universe now seems to be finally coming to an end with The Flash Season 9.
With Titans and Doom Patrol also now finishing their runs at the same time, Berlanti seems to be winding down his time with DC. Granted, Superman & Lois and Gotham Knights could still continue into the next season, but the odds appear slim as most of the existing DC shows have been ending amid the regime change.
Saying that, development on the Green Lantern series for HBO Max - which Berlanti is currently reworking to now star John Stewart - still appears to be going strong under the new regime after James Gunn called out "fake" rumors that the show had already been axed.
The report that Berlanti is "not expected to be heavily involved" in DC programming going forward could indicate that Green Lantern will be one of few projects he will be taking a stake in. But perhaps there may be others and he will simply take a less involved role than he did in the likes of the Arrowverse.
Speaking of the Arrowverse, while it was already all-but-certain that The CW's DC universe was coming to an end with The Flash Season 9, that has only become more clear with the news of Berlanti's step back from the superhero game. Unfortunately, this may be a sign that Justice U will not see the light of day.
Nonetheless, Warner Bros. Discovery's huge new deal with Berlanti signals that the studio is still eager to keep him around, just not so much on the DC side. With James Gunn and Peter Safran now overseeing all things DC, perhaps there is simply less need for Berlanti than there once was.
The Flash Season 9 will premiere on The CW on Wednesday, February 8.