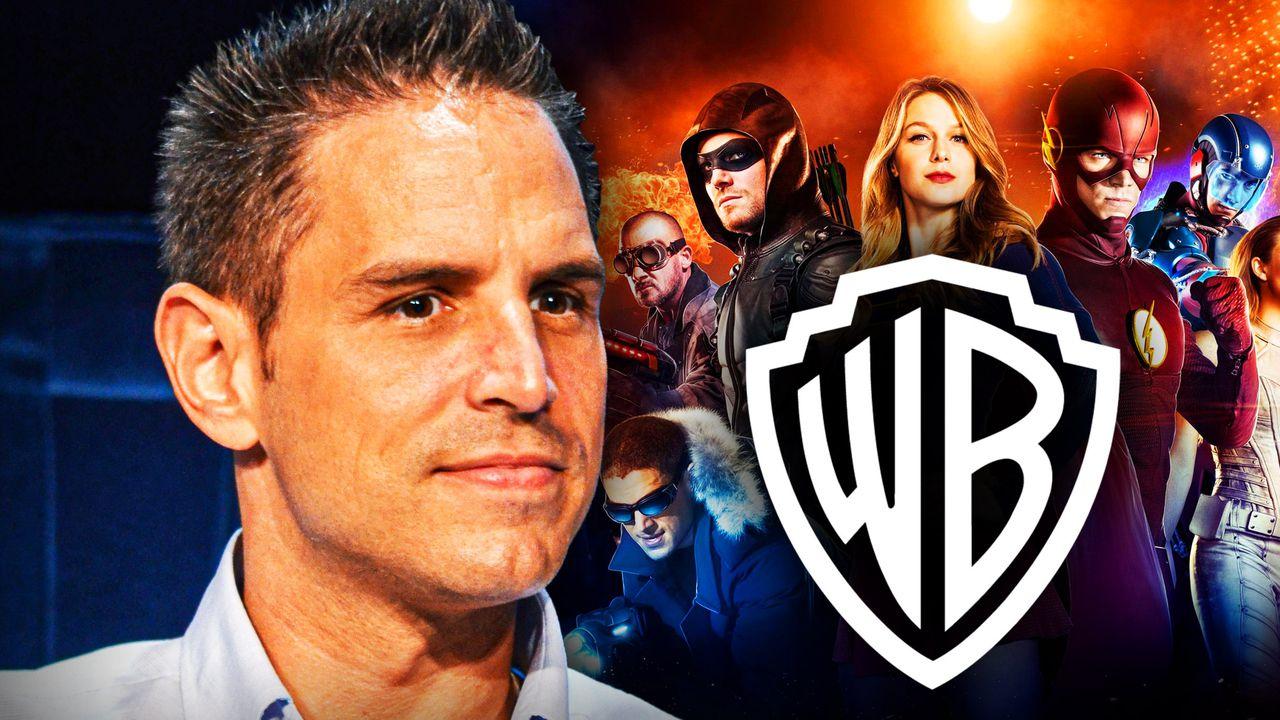 The Arrowverse may soon end, but a new deal announced by its creator, Greg Berlanti, offered a promising update for The CW's shared universe. 
The Arrowverse shows have had their fair share of ups and downs, but 2022 served as a rough year for the franchise. Several Arrowverse shows were unceremoniously canceled, namely Batwoman, Legends of Tomorrow, and most recently, Stargirl. 
The Flash is also set to debut its final season next month, thus putting an end to Berlanti's DC storytelling. 
While a new update may have offered hope for the Arrowverse, a closer look suggested that it is not the case. 
Greg Berlanti Inks New 4-Year Deal with Warner Bros. TV
As per Deadline, Arrowverse creator Greg Berlanti closed a new four-year exclusive overall deal for his Berlanti Productions with Warner Bros. TV to remain at the studio for its television productions up to 2027. 
In an official statement, Berlanti announced the new deal, noting that this will mark his "third decade" with Warner Bros:
"Every day I wake up grateful I get to get tell stories for a living with so many talented people that I love. With this deal, I'll be lucky enough to be going into my third decade of making TV and calling Warner Bros. my home." 
The Arrowverse boss continued with high praise for Warner Bros. Discover CEO David Zaslav, calling him "honest, loyal, and [a] visionary:"
"The TV business has changed and Warner Bros. has changed, too, but I'm as grateful as ever to be making television and working with a passionate, brilliant, and kind leader like Channing Dungey and alongside a wise and tremendous old friend like Brett Paul. In my time getting to know David Zaslav, he is the most rare of Hollywood leaders: honest, loyal, and visionary about the kind of thriving Warner Bros. he wants to build for the future, where storytellers like myself can have a home to tell stories that excite and move audiences all over the world, for years to come."
While no financial terms are being disclosed, Deadline's sources revealed that the agreement is "structured differently" than the executive's blockbuster overall deal with Warner Bros. TV group. Said deal is estimated to be more than $300 million and as much as $400 million over six years. 
This new deal is reportedly more of a joint venture which Deadline described as having a "big potential upside" for Berlanti. 
Under the new deal, Berlanti Productions is expected to develop new TV programming to be produced by Warner Bros. TV Group divisions for all platforms, including HBO Max, external streaming services, cable, and broadcast networks. 
This deal comes after Berlanti inked a deal with CAA to represent him in all areas, abandoning his 15-year stint with WME amid the DC shakeup. 
Will the Arrowverse Continue Due to Greg Berlanti's New Deal?
Although Greg Berlanti secured this new deal from Warner Bros., this still doesn't mean that the Arrowverse can continue considering that DC Studios, not Berlanti Productions, is now steering the ship for DC TV. 
Moreover, Berlanti is known to be successful in producing content at a lower budget, meaning that this would've factored in on why Warner Bros. Discovery's top brass wanted him to stick around. 
As for the Arrowverse's future chances, The Flash's final run at The CW is poised to end the DC TV shared universe on a high note, considering it is bringing out the big guns in terms of guest stars and storytelling prowess. 
That being said, it's safe to say that the Arrowverse will indeed end, and Berlanti's new deal gives room for future stories set in DC Studios co-heads James Gunn and Peter Safran's new DCU. 
Hopefully, some of the talented Arrowverse actors will be included in Berlanti's new wave of storytelling, with them either playing the same characters or different DC heroes/villains.