New merch from the next DCU movie, Aquaman and the Lost Kingdom, showcased Amber Heard in her return as Mera.
Due to Heard's well-documented legal troubles, her role in the upcoming Aquaman 2 is said to be more of a minor one, as this new sequel closes out this era of DC storytelling on the big screen.
The first trailer for the movie seemed to confirm that fact with it only including one actual shot of Heard in action, although she's still being utilized more heavily in promotional material for Warner Bros.' upcoming superhero epic.
Amber Heard Used in Aquaman 2 Promo Material
Elephant Stock shared images of new officially licensed promotional merchandise featuring Amber Heard's Mera from Aquaman and the Lost Kingdom.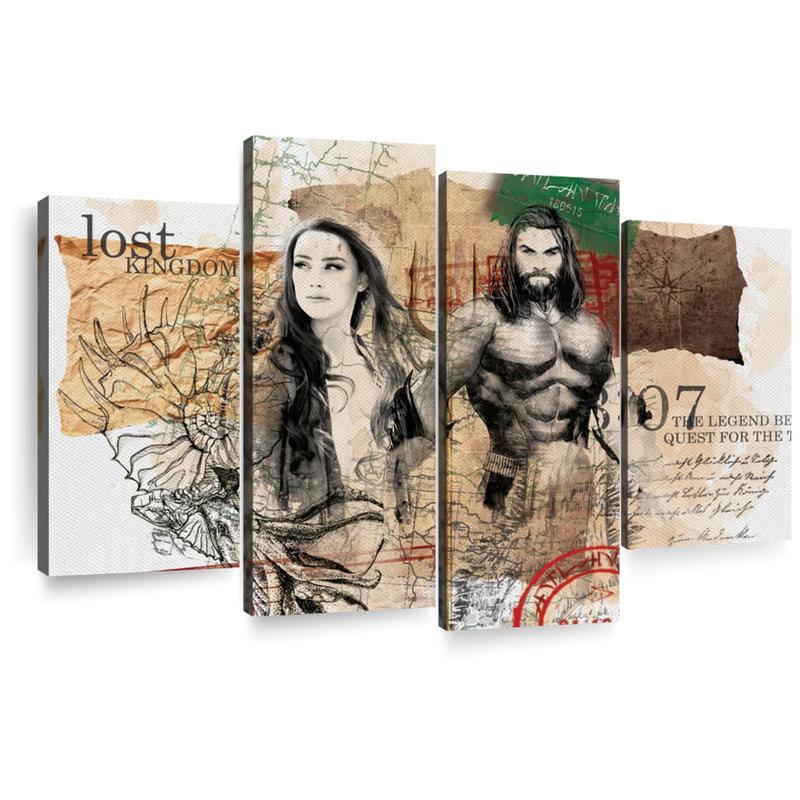 Heard is shown off in black and white in these new promo images, putting her front and center despite fans criticizing the fact that she's set to return in Aquaman 2.
A cuter, more animated version of Mera is seen in a piece of art showcasing the character. In it, she is wearing her light blue costume and the royal crown placed on her head.
Jason Momoa's Aquaman also got his own piece of promo material as artwork depicts him riding on the back of a massive sea horse on top of the ocean surface.
Another piece of art depicts Aquaman in his full yellow-and-green costume, holding his trident in his hand as he surfs on the waves, which will be seen alongside the new stealth costume that had been previously teased.
Will Amber Heard Help or Hurt Aquaman 2?
Much of the DC fandom was shocked to hear that Amber Heard would still be part of Aquaman 2 after her public defamation trial, putting something of a dark cloud over the movie.
There were even rumors during the trial that she had been cut from the final movie altogether; although, Warner Bros. reassured viewers that she would still be part of the cast.
Even so, with this film being the final one in this era of the DCU before James Gunn and Peter Safran's reboot, it's highly unlikely that Heard will be included in DC movies moving forward.
And while director James Wan made it clear that this second movie was "always going to be (about) Arthur and Orm," focusing on the brothers' journey rather than Arthur Curry and Mera, her role in the film won't go unnoticed when it debuts.
Aquaman and the Lost Kingdom will debut in theaters on December 20.
---
Release Date
December 22, 2023
Platform
Theaters