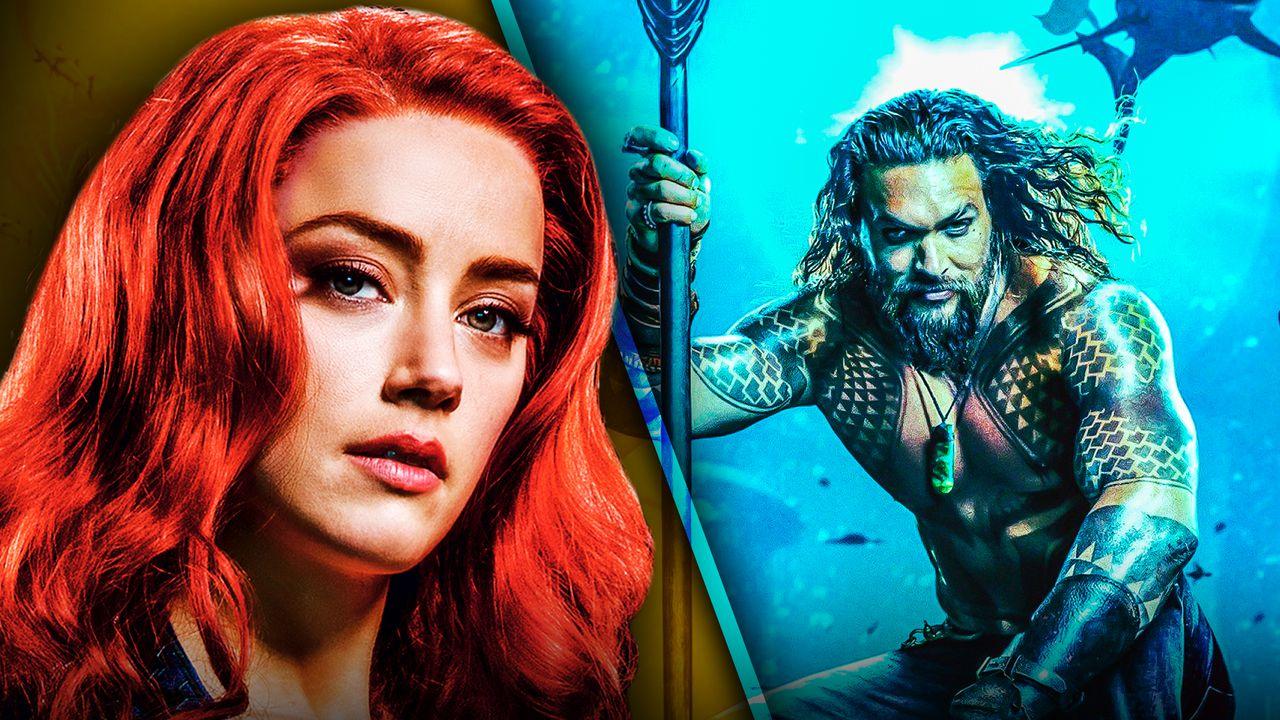 Despite Amber Heard's defamation suit with Johnny Depp, which eventually led to her own abuse towards Depp being exposed, Heard was reported to be returning for the Aquaman sequel as Mera. The Mera actress was even included as part of the reshoots for Zack Snyder's Justice League.
There was even a rumor that Amber Heard was fired, but that was quickly disproved. As recently as April, Heard began posting fitness training for Mera in the newly titled Aquaman and the Lost Kingdom. Made even more official is Heard posting a letter from the director welcoming her back to the franchise.
WARM WELCOME TO AMBER HEARD
Mera actress Amber Heard has posted a letter on her Instagram from director James Wan and producer Rob Cowan welcoming her back for the set of Aquaman and the Lost Kingdom.
The letter reads:
Amber -

Welcome back to Atlantis

Love James & Rob
The caption of the post reads "🧜🏻‍♀️ in quarantine."
It should be noted that the comments for this post have been limited.
THE AQUATIC ELEPHANT IN THE ROOM
It is incredibly awkward that the highest-ranked people in the production of Aquaman and the Lost Kingdom are just going to ignore outright the controversy surrounding Amber Heard. The point is only hammered home even more with Heard having limited the comments to her Instagram post for this very letter.
The Aquaman sequel won't be the only film with a potential mine-field of a press tour, as Ezra Miller strangling a fan has gone equally unaddressed by the studio. Time will tell when production for both films wrap and marketing for them begins.
Aquaman and the Lost Kingdom is currently scheduled to release in theaters on December 16, 2022.