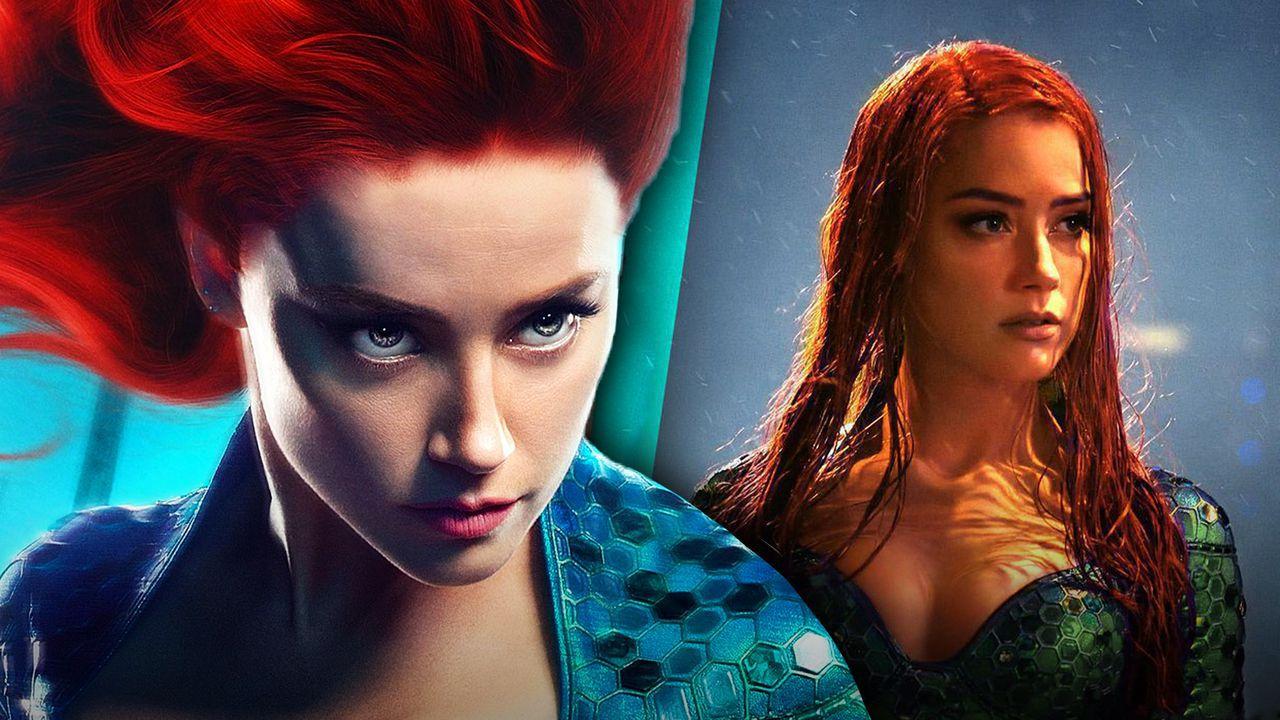 Development for Aquaman 2 is steady going with not much in the way of news or announcements, besides the return of Patrick Wilson's Oceanmaster and describing the sequel as "...a little bit more serious. A little bit more relevant to the world that we're living in today." Before DC FanDome, director James Wan did hint at his sequel having more horror elements like the first had with The Trench creatures.
Now, it has seemingly been revealed by Deadline that Amber Heard's Mera will return for the sequel as well, despite her ongoing defamation suit with Johnny Depp and the revelations of her own abuse towards Depp .
NEWS
In a report from Deadline about the ongoing defamation trial between Johnny Depp and his ex-wife Amber Heard , it was  mentioned that Heard is still planned to film her part as Mera in Aquaman 2 sometime next year:
The legal papers also state that Heard has agreed to meet on Sept. 11 to discuss the potential delay and that the proposed postponement "would not entail any prejudice to her, much less unfair prejudice" as she's expected to film Aquaman 2 sometime next year.
WHAT THIS MEANS
It seems that just like Ezra Miller's assault of a fan going unaddressed, so too will Amber Heard's abusive behavior toward Johnny Depp. Since Depp's defamation suit against the actress in 2019, it has been revealed that Heard was likely equally abusive toward him in their relationship and marriage .
The lack of addressing any of these controversies is becoming a growing problem within Warner Bros. and their DC film productions. While their television branch was seemingly willing to fire an actor who had made racist and misogynistic tweets several years ago, Warner Bros. seems unwilling to acknowledge what their film actors and directors have done.
If Warner Bros. plans to move forward with keeping Ezra Miller and Amber Heard without addressing their respective controversies, then they should anticipate a dark fog hanging over production for both The Flash and Aquaman 2 .