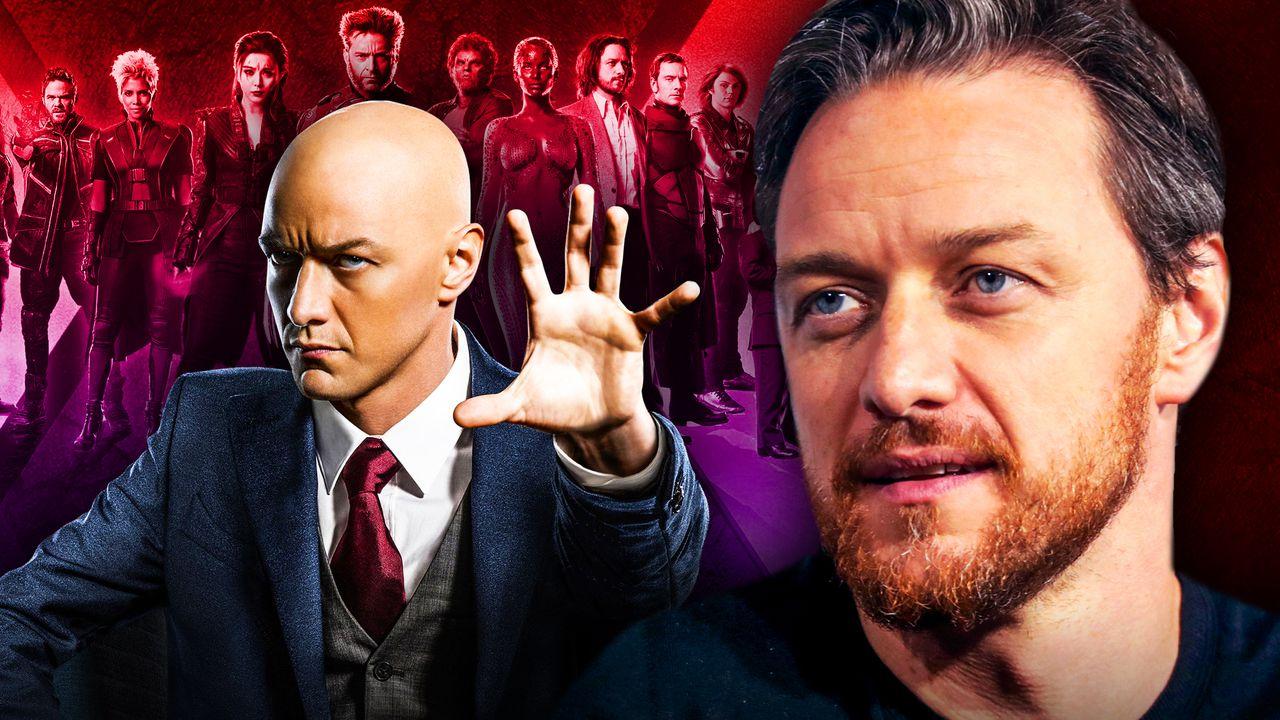 Benedict Cumberbatch's Doctor Strange in the Multiverse of Madness is just around the corner, and with will come a variety of cameos—at least, according to rumors. One of those appearances will be Patrick Stewart's Professor X, who can be heard in the most recent trailer. As exciting as Stewart's return will be, what about the other famous live-action Xavier played by James McAvoy?
McAvoy made his first appearance in X-Men: First Class all the way back in 2011. He went on to feature in a total of four different films, not including his brief cameo in Deadpool 2.
So with the likes of Patrick Stewart coming back, could fans see another version of Professor X show up somewhere in this Multiversal madness? Well, according to McAvoy himself, audiences probably shouldn't get their hopes up.
James McAvoy Doesn't Miss Playing Professor X
During an Instagram Live broadcast, former Professor X actor James McAvoy answered some fan questions.
A fan asked McAvoy if he missed playing Charles Xavier, to which the actor responded: "No, I don't think so."
"Do you miss playing Charles Xavier?" "No, I don't think so" 😂 (via: Instagram Live) pic.twitter.com/K9WFtVbj4G
When inquired about if he was going to make an appearance in Doctor Strange in the Multiverse of Madness, McAvoy gave an even blunter response: "No."
McAvoy Leaving the X-Men Behind?
Patrick Stewart is great, of course, but it would have been equally as awesome to have James McAvoy back. As flawed as most of the X-Men films were, McAvoy's Professor X was easily one of their best elements.
The chemistry and rivalry between his Xavier and Michael Fassbender's Magneto were always the stars of the show. Having that leak over into the MCU, even if only briefly, would be enough to make many fans lose their collective minds.
Actors denying their roles in unreleased projects is nothing new. So this denial only means so much. However, given the actor's delivery and directness, the odds don't seem great.
If McAvoy actually missed playing the character, maybe the chances would be higher. Audiences can probably blame his disinterest on the former folks at Fox who consistently mishandled the X-Men projects (such as the financial flop of Dark Phoenix), something likely responsible for turning more than a few people off from superhero projects.
Doctor Strange in the Multiverse of Madness releases in theaters on May 6.
---