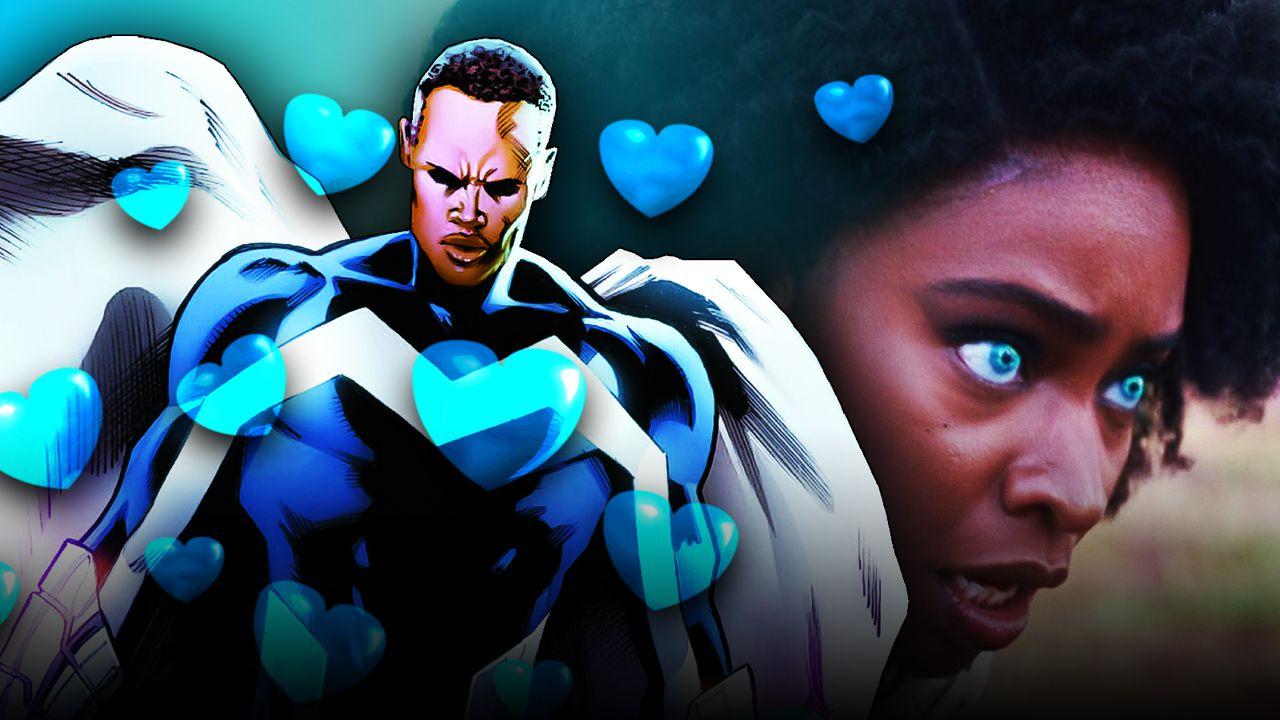 Marvel Studios is slowly coming closer to the end for its very first venture on Disney+ with the last two episodes of WandaVision arriving in the next couple of weeks. Fans are still digesting everything that happened in "Episode 7," which brought the highly anticipated The Office/Modern Family tribute reported months ago along with multiple major reveals.
Right now, the debut MCU Disney+ story appears to have its big bad after Kathryn Hahn's Agnes revealed herself to be the classic Marvel witch Agatha Harkness. On the other side of the battle, Teyonah Parris' Monica Rambeau took a leap of faith as she pushed her way into the Hex, seemingly completing her evolution into the superhero Photon.
In addition to showing off her character's superhero origin story, the actress behind Monica recently shared another part of her journey that she would love to see translated to film.
TEYONAH PARRIS TALKS MONICA RAMBEAU'S LOVE LIFE
In a new interview with Eman's Movie Review on YouTube, WandaVision star Teyonah Parris was asked what aspect of Monica Rambeau's character from Marvel Comics she would like to see adapted into the MCU. Parris touched on Monica's "love interest with Blue Marvel," who she seems very passionate about seeing this relationship pan out in a Marvel Studios project someday:
"You have her love interest with Blue Marvel. You know, that was around, that was a thing, that was pretty spicy. That would be cute [in the MCU]."
The full interview can be seen below:
MONICA WANTS HER SOME ADAM BRASHEAR
Blue Marvel is the superhero name for a brilliant Marvel Comics scientist named Adam Brashear, a brilliant physicist who had an accident with mutagenic radiation, gaining incredible powers. His superhuman abilities are quite similar in nature to both Monica Rambeau's and Carol Danvers', and he is quickly rising as one of the more popular characters on the comic page.
He and Monica Rambeau have a connection through their mutual inclusion in Marvel's Ultimates alongside heroes like the Black Panther, Captain Marvel, and America Chavez. This team has even been rumored to come to life within the MCU over the past couple of years, although there are plenty of variables that would have to come into play for this to happen. 
As for Blue Marvel appearing in the MCU, there are no definitive plans to have Blue Marvel come into play. However, considering how big of a role Monica is going to play in Captain Marvel 2 and beyond after she finishes her run on WandaVision. Their connection in the comics should lend itself well to a potential love story should Marvel Studios decide to take that route in the future.
It remains to be seen if and when this romance will become a reality, but count Teyonah Parris in for the story should it come to fruition. For now, her run on WandaVision will continue when "Episode 8" premieres on Friday, February 26, 2021.
LATEST NEWS
TRENDING