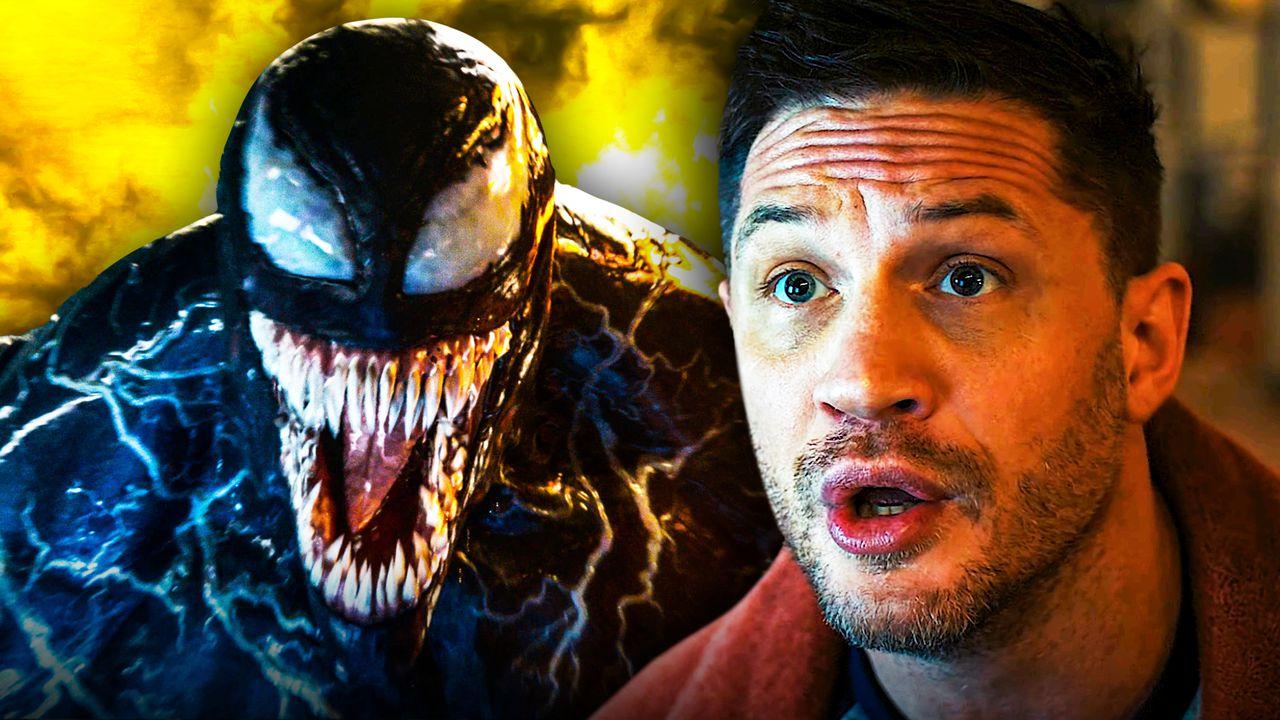 Although Sony has had its issues developing its Spider-Man Universe, the franchise remains somewhat successful, largely thanks to the pair of Tom Hardy's Venom movies. After shockingly successful box office runs for 2018's Venom and 2021's Venom: Let There Be Carnage, plans are now officially in place for the series to become a trilogy with Venom 3.
When fans last saw Hardy's Eddie Brock and Venom, they were being transported back to their own universe following a short trip into the MCU courtesy of Peter Parker and Doctor Strange. Although there are no story details known yet, the wacky duo should be in for another wild adventure against some kind of intense villain after defeating Woody Harrelson's Carnage last year.
Also along for the ride in both movies was Michelle Williams, who played Eddie's estranged ex-fiancee Annie - a source of help and support as the leading hero adjusted to being a host for an alien symbiote. Now, as plans come into place for Venom 3, Williams has shared where she is in terms of reprising the role for a third time under the Sony Pictures banner.
Venom 3 Actress Expects to Return
Variety spoke with Venom star Michelle Williams about a potential return to the third movie in the series, which was just confirmed at CinemaCon 2022.
Although there is no confirmation of her being a part of the movie, Williams has "every intention of continuing with the series" and "certainly hopes" to play the role again in Venom 3.
Michelle Williams in for More Venom
Annie's role in the first two Venom movies helped provide some key support for Eddie Brock, largely in terms of battling his inner demons once he and Venom joined forces in the Life Foundation headquarters. Now, even though Williams' character is happily engaged, she did her best to make sure Eddie and Venom stayed safe and together during her last appearance in Venom: Let There Be Carnage.
Looking at the future, there's no reason to expect that Williams won't have a role in Venom 3, particularly as the actress herself wants to be back in play. After all, Eddie's surely going to be in a delicate frame of mind after unwillingly traversing the Multiverse, even though he wound up safely back home in his own San Francisco by the end of Spider-Man: No Way Home.
Williams recently discussed how her time on the set of the Venom movies helped her grow as an actress, allowing her to explore the crazier side of her profession apart from her Academy-Award-nominated work. It will likely be some time until more details about her potential role in the Venom threequel come to light, but her being so willing to come back to the franchise helps kick things into motion.