The Boys'  Gen V spin-off series finally received a confirmed release window after months of speculation. 
Gen V is the second spin-off from The Boys franchise developed by Craig Rosenberg, Evan Goldberg, and Eric Kripke. 
The series is based on The Boys Volume 4 of the comic, "We Gotta Go Now," which focused on college-aged superheroes known as the G-Men who live in the G-Mansion (a satirical take on the X-Men). 
In January 2023, Gen V's official Twitter account indicated that the series will premiere sometime this year. 
Amazon Prime Video Announces Gen V's Release Window
Amazon Prime Video released a new promotional trailer highlighting a plethora of its content that will soon arrive this year, and one of them is Gen V. 
In the video, the streaming service confirmed that Gen V will release in September 2023, but the show's premiere has no specific date yet. 
The brief footage shows a fresh look at Jaz Sinclair's Marie Moreau: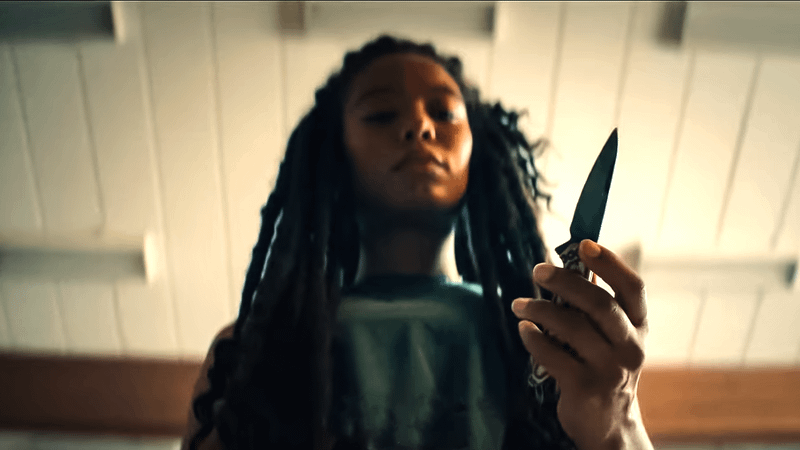 Here's another look at Sinclair's lead Gen V character: 
The first look at Lizzie Broadway's Emma Shaw was also unveiled. In the series, Emma is a half-inch-sized hero with the ability to grow to regular size:
In May 2023, Prime Video released a new poster highlighting Patrick Schwarzenegger's Golden Boy: 
The full trailer can be seen below:
What To Expect in the Boys' Gen V Spin-off 
The upcoming spin-off's confirmed release window is an exciting development for The Boys fans. 
While exact plot details are still being kept under wraps, the show's premise of focusing on college-aged Supes set in a Hunger Games-like format is a promising sign. 
The Boys showrunner Eric Kripke also confirmed with Deadline that Gen V is set during Season 3 of the series, with it referencing the arrival of Jensen Ackles' Soldier Boy. 
Aside from newcomers, Gen V will also feature familiar faces such as Jessie T. Usher's A-Train, Ackles' Soldier Boy, Colby Minifie's Ashley Barrett, and P.J. Byrne's Adam Bourke. 
In the same interview with Deadline, Kripke opened up about the crossover between the two projects, noting that they're doing their best to "see[s] some of the issues and storylines in season 3 handoff to [Gen V] Season 1."
As for the show's violence, Gen V's first teaser trailer indicated that it will be the same as its predecessor. 
Gen V is set to premiere on Prime Video in September.