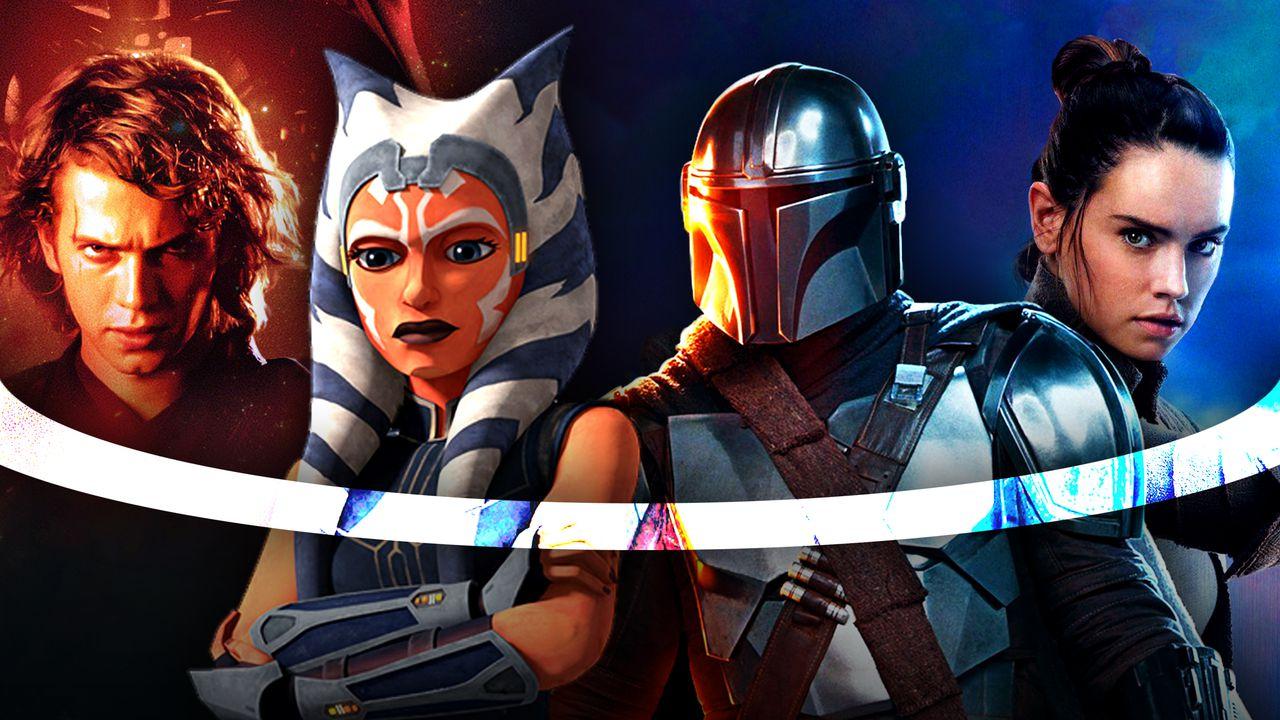 The story of Star Wars takes place across a very sizable timeline, with sometimes decades-long gaps between films, series, and other stories. For instance, nineteen in-universe years pass in-between Revenge of the Sith and A New Hope and thirty between Return of the Jedi and T he Force Awakens .
Lucasfilm is currently gearing up to launch their new publishing initiative: Star Wars - The High Republic . A series of interconnected novels and comic books set two hundred years before the Skywalker Saga is meant to tell the tale of a period when the Galactic Republic of the prequel trilogy was at its peak and the Jedi Order was at the height of its power.
NEWS
A significant branch of this new publishing initiative will be an ongoing comic book series from Marvel Comics. In a recent preview for the comic as shared on Reddit , Marvel lays out a timeline of some of the major installments of the Star Wars universe. Check out the timeline below:
As one can see, the timeline entries are not specifically labeled with dates or any other markings to show how far apart they take place. Nevertheless, the timeline kicks off with "The High Republic" and then moves onto the more familiar "Fall of the Jedi" era.
Below this entry, the following Star Wars properties are listed: The Phantom Menace, Attack of the Clones, The Clone Wars, and Revenge of the Sith . So, essentially the entire prequel trilogy as well as the animated series that covers the three year conflict known as the Clone Wars.
Moving on, there's "The Reign of the Empire" which encompasses The Bad Batch (the forthcoming Clone Wars spinoff) and Solo: A Star Wars Story . Curiously absent is the Jedi: Fallen Order video game which follows a young, surviving Jedi trying to make a way in a universe where many are trying to kill him.
Up next is "Age of Rebellion" which is composed of Star Wars Rebels, Rogue One: A Star Wars Story and then the original trilogy of films, A New Hope, The Empire Strikes Back, and Return of the Jedi.
Next in line is "The New Republic" and its lone property, The Mandalorian, which recently aired its season premiere .
And finally, there's "Rise of the First Order ." Included under this banner is the animated series, Star Wars: Resistance and the sequel trilogy of films, The Force Awakens, The Last Jedi, and The Rise of Skywalker.
The Star Wars galaxy is always expanding. New episodes are currently airing on Disney+ and shows based around Cassian Andor and Obi-Wan Kenobi are currently in development.
The High Republic publishing initiative launches in January 2021.