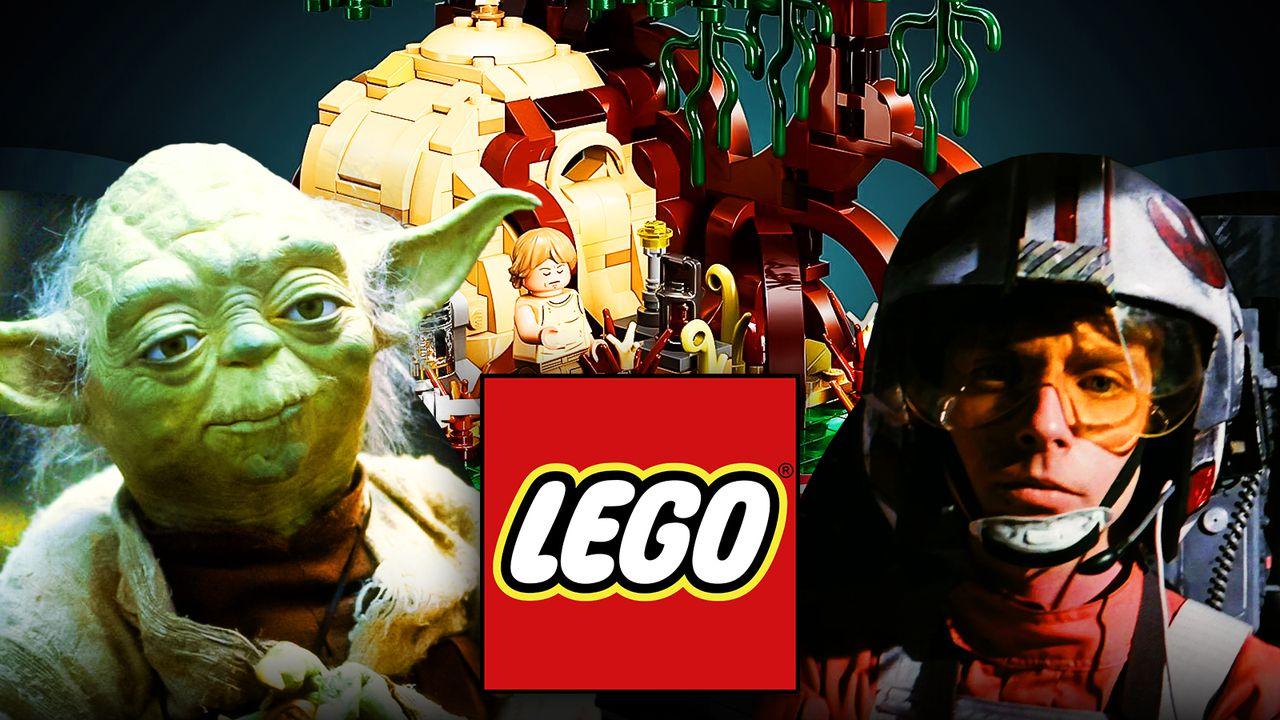 Star Wars' success and popularity have been on a rise within the last few years. After the sequel trilogy, the franchise was all but saved with Lucasfilms' Disney+ endeavor, The Mandalorian. Because of that series, the IP is flourishing more than it has in a long time. But underneath all of the new projects, sometimes it's easy to forget where it all started: the original trilogy.
The journey of Luke Skywalker, Han Solo, and Princess Leia started this whole expansive world in which people worldwide have come to love. The franchise, and the many stories that have sprung out from it, wouldn't be around had George Lucas not created Star Wars: A New Hope back in 1977.
Now, it looks like Lucasfilm doesn't want fans or the general audience to forget the roots of Star Wars. 
The Original Trilogy LEGO Sets
Thanks to listings on Amazon, two new LEGO Star Wars sets have been revealed, both of which focus on key moments in the original trilogy.
The first is called "Dagobah Jedi Training" and features Luke learning from Master Yoda on the swampy planet, a moment fromThe Empire Strikes Back.
Its main display base also features Yoda's iconic quote: "Do. Or do not. There is no try."
The close-up photos of the piece show off the set's intricate detail.
The second set is from a scene found in A New Hope. The "Death Star Trench Run" sees the moment where Luke Skywalker successfully blows up the Empire's planet-killer.
Another quote can be found on this base: "The Force is strong with this one."
Celebrating Star Wars in LEGO Form
These are far from the only LEGO sets from that era of Star Wars—but it's at least great to see them continue to be made. With The Book of Boba Fett having just aired and Obi-Wan Kenobi right around the corner, one would think that's where all of the attention would be.
Hopefully, the company will continue to look back on those older films and re-create more iconic moments. Maybe next, fans will see sets for Kenobi's final fight with Darth Vader or Vader's fateful moment as he turns against Emperor Palpatine.
For those looking for more Star Wars LEGO content, there's a game under that umbrella set to release on April 5: The Skywalker Saga. The fun adventure has nearly all the content one could ever want from the franchise in brick form and will likely be a source of entertainment for a long time to come.
The next Star Wars live-action project is Obi-Wan Kenobi, which hits Disney+ on May 25.
---
Russ Milheim is the Industry Relations Coordinator at The Direct. On top of utilizing his expertise on the many corners of today's entertainment to cover the latest news and theories, he establishes and maintains communication and relations between the outlet and the many studio and talent representatives.