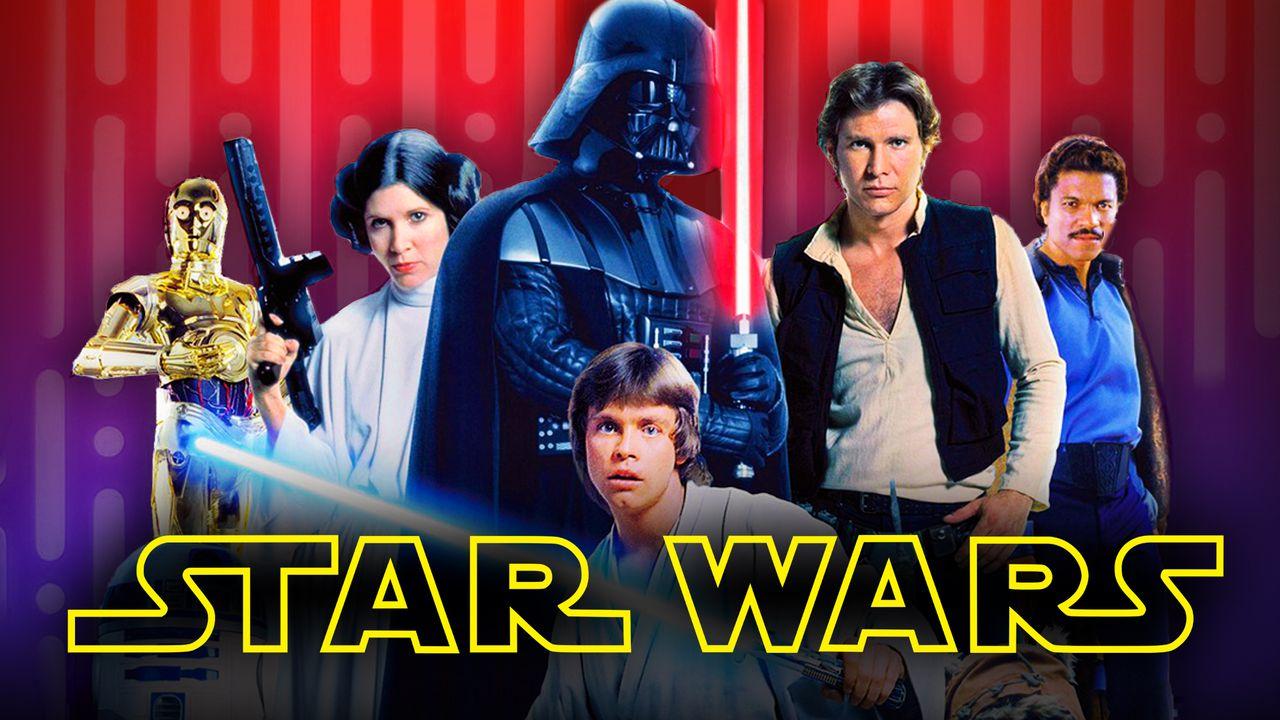 Producer Karyn McCarty is suing Lucasfilm after her "wrongful termination" from Disney+'s The Acolyte cost her dearly.
Star Wars is currently underway with production on its first live-action High Republic project with the Leslye Headland-led The Acolyte, with plans to premiere the Disney+ show at some point in 2024.
The Acolyte comes as the first Star Wars series since The Mandalorian not to connect to an existing series or movie amid troubles at Lucasfilm as the studio struggles to get its next theatrical blockbuster off the ground.
Since the Disney era of Lucasfilm began, the Kathleen Kennedy-led studio has fired and replaced countless filmmakers from its projects. Most recently, Lucasfilm canceled two more Star Wars movies from Kevin Feige and Patty Jenkins.
Lucasfilm Sued Over Star Wars Producer Firing
According to an exclusive report from Deadline, Lucasfilm is facing a lawsuit from producer Karyn McCarthy after she was hired to work on Disney+'s The Acolyte last year, only to be fired from the project weeks later 
McCarthy claimed she was recruited to the High Republic show at the same time she was approached to work on Apple TV+'s Sugar, but opted to pursue the Star Wars project instead. By the time McCarthy was fired from The Acolyte, the Apple TV+ opportunity was off the table and Lucasfilm refused to pay her for the work she had already done, contrary to stipulations in her contract that she would be.
The lawsuit filing explained the reasoning behind the suit as "bad faith and wrongful termination" cost the producer of "significant employment" and income that would have come with it:
"As a result of its bad faith and wrongful termination, Defendants deprived Ms. McCarthy significant employment, from which she would have earned millions of dollars over the live of the series."
After opting for Disney+'s The Acolyte over Apple TV+'s Sugar, McCarthy began work on April 7, 2022, under a "broad strokes" agreement from Lucasfilm VP Physical Productions Candice Campos that noted various financial allowances which were received by her agent on April 11. In that same email to McCarthy's agent David Morris, Campos stated they "really want to make this work!"
However, two weeks later and without any given reasoning or justification, Lucasfilm informed McCarthy it "wanted out of the deal," stated in the 12-page lawsuit filing in LA Superior Court. This left McCarthy without either deal, although she had an expectation to still be paid for her weeks of work on The Acolyte.
McCarthy opted to accept the exit with an understanding that show business is professional and not about being friends. But after requesting to be paid by Lucasfilm, the studio denied there ever was an agreement, something that McCarthy disputes, as explained in the lawsuit:
"When McCarthy went to Lucasfilm and requested to be paid, Lucasfilm denied that they even had an agreement, even though (1) they had made their offer, containing all of the material deal points; (20 McCarthy accepted that offer; (3) Lucasfilm had McCarthy start right away; and (4) Lucasfilm sent to McCarthy a memorandum of agreement, memorializing the terms including that McCarthy had already commenced working."
The Star Wars studio offered to pay McCarthy $5,000 for one day's work, however, she opted to deny that offer and pursue the lawsuit to "hold Lucasfilm accountable for its egregious breach of their agreement:"
"In further disregard of McCarthy and the work she had already done, Lucasfilm offered to pay McCarthy $5,000 for a single day's work.

McCarthy rejected Lucasfilm's anemic and insulting offer, and even though Lucasfilm acknowledged that McCarthy had, in fact, performed work for it, Lucasfilm never paid McCarthy for that work. McCarthy is therefore forced to bring this action to hold Lucasfilm accountable for its egregious breach of their agreement, its bad faith denial of that agreement, and for the statutory penalties McCarthy is entitled for its failure to pay her for her work."
The Acolyte is filming now and is expected to premiere on Disney+ in 2024.