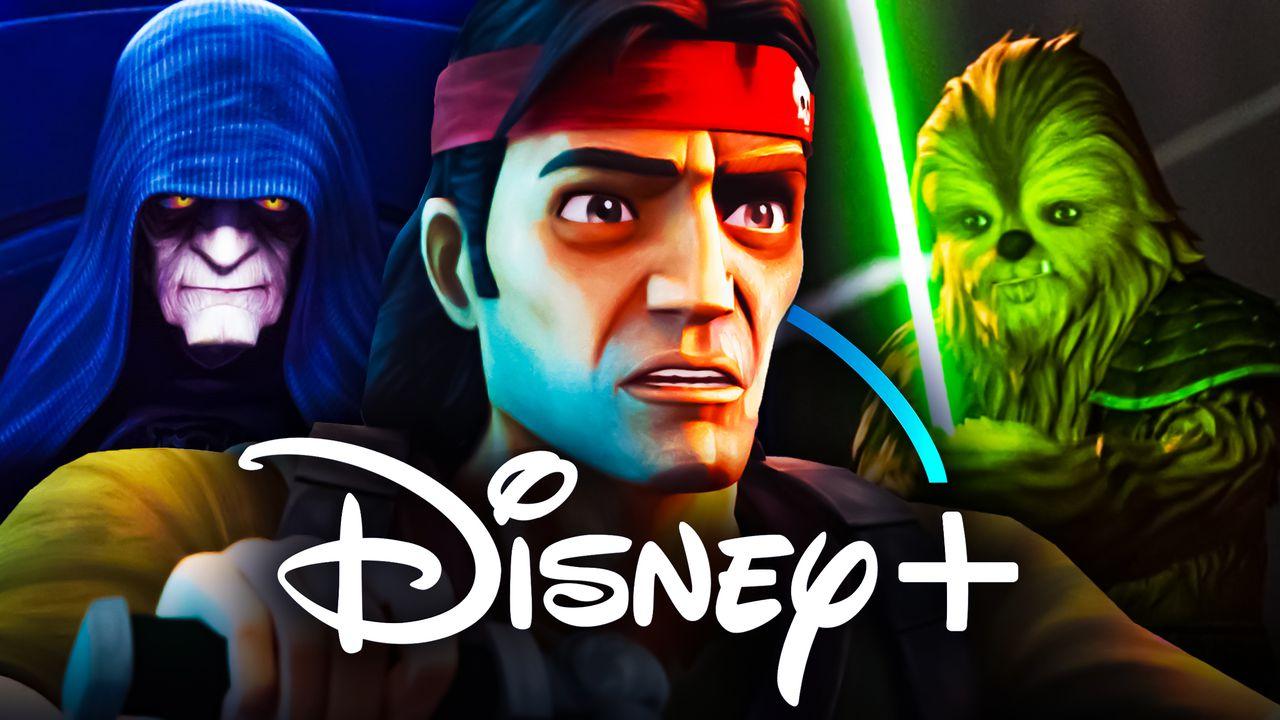 Lucasfilm's exclusive trailer of Star Wars: The Bad Batch Season 3 previewed what the final season holds for Clone Force 99.
Even though Season 2 of The Bad Batch just concluded on March 29 on Disney+, Lucasfilm had plenty to share about the animated series at Star Wars Celebration. 
In addition to the news that Season 3 arrives in 2024 and will be the show's final season, Star Wars gave fans a first look at footage from the series' final chapter. 
Star Wars: Bad Batch Season 3 Details
At Star Wars Celebration, attendees enjoyed an exclusive preview of the trailer for Disney+'s The Bad Batch's third and final season. 
The Direct was in attendance when the first footage was shown, which begins with a variation of Emperor Palpatine's shuttle arriving on Mount Tantiss, the Imperial cloning facility where both Omega and Crosshair are currently held captive. 
Palpatine addresses Tantiss' Dr. Royce Hemlock, emphasizing how important it is for the facility to "remain secure."
Omega is shown wearing an Imperial-esque uniform and sporting a new haircut, which is followed by quick shots of familiar faces, including Ming-Na Wen's Fennec Shand from Season 1, Nala Se, Captain Rex, and the surprise return of fan-favorite Commander Wolffe.
As the rest of the Bad Batch mount a mission to save Omega, Hunter says, "Omega's been waiting for us. I'm not making her wait another day."
The trailer cuts to Omega and Crosshair in jail cells with Omega saying, "I'm not giving up, Crosshair. I won't leave you, either. You're my brother."
However, he only replies with, "I'm not them."
Additional footage reveals plenty of action and new, threatening creatures, as well as a darker, more sinister done. At one point, Wrecker appropriately asks, "Why is there always a huge monster?"
The trailer ends with Wrecker dropping a bomb inside of a Sarlaac pit that has taken hold of their ship, which is followed by an explosion. 
A Different Tone for Bad Batch Season 3?
Until now, Star Wars: The Bad Batch has consisted of lighthearted, side quests geared toward young audiences, intermingled with a mix of gut-punch episodes exploring more serious themes. 
But from what the series' new trailer suggested, it seems Season 3 will lean more toward the latter both in tone and content. 
It also looks like Crosshair still has a ways to go in terms of his own journey, whether Tech's Season 2 death impacts in any way will be interesting to see.
There's also the mystery of Emerie Karr, another female clone who's working in Mount Tantiss. 
While Star Wars audiences know the Empire's cloning experiments tie into The Mandalorian and The Rise of Skywalker, it appears that The Bad Batch has a few Imperial mysteries to uncover before the show's Season 3 conclusion. 
Season 3 of Star Wars: The Bad Batch arrives on Disney+ in 2024.