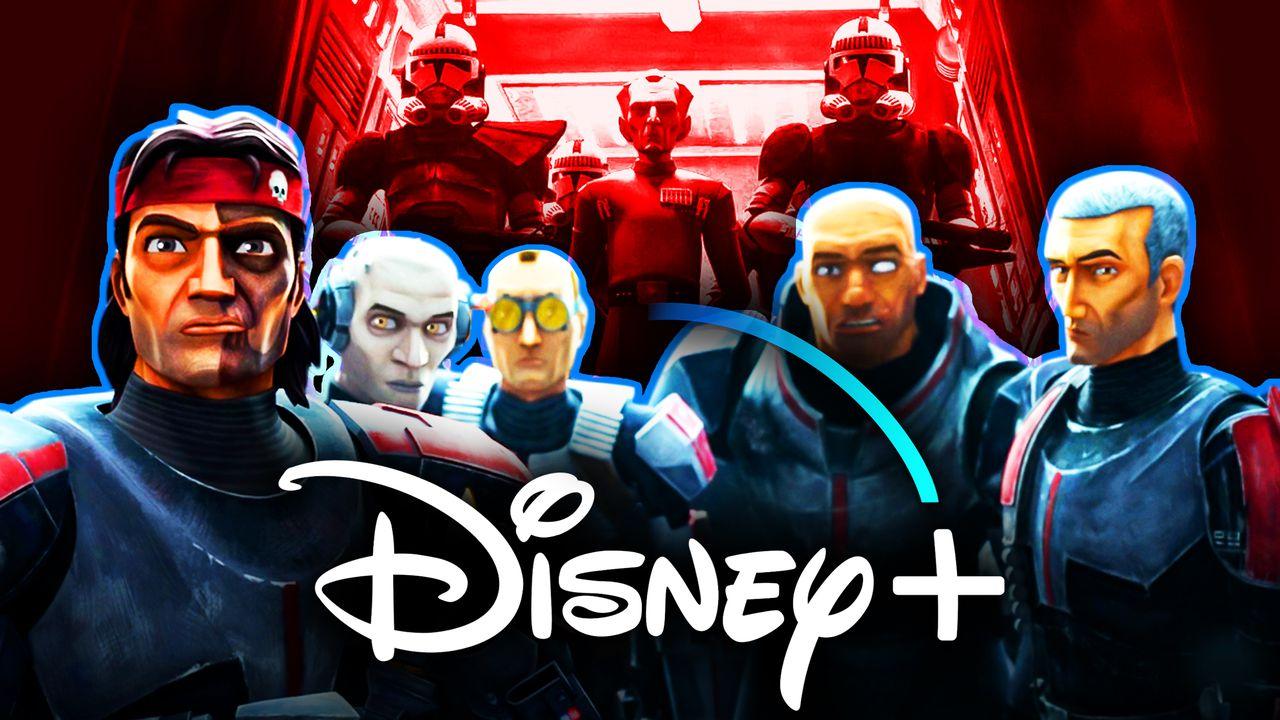 Star Wars has had a flip of the script in recent years. In the absence of films, The Clone Wars kept the franchise alive and popular for a new generation of fans, a trend that continued with Rebels. While animation remained prominent, The Force Awakens and the ensuing Star Wars movies began a shift back to live-action, and the franchise has reached the point where stories like The Mandalorian and Obi-Wan Kenobi are now carrying the story forward.
With such a packed slate of live-action series coming in 2022, it's easy for fans to forget that The Bad Batch Season 2 is also set to drop. Initial reports of a Spring release appear to inaccurate, but the continuation of Clone Force 99's journey is still on the way. Alongside an as-yet unannounced Star Wars series, The Bad Batch has allowed Lucasfilm to continue expanding the aesthetic of the animation medium, contributing tales that are just as important as the events of live-action.
Fans first met the Bad Batch in the final season of The Clone Wars and were subsequently introduced to the team's newest member, Omega, in their title series' first episode. The group went through many ups and downs as they attempted to navigate the galaxy after the fall of the Republic, but the lingering effects of Order 66, the rise of the Empire, and their brother Crosshair's unrelenting pursuit of his old squad made things difficult.
There's an open slate for The Bad Batch going forward, as nothing constrains those characters to certain fates. With their home on Kamino destroyed and Crosshair returning to the Empire, Clone Force 99's world has grown even tighter since defecting. Little has been said about where things will be going in Season 2, but the show's composers recently dropped some hints about a jump forward - and some familiar entities from the past.
Coruscant, Politics & More in Bad Batch Season 2
In an interview with The Convor Call, composer Kevin Kiner hinted that fans would get a look at a slightly older Omega in The Bad Batch Season 2:
"I think we can say that Omega is a little bit older in Season 2 - not a lot."
He also hinted at film noir music in the style of Hitchcock's projects, and Sean Kiner teased a political thriller:
"There's some really neat political storylines that I'm very excited for people to see... our direction is always genre."
The composer revealed that he recently tapped into John Williams' magic while writing music for the return of Coruscant:
"I was just working this morning on a scene of Coruscant. It's just an establishing shot, we've seen Coruscant a lot of different times, but I'm thinking to myself 'I've really got to channel John [Williams] a little more than I've been doing right here,' because it needs that feeling to it."
Dean Kiner teased that there will be more familiar faces to appear in the show:
"There are some more people in Season 2, I'll just give you that."
A Larger World for Clone Force 99
The Kiners have given fans some interesting nuggets to chew on without really spilling the beans. The mention of Omega being a bit older implies that there will be some sort of time jump leading up to Season 2, though how long specifically remains to be seen. "Not a lot" likely means months, rather than years, but this will likely be reflected through Omega's maturity in addition to any physical growth she may have over the course of the season.
Word of political thriller storylines is extremely exciting, as The Clone Wars had some fantastic arcs that dipped into that genre. In a way, the prequel trilogy as a whole incorporated that genre to a significant degree, and it's natural for The Bad Batch to continue something that its predecessors did frequently. Ahsoka's "Wrong Jedi" arc in Clone Wars had heavy Hitchcock inspirations as well and it's regarded as one of the best stories in the series, which inspires hope for a similarly stellar plot in Season 2.
With the Empire in its early stages, there will be many dissidents who seek to remove Palpatine and his underlings from power. At the moment, Clone Force 99 are guns for hire, but Season 1 laid the groundwork for both a clone uprising and their belief in a rebellion against the Empire. It stands to reason that the group will take up a cause or work for someone directly related to one for the political storyline, which would bring them to Coruscant.
As stunning as it may be, this will only be the second time Coruscant will appear in a visual Star Wars project since the Disney acquisition. Ahsoka's walkabout in The Clone Wars Season 7 spent some time in the underworld, but nothing more has happened on the capital world (unless one counts the five-second flashback in Rogue One). The planet was initially planned for Episode IX but was eventually scrapped, though that will have little impact on how it will be portrayed in the early days of the Empire.
If Coruscant is coming into play, then the familiar faces set to appear will likely have something to do with the storyline as well. Bail Organa continues to establish himself as a key player in the Rebellion, so a meeting between him and the Bad Batch wouldn't be a surprise in the slightest. Rex has already appeared but hasn't yet retired as seen in Rebels, so the odds of Ahsoka being present are strong as well. It's a dangerous world for Clone Force 99, but it appears that they'll have help.
The Bad Batch Season 2 debuts on Disney+ in 2022.