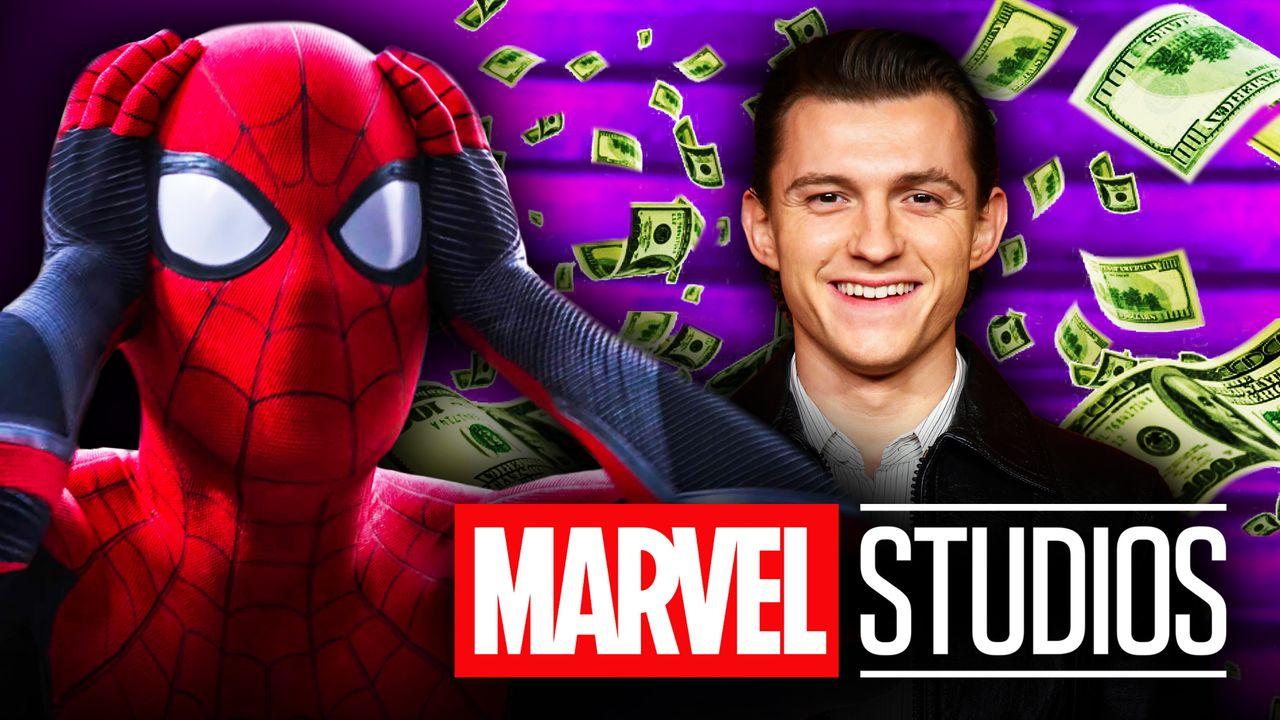 Spider-Man: No Way Home continues to be the caffeine the box office has been feening over for nearly two years. Tom Holland's third outing as Peter Parker generated a seismic $260 million in its opening weekend, the second-largest domestic debut ever, and soon after, it joined the elusive billion-dollar club. Merry Christmas, Sony Pictures!
While Holland still has one more appearance as the web-slinger on his current Marvel Studios contract, No Way Home represents the final solo picture on his deal with Sony. And yes, Spider-Man 4 is currently in development with Holland expected to return in the titular role, but until pen goes to paper, nothing is official.
Still, Holland's adoration for the character makes a fourth outing feel like more of a "when" than "if." When those negotiations do come around, however, the young British actor will have quite the leverage to work with.
Spider-Man Skyrockets Tom Holland's Asking Price
Peter Parker may be living paycheck to paycheck, but the same cannot be said for the man that brings him to the big screen.
In a new report from Variety, Tom Holland's asking price moving forward is expected to "leap into the low eight-figures." This ascends Holland's Hollywood status into elite company, as the report groups the 25-year-old actor with the Dwayne Johnsons and Will Smiths of the world in terms of drawing power.
With a limited filmography prior to being cast as the MCU's Peter Parker, headlined by his supporting role in Christ Hemsworth's In the Heart of the Sea, Holland earned "under $1 million" for his performances. After five years and three solo films as Spidey, with those flicks generating nearly $3 billion and counting, Variety speculates Holland could be making anywhere from "$2 million to $5 million for independent films" as well as "$5 million to $10 million for a leading role in traditional studio's commercial film." 
As for streaming giants, who are known to be more prodigal with their originals' budgets, Holland could be looking at "$20 million or more."
Tom Holland: The Next Box Office Draw?
In the entertainment age of IPs, studios are constantly asking the Hollywood equivalent of the age-old chicken or egg question: is it the actor or the character that sells tickets?
Gone are the days of the movie star era. 40 years ago, fans would flock to the cinemas simply to see Arnold Schwarzenegger or Sylvester Stallone in action, regardless of the film's plot. Now, those aforementioned actors only see success when they suit up as their roles of yesteryear, as evident by the marginally profitable returns of Terminator: Dark Fate and Rambo: Last Blood. 
In the 21st century, a few A-Listers have emerged as box office juggernauts. Dwayne Johnson, Tom Cruise, and Leonardo DiCaprio headline the last of a dying breed. But for every Jumanji, Mission: Impossible, and Titantic, there's a Hercules, The Mummy, and The 11th Hour. With one billion-dollar franchise already under his belt at just 25 years old, Tom Holland is ripe to be the millenial movie star that this generation has been searching for.
Outside of Spidey, Holland's drawing power is still up for debate. Mixed critical reactions to Cherry and a poor theatrical performance for Chaos Walking have been outliers in Holland's box office stats. Regardless of what he's able to do outside of Marvel Studios, there's no debating that the British actor in those red-and-blue spandex is a certified profit.
Spider-Man: No Way Home is currently in theaters.