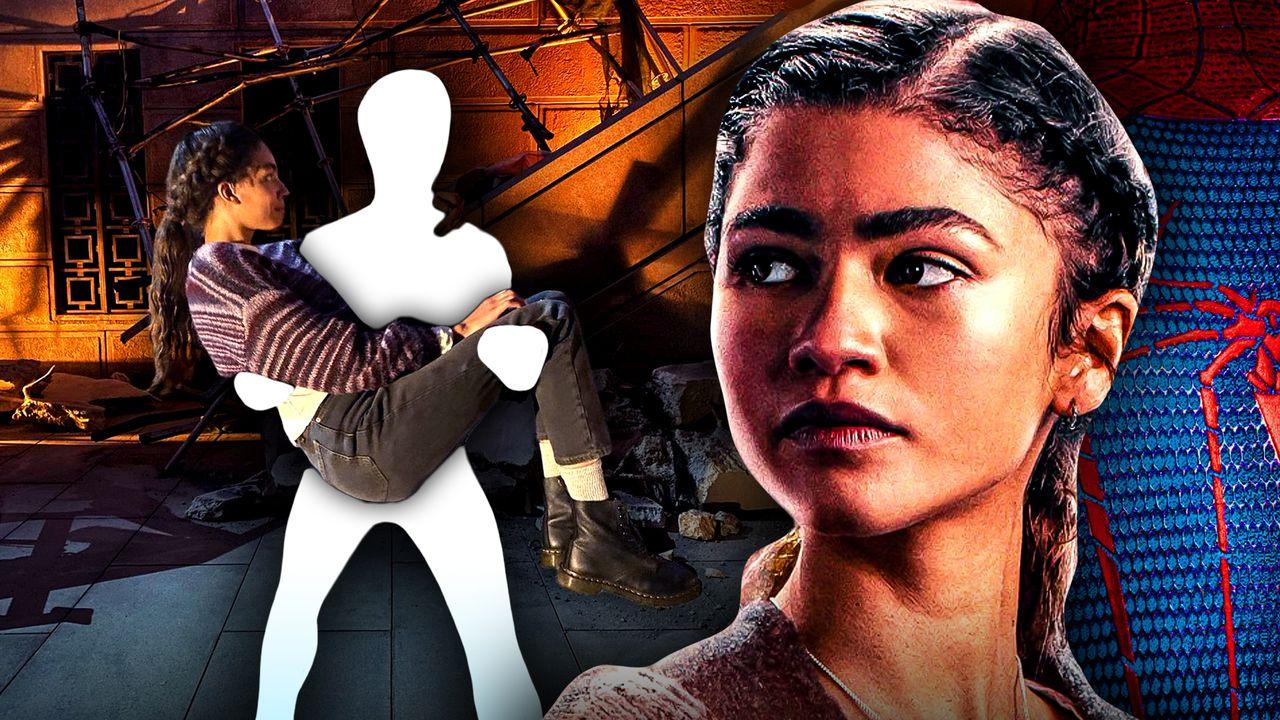 Marvel Studios' Spider-Man: No Way Home certainly packs a punch. With Doctor Strange in a supporting role, appearances by Multiversal villains like Electro and Willem Defoe's Green Goblin, and even a cameo by a certain fan-favorite Marvel Television character, MCU fans will be talking about this movie for quite a while.
Warning: The rest of this article contains spoilers for Spider-Man: No Way Home.
And if that wasn't enough, No Way Home also featured the much-anticipated return of both Tobey Maguire's and Andrew Garfield's Spider-Men.
Fans of the Marc Webb-directed Amazing Spider-Man films will surely remember the sequel's tragic conclusion, in which Garfield's Peter Parker fails to save his girlfriend, Gwen Stacy from falling to her death. A fact that still weighed heavily on him when he's seen again in No Way Home.
Behind The Scenes Of A Pivotal No Way Home Moment
During Spider-Man: No Way Home's final battle, Tom Holland's Peter Parker tries in vain to save his girlfriend MJ from plummeting off some scaffolding, only for Andrew Garfield's Web-Slinger to swoop in and save the day by catching MJ in midair.
Jade Bell, Zendaya's stunt performer in the movie took to Instagram to commemorate the shooting of that particular sequence. Check out the images below:
Here, the stunt double for Garfield's Spidey, Spencer Moore, holds Bell in his arms, most likely rehearsing the stunt for the now fan-favorite moment. Moore's involvement in the film was accidentally made public earlier in 2021.
Bell cracks a smile alongside a performer in a Tom Holland Spider-Man suit.
Jade Bell is secured in a stunt harness as she prepares for one of her scenes.
In her Instagram caption, Bell writes:
"There are really no words that can express to how grateful I am for the experience I got to have on my first ever movie set. I got to work with one of the best stunt crews in film, and make some life long friends along the way. We were able to pull off all of this in the midst of COVID. This experience has truly changed my life forever and opened up so many opportunities that I didn't even know were possible."
Spider-Man's Shot At Redemption
For longtime Spider-Fans, getting to see Andrew Garfield's Peter Parker try and atone for failing to keep Gwen Stacy safe was surely an especially emotional moment. In the scene itself, Peter even begins to tear up, as he still carries the burden of what occurred in The Amazing Spider-Man 2.
It was that moment in the 2014 movie that left Garfield's Parker in a state of grief, to the extent that he stopped pulling his punches for a while, which for someone of his immense strength, could have proved lethal for those on the receiving end.
One gets the sense that this Peter Parker gets the most out of his time in the MCU, bonding with his fellow Spider-Men. It seemed like he really needed it.
Marvel Studios' Spider-Man: No Way Home is now in theaters in many parts of the world.