Marvel Studios and Sony's smash hit Spider-Man: No Way Home continues to win the hearts of critics and fans alike. Of course, this is partly due to the fact that, through Multiversal shenanigans, the film brought back Tobey Maguire's and Andrew Garfield's Spider-Men from previous films, as well as a number of their notable villains, such as Alfred Molina's Doc Ock and Dr. Curt Connors aka, The Lizard.
In 2012's The Amazing Spider-Man, the first Andrew Garfield film, Peter Parker goes up against the fearsome alter ego of Dr. Connors, who has used his scientific know-how to heal his arm. But the process also transforms him into a hulking, reptilian creature. 
The Lizard, as a character, is largely brought to life through computer-generated effects, and while his design in No Way Home adhered closely to his 2012 appearance, things didn't necessarily start out that way.
A Different Look For Lizard
Speaking to Befores and Afters, Spider-Man: No Way Home visual effects supervisor Chris Waegner detailed the design process behind the Lizard, noting that some "new physical changes" were initially explored.
"The Lizard (Dr. Curtis Connors) from "The Amazing Spider-Man" movie and had a very specific design to him unlike some comic book adaptations. For this movie, we started off exploring some new physical changes but in the end our filmmakers kept him quite similar to the previous design, incorporating just a few subtle changes."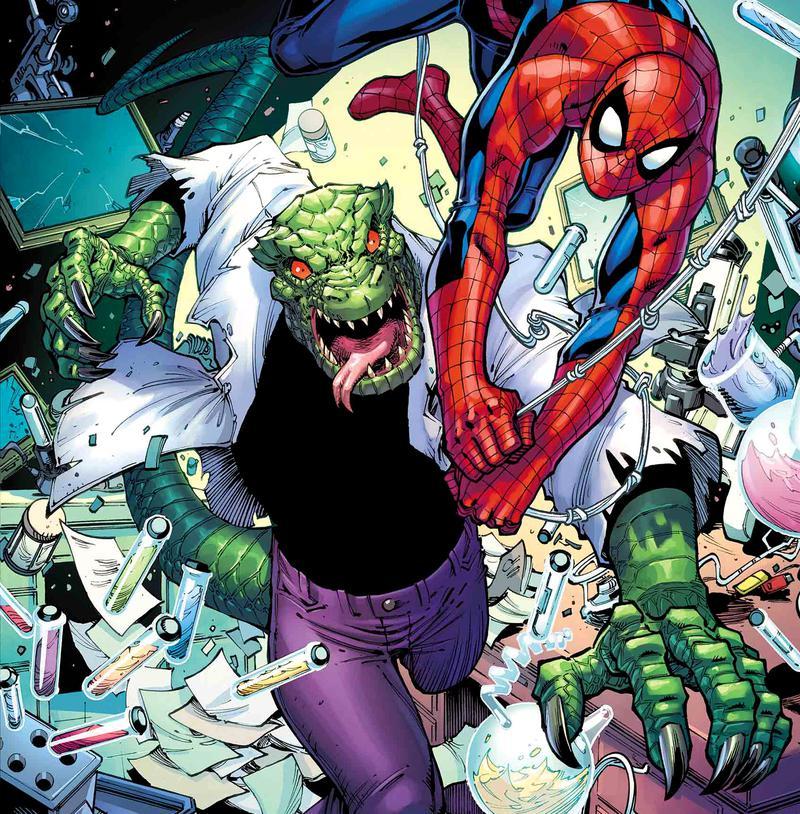 He also makes mention of Connors' destructive role in the film during the final battle:
"It was important to our filmmakers that we explore different facets of The Lizard personality in this film. It was a lot of fun for the team to "unleash" The Lizard at Liberty Island. He was kind of like the proverbial "bull in a china shop" – full of reptilian rage while running through the construction area, tearing through the scaffolding and chasing Ned and MJ."
Waegner compares this "reptilian rage" to the calmer, more articulate Lizard that audiences meet earlier in the movie:
"In contrast, earlier in the film when he's in the Sanctum, he talks with the other villains, inquires about his fate and shows a lot of personality with subtle facial features and his body language showcasing a different side of The Lizard."
The Lizard Ended Up Looking The Ssssame
So it would seem that Lizard's appearance in No Way Home was, for the most part, a 1:1 copy of the version seen in The Amazing Spider-Man. If one looked closely, they could even see that one of his hands was missing some fingers. This is because those digits were shot off by Dennis Leary's Captain Stacy during the events of that film.
It's interesting to wonder, however, what exactly those ultimately-discarded changes that the visual effects team made during pre-production. Perhaps a more elongated snout, bringing the character's look more in-line with the comics?
Back when Amazing Spider-Man was gearing up for release in 2012, many fans took issue with Lizard's design, citing comic book inaccuracy. So maybe they were attempting to course-correct before ultimately scrapping the ideas.
Marvel Studios' Spider-Man: No Way Home is now playing in theaters.
---