On September 27, 2019, Spider-Man was reportedly re-joining the MCU after a momentary split between Sony and Disney. A part of this new deal between the two movie studios was that Marvel Studios and it's president Kevin Feige would produce a third Spider-Man film (which ultimately became Spider-Man: No Way Home) and the web-slinger would appear in a future MCU film. This was presumed to be akin to his appearances in Captain America: Civil War, Avengers: Infinity War, and Avengers: Endgame. 
However, Tom Holland has indicated that he doesn't know what MCU film he could appear in and it would be an "open conversation" between the studios. The 25-year-old actor has also indicated that his contract is completed after No Way Home and will have time to travel. So, what happened to this mysterious MCU project that Spidey is supposed to appear in?
Here are a few predictions for when and where Spider-Man could appear next within the MCU.
Avengers 5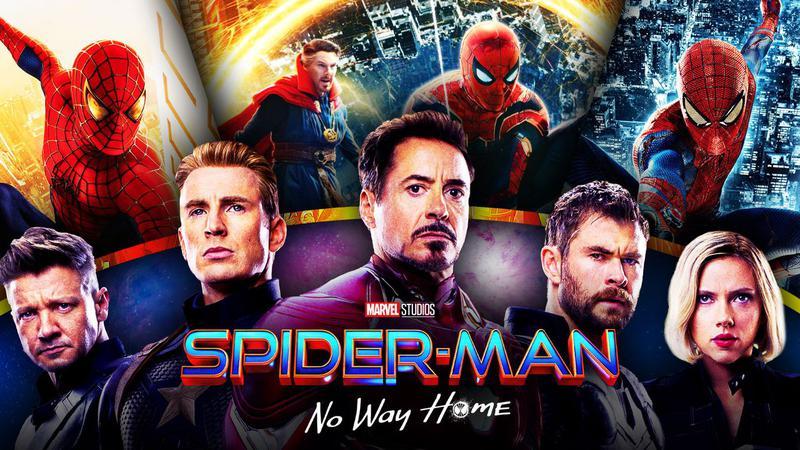 Even though there is no current, announced plan for a fifth Avengers film, this is the most obvious choice for a Spider-Man appearance. So far, Tom Holland's Peter Parker has only appeared in huge crossover films. There's no promise for tomorrow, so why wouldn't Disney and Marvel want to use its Spider-Man rental towards its high-budget projects? That has been its strategy so far and there's no indication that that will change.
Specifically, if the MCU is heading in the direction of a Secret Wars film, it doesn't make sense to waste the opportunity to use Spider-Man in a film like Ant-Man: Quantumania or The Marvels. Peter Parker's impact on the greater Marvel Cinematic Universe can be felt much more in an Avengers film, so expect a return by the web-slinger, even if all the current Avengers forget his identity.
The caveat to this prediction is that an Avengers 5 appearance may not be the next time he surfaces in the MCU. This could be years away, after Sony and Disney have formulated a new deal, including another Holland-led trilogy.
Fantastic Four
After acquiring the rights back to Marvel's first family, Marvel Studios is working on a new Fantastic Four film. The director of Spider-Man's first MCU trilogy, Jon Watts, is set to lead the film, but no casting news has been released. Watts' connection to Spider-Man would make an appearance particularly smooth, especially since Holland and Watts seemed to have a great working relationship on the Homecoming trilogy.
Additionally, Spider-Man's early comic book roots are directly associated with the Fantastic Four and have appeared together many times throughout the past 60 years of story-telling. The draw to seeing the familiar New York-based heroes interact on the big screen could be hard to resist. Additionally, previous F4 films haven't been exactly successful, marketing Holland's Spider-Man being in the new film could help get trepidatious fans packing into theaters.
Doctor Strange in the Multiverse of Madness (Tobey Maguire)
This is a radical option that may just be crazy enough to work. A rumor came out in late January that Tobey Maguire will be be appearing in Doctor Strange in the Multiverse of Madness. This could make sense for several reasons. Maguire worked with Multiverse of Madness director Sam Raimi on the original live action Spider-Man trilogy. This film is about the Multiverse. Why not include a Variant of Spider-Man?
Especially considering the overwhelmingly positive reaction to Andrew Garfield and Maguire's returns in No Way Home. Additionally, until Holland gets a new deal as Spidey, he seems to be taking a break from making movies. Garfield and Maguire, however, seemed rejuvenated in the role that they had to give up for many years.
Patrick Stewart is already back as Professor X, so anything is possible. More surprises are sure to happen during Marvel Studios' first tentpole blockbuster of 2022 and Tobey Maguire's Spider-Man would be a great use of this rental from Sony.
Spider-Man 4
This is the boring, dull, uninspired prediction. Sure, in 2019 part of the deal was that Peter Parker would appear in an upcoming MCU film, but over two and a half years have past and there's no confirmation of where and when this would take place.
Sony Pictures is not going to be patient with the production of another Spider-Man movie. The character (and its various villains) is the true definition of a tentpole for the studio. They're currently in production on Spider-Man: Across the Spider-Verse Part 1, Kraven the Hunter, Madame Web, and Spider-Woman. The studio has already released four Spider-Man movies, two Venom films, and one Morbius feature since 2017.
Sony Pictures ideally wants a film in their Spider-Man Universe to release on an annual basis. The MCU may not have the perfect spot to fit Spider-Man into one of their films, but suddenly Sony could be knocking at their door looking for another deal that solidifies that they creatively advise another billion dollar web-head adventure.
Terms and conditions of the hypothetical new agreement between the studios may change, but the monetary success of Far From Home and No Way Home indicates that more collaboration is bound to happen.
Where will Spider-Man appear next in the MCU? The answer remains unclear. There are some clear favorites, but nothing solidified. Luckily for most fans, our favorite web-slinger will remain within the MCU for years to come. What does that mean for Sony's Spider-Man Universe?
Find out more during Morbius, which is playing now in theaters.
---
Release Date
February 14, 2024
Platform
Theaters
As an editor, writer, and podcast host, David is a key member of The Direct. He is an expert at covering topics like Marvel, DC, Star Wars, and business-related news following the box office and streaming.