The six-season run of Sistas has been filled with a cast of interesting guest stars and remarkable franchise mainstays led by KJ Smith and Novi Brown. 
Created by Tyler Perry, Sistas is a comedy series revolving around a group of single black females as they explore the complexities of life, such as falling in love, careers, and friendships.
Sistas made its debut on Black Entertainment Television (BET) on October 23, 2019. Season 6 was split into two parts, with Part 1 being released on May 31 while Part 2 premiered on October 18.
Every Main Actor & Character in Sistas 
KJ Smith - Andrea "Andi" Barnes
KJ Smith headlines the main cast of Sistas as Andrea "Andi" Barnes. 
As a divorce lawyer, Andi wants to take things to another level as she climbs the employment ladder. The character is your typical strong, independent, and ambitious woman who never backs down on any challenge. 
Among her circle of friends, Andi is considered the "one phone call away" person.
The veteran actress is known for her roles as Palomar in Power Book III: Raising Kanan, Deborah in Fatal Affair, and Charlie in The Fix.
Ebony Obsidian - Karen Mott
Karen Mott (played by Ebony Obsidian) is a hair salon owner who got out of her abusive relationship. 
The character embraces her independence by hanging out with her girlfriends, and she always goes for the "tough love" approach whenever she gives them advice about love and career. 
Fans may recognize Obsidian for her roles in Tough Love and Netflix's Master of None.
Mignon Von - Daniella "Danni" King
Daniella "Danni" King is an airline supervisor who doesn't hold back when telling the truth to her friends. The character is played on-screen by Mignon Von. 
Although she wants to mess with every one of her friend's business, Danni is still young at heart and has the best intentions for them. 
Among her friends, Danni is considered the "ride or die" gal of the group. 
Von has a notable track record which includes roles in Waiting for Monday, 42 Seconds, and Sister Code.
Novi Brown - Sabrina Hollins
As a bank supervisor, Novi Brown's Sabrina Hollins is a responsible and smart employee. 
However, on the relationship side, she isn't sure about the sexuality of her partner, leading to major drama between them. 
Sabrina serves as the peacemaker of her friend group. 
Aside from her starring role in Sistas, Brown is known for her roles in Alone in the Dark, Sleeping with My Student, and The First Noelle. 
Chido Nwokocha - Gary Marshall Borders
Gary Marshall Borders (portrayed by Chido Nwokocha) is a man who clearly has it all. He is married, has kids, and is a CEO of a Fortune 500 company. 
Beneath all of that, though, Gary cheats on his wife by starting a relationship with Andi. The character is described as manipulative and charismatic and will do anything to get what he wants. 
Nwokocha previously appeared in Murder in the First, The Night Shift, and Destroyer.
DeVale Ellis - Zac Taylor
DeVale Ellis plays Zac Taylor, Karen's ex-boyfriend of three years and Fatima's current partner. 
Although Karen wants to get back with him, Zac appears to be happy with Fatima. 
Throughout the six-season run of Sistas, there's no denying that Zac wants to achieve success, but his insecurity around others could lead to his downfall. 
Ellis is known for his roles in The Blacklist, NCIS, and 61st Street.
Brian Jordan Jr. - Maurice Webb
Portraying Sabrina's close gay friend is Brian Jordan Jr. as Maurice Webb. 
Working alongside Sabrina means that he knows everything about her, even her deepest and darkest secrets. As a hopeless romantic, Maurice is also on the search for love. 
The actor has a few notable credits to his name, including roles in Christmas Belles and Bolden. 
Kevin Walton - Aaron Carter
Kevin Walton brings Aaron Carter to life in Sistas. The character is Karen's love interest, but the twist is he is actually married. 
Although the issue of him being married has been sorted out, Aaron has to deal with Karen's ex, Zac, as he tries to protect her from him. 
Walton is best known for his roles as Bob Cooper in Step Up Revolution, Owen in Burn Notice, and Beau Harrison in Duels.
Anthony Dalton - Calvin Rodney
Anthony Dalton's Calvin Rodney is Sabrina's boyfriend whom she thinks is gay. 
As a respectable owner of a real estate company from Brooklyn, Calvin knows what he wants and gets it without hesitation. 
It has become apparent in the series that Calvin seems to be confused with his sexuality, especially after his debacle with his friend, Que, in Season 4.
Dalton previously appeared in The Paynes, Saints & Sinners, and Shots Fired.
Crystal Renee Hayslett - Fatima Wilson
Crystal Renee Hayslett made her debut as part of Sistas' cast as Fatima Wilson.
Fatima is Zac's current girlfriend and also serves as Andi's personal assistant. Fatima is described as a pretty straightforward, honest, and supportive character in the series. 
Aside from being an actress, Hayslett is also a costume designer who worked in films like A Madea Family Funeral, Nobody's Fool, and The Paynes. 
Hayslett's acting credits include Zatima, Praise This, and The Choir Director.
Trinity Whiteside - Preston Horace
After a recurring role in Season 1, Trinity Whiteside's Preston Horace became a series regular in Season 2. 
Despite the fact that Preston is Danni's supportive and loving boyfriend, he always receives the brunt of his girlfriend's toxic attitude.
Whiteside is known for his roles in Love Karma, Ambitions, and Barbershop: The Next Cut.
Chris Warren - Hayden Moss
Hayden Moss (portrayed by Chris Warren) is Fatima's co-worker and friend who helps Andi with her legal issues.
High School Musical fans may recognize Chris Warren due to his portrayal of Zeke Baylor. 
Warren's other most notable roles include appearances in The Fosters and Grand Hotel.
Jesse Lewis IV - Bootsy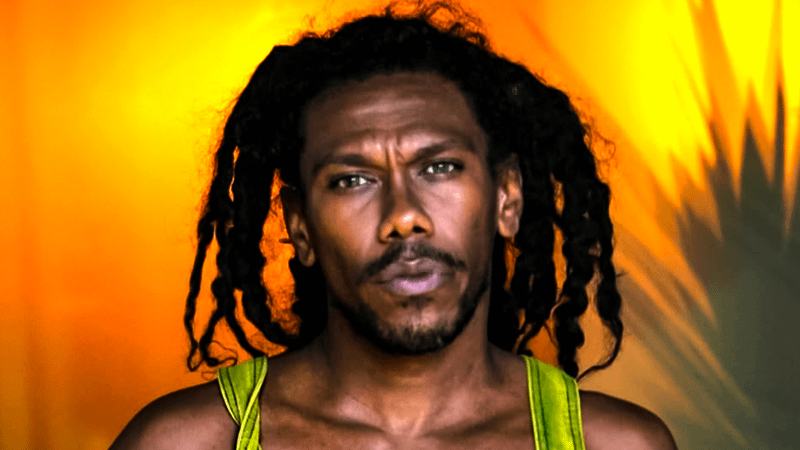 Jesse Lewis IV portrays Bootsy, a character who appeared in Season 2 to jokingly tell Maurice that he slept in his apartment. 
The actor previously appeared in Florida Man, Finding the Perfect Man, and Best Clowns.
Crystal-Lee Naomi - Jasmine Borders
Crystal-Lee Naomi brings Jasmine Borders to life on-screen in Sistas. 
Jasmine is Gary's wife and Andi's former client. Things went from bad to worse when she found out that Gary was having an affair with Andi.
Naomi's past acting credits include Criminal Minds, A Holiday Chance, and The Internship Games.
Angela Beyincé - Pam
Pam serves as Karen's assistant who is usually the source of gossip at her hair salon. The character is played by Angela Beyincé.
Beyincé's other acting credit is for her role as Pat in If Loving You is Wrong. She is also a composer known for her work in Beyonce's music videos for "Move Your Body" and "Upgrade U."
Michael King - Don Bellamy
Michael King plays Don Bellamy, Andi's strict boss at the legal firm. He was responsible for assigning Jasmine's case to Andi, leading to a major conflict for the pair due to Gary's affair.
King is known for his roles in Bennett's War, Wheels of Fortune, and Last Resort.
Madison McKinley - Fawn Carter
Playing Aaron's wife is Madison McKinley as Fawn Carter. 
Fawn has a complicated relationship with her husband, especially after finding out about his relationship with Karen. After finding out the truth, Fawn began her complex stalking of Karen. 
McKinley previously appeared in The Wolf of Wall Street, Orange is the New Black, and Molly's Game.
Keena Ferguson - Leslie Davenport
Keena Ferguson portrays a private investigator named Leslie Davenport who Andi hires to assist with her situation. 
Ferguson is best known for her guest stints in Two and a Half Men, Normal Street, and Lessons in Chemistry. 
Tobias Truvillion - Morris Hollis
Morris Hollis (played by Tobias Truvillion) is an abusive defense attorney who tried to rape Andi. Thankfully, Gary swooped in and saved her. 
Truvillion previously appeared in Brooklyn's Finest, Delirious, and Hitch.
Shari Belafonte - Lisa Mott
Lisa Mott is Karen's tough and protective mother who will do anything for her daughter. The character is played by Shari Belafonte.
Belafonte is a veteran in the industry known for her roles in Hotel, The Morning Show, and General Hospital.
Sean Poolman - Paris Johnson
Sean Poolman's Paris Johnson served as Andi's romantic love interest in Sistas Seasons 1 and 2. 
Poolman's past acting credits include New Girl, Angie Tribeca, and Rolling Into Christmas.
Skyh Alvester Black - Jacobi
Jacobi was Sabrina's love interest from Seasons 2 and 3, and he was portrayed by Skyh Alvester Black.
Black is known for his past appearances in All the Queen's Men and Black Monday.
Mackenro Alexander - Que
Mackenro Alexander plays Que, a character who appears as Calvin's friend whom Maurice thinks he has a crush on. 
Alexander previously appeared in Black Panther: Wakanda Forever, Bluff City Law, and The Aftermath. 
Dion Rome - El Fuego
El Fuego (played by Dion Rome) is Danni's former college batchmate who is also a male stripper at Club Eden. El Feugo is just his alias, and his real name is Alonzo.
Rome's credits include All the Queen's Men and Lady Luck.
Tanya Chisholm - Jenna
Tanya Chisholm plays Jenna, a mysterious character who appeared in Season 4 and stalks Zac and Karen. It was eventually revealed that she was a secret agent assigned to observe the pair from afar. 
Big Time Rush fans may recognize Chisholm for her role as Kelly Wainwright. The actress' other credits include Cold Case and High School Musical 2.
Eva Marcille - Marilyn "Madam" DeVille
Marilyn "Madam" DeVille is Fatima's cousin and the owner of Club Eden where El Fuego works. The character is played by Eva Marcille.
Despite being described as ruthless by Fatima, she eventually assists Andi with Sabrina's legal fiasco.
Marcille is known for her roles in The Young and the Restless, Smallville, and Crossover.
Jason Weaver - Brian
Jason Weaver joins the cast of Sistas Season 6 as Brian. 
Weaver previously appeared in Smart Guy, The Ladykillers, and Drumline.
Austin Scott - Robin
Austin Scott is also part of Sistas' cast as Robin. 
Scott is perhaps best known for his roles in A Jazzman's Blues, The Sterling Affairs, and Cabin Girl. 
Ellis E. Fowler - Bayo
Ellis E. Fowler (played by Bayo) is an African Prince who gets romantically entangled with Sabrina. 
Little did Sabrina and her friends know, Bayo is secretly a homophobe. 
Fowler's past credits include Grown-ish, All American, and General Hospital.
Alfonzo Spigner - Logan
Alfonzo Spigner portrays Logan, a street addict who was later revealed to be an undercover agent who flirted with Danni. 
Spigner is known for Unfinished, My Crazy Ex, and Lost n' Found.
---
New episodes of Sistas Season 6 Part 2 premiere on BET every Wednesday at 9 p.m. ET.