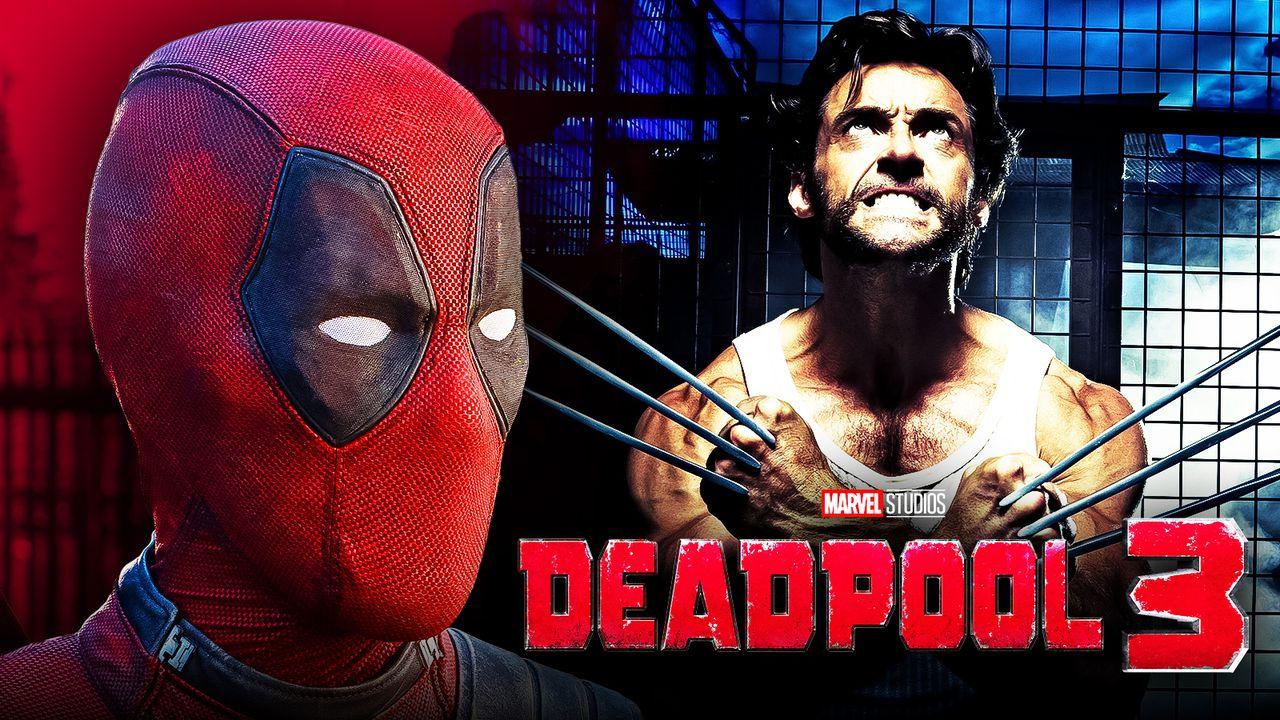 Ryan Reynolds' Deadpool is set to team up with Hugh Jackman's Wolverine in Deadpool 3, and he has one promise that should ease the worries of fans. 
While Reynolds and Jackman broke the internet with the news of Deadpool and Wolverine's partnership in the threequel, there were some concerns from Marvel diehards, especially after 2017's Logan ended the X-Men's hero's story with a beautiful arc. 
Jackman already confirmed that Deadpool 3 will take place before the events of Logan, making it clear that nobody "wanted to screw with" the way that movie ended. 
Now, it is Reynolds' turn to share new details about Wolverine's exciting comeback. 
Ryan Reynolds Hypes up Wolverine's MCU Debut
Speaking with The Wrap, Deadpool star Ryan Reynolds talked about how Deadpool 3 will handle Hugh Jackman's return as Wolverine.
While admitting that the threequel's tone will be a "tightrope walk," Reynolds thinks that the "collision" of Deadpool and Wolverine will be worth the wait: 
"I think it's a tightrope walk. I mean most of these movies are always a tightrope walk of tone, so in this instance, though, you have a collision of two pretty iconic characters that exist in the Marvel Ancillary Universe [laughs] — we're in the Marvel Cinematic Universe at this point," 
When asked about the movie's tone, Reynolds promised that fans would see a Deadpool and Wolverine who "feels extraordinarily authentic:" 
"It's really kind of finding a way to service both of these characters that feels extraordinarily authentic to each of them, and I think these two wrongs actually will make a right in a pretty great way."
Reynolds' statement echoed what Deadpool 3 co-writer Rhett Reese previously mentioned about Marvel Studios allowing them to "do what we do:"
"It's almost like putting on a comfy old sweater. Marvel's really given us the support to maintain the tone and the vision that we have for it. They've been very hands-off and supportive, but they've also let us do what we do. So really, it's just been fun. We're mad scientists back in the laboratory again. Deadpool is our favorite who will always be the character I think we're most associated with, and we're very grateful for being allowed to write him again. So it's a blast. It's like going back to school again after having summer off. It's pretty fun."
This isn't the first time that Reynolds mentioned something about protecting Wolverine's legacy. 
Speaking as a guest on The Tonight Show Starring Jimmy Fallon, the actor first expressed his excitement about teaming up with Jackman for Deadpool 3:
Fallon: "You are teaming up with Hugh for Deadpool 3."

Reynolds: "Yes. Yes, I am. Very excited about that. I can't believe that's happening."
He then promised to "completely protect the legacy of Logan the way it was left off:" 
Fallon: "… That's so fun. But Wolverine– he's bringing Wolverine–"

Reynolds: "–Bringing in Wolverine, yeah. We figured out a way to do it that Hugh Jackman approved and Kevin Feige approved, where we're completely protecting the legacy of Logan, the way it was left off. We wouldn't mess with that. And I'm really excited about it. As I've gotten a little bit older, I sort of want to– really, I'm lucky that I get to work in this industry and particularly incredibly fortunate that I get to work in it this long. But I really want to work with people I either– that are either immensely talented or people that I love and I'm genuinely best friends with. Unfortunately, Hugh does not qualify as either of those. But I am excited 'cause I'm a Logan fan."
How Will Deadpool 3 Protect Wolverine's Legacy?
Ryan Reynolds' promise of protecting Wolverine's legacy is quite fitting, considering that Hugh Jackman had a memorable run as the character in Fox's X-Men films. 
Doing this would mean a total team effort not just from Reynolds and Jackman, but also from Deadpool 3 director Shawn Levy and its pool of talented writers. 
Reynolds' comment about portraying Wolverine as "extraordinarily authentic" suggests that the character will be the same from past iterations, but with an added element that would feel right at home with the MCU. 
Jackman already shared how Wolverine will behave in Deadpool 3, noting that the "angrier, acerbic, grumpy" version of the character that fans have always seen will be back.
Although Fox's X-Men movies already showed a glimpse of Wolverine's humor, Jackman's portrayal in Deadpool 3 might be more on the comedic side to be able to keep up with Wade Wilson's antics. Still, the threequel could show Logan's serious and stone-faced demeanor while Wade throws his quips. 
Deadpool 3 arrives in theaters on November 8, 2024.