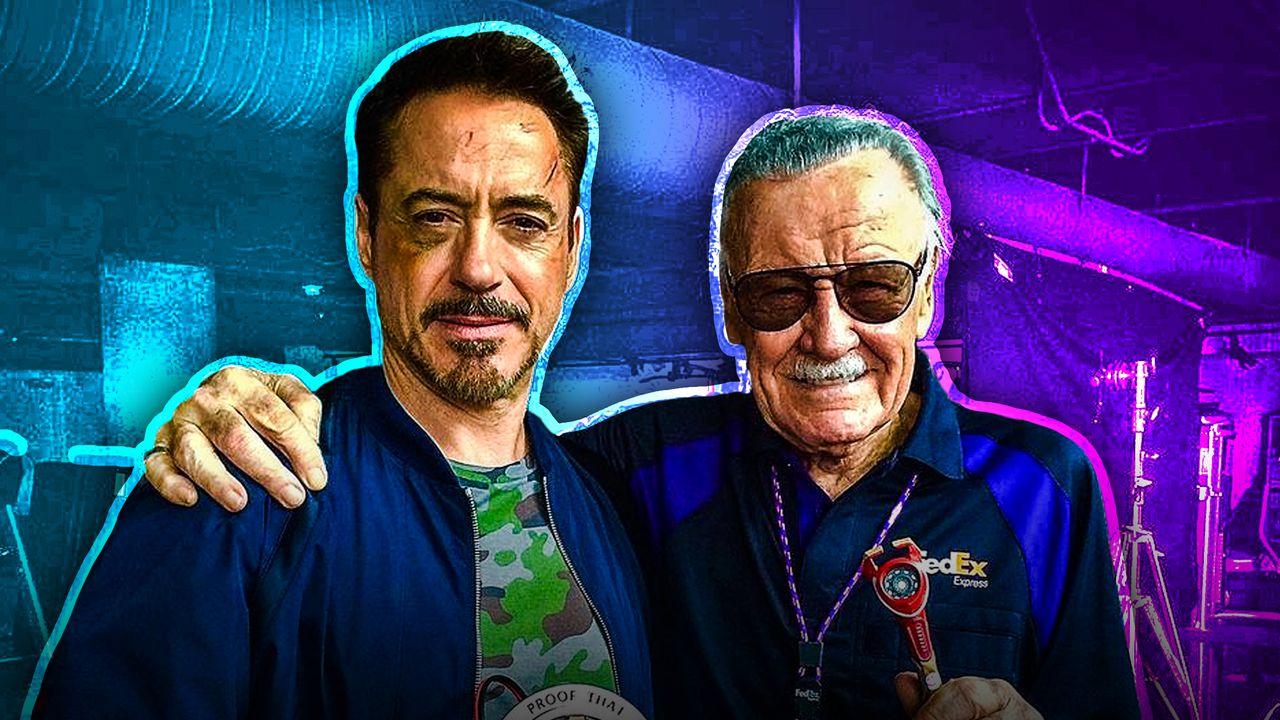 Today marks what would have been the 98th birthday for Marvel icon Stan Lee, who passed away in 2018 at the age of 95. Lee's colleagues and friends have shared their most memorable moments of their experiences with the man behind dozens of the most popular characters in comic book history.
Earlier in the day, concept artist Andy Park shared a trio of pictures centered around Stan Lee's regular cameos used in the Captain Marvel opening credits. These images show just a small portion of Lee's extensive history with Marvel Comics and Marvel Studios, where he served as an executive producer on every MCU movie and appeared in a cameo role for each movie as well.
Another one of Lee's cameos is being remembered on social media thanks to a post from one of the MCU's biggest stars.
NEWS
In a new post on Instagram, Iron Man actor Robert Downey, Jr. shared a photo of himself with the late Stan Lee in celebration of Lee's 98th birthday.
The photo is from the set of 2016's Captain America: Civil War, when near the very end of the movie, Lee made a cameo as a FedEx delivery driver. 
The newly-shared set photo shows Lee holding what appears to be an Iron Man razor blade with his arm around Downey, who is holding classic arc reactor from Iron Man that reads "Proof that Tony Stark has a heart."
Downey included this heartfelt caption:
Are you Tony Stank ? 😆 #HappyBirthday Stan 🙌🏽 We miss you...  proof that #tonystark has a #heart ♥️
The full post can be seen below:
This specific appearance from Stan Lee helped guide the theory that all of Lee's cameos are the same person, as his character in Guardians of the Galaxy, Vol. 2 notes that he's been a "a Federal Express man" while speaking to Watcher-like beings.
Robert Downey, Jr. concluded his time in the MCU in 2019 after making eleven appearances through his eleven years involved with the franchise. He has always shown a great deal of gratitude and respect to Stan Lee considering how influential he was through the history of Marvel Comics, and the two shared a handful of memorable moments together on-screen through Lee's cameos.
Stan Lee's birthday will undoubtedly continue to bring tributes and memories from every corner of the Marvel Cinematic Universe as his colleagues and fans remember him and his work over two years after his passing.