The MCU's final film of 2021, Spider-Man: No Way Home, is well on its way to becoming the cinematic event of a generation as it continues its theatrical run. Like all Marvel movies, No Way Home is filled to the brim with Easter eggs and nods to other stories. While the main focus was obviously on the story's various heroes and villains from past movies, these Easter eggs provided a fun experience for those on the hunt. 
From continuing the franchise's Star Wars trend to the movie's final battle using an X-Men location, these hidden gems add another fun dimension to the threequel's viewing experience.
One nod that fans noticed as early as the movie's first trailer paid tribute to the late, great Stan Lee, one of Spidey's creators and the man behind everything Marvel has become over the decades. As it turns out, this wasn't the only time that No Way Home paid tribute to Lee as it closed out the web-slinger's trilogy.
Stan Lee Look-Alike in No Way Home 
Deadline recently released the entire screenplay from Marvel Studios and Sony Pictures' Spider-Man: No Way Home, and it confirms that the film included a character who was intended to look like the late Marvel icon Stan Lee.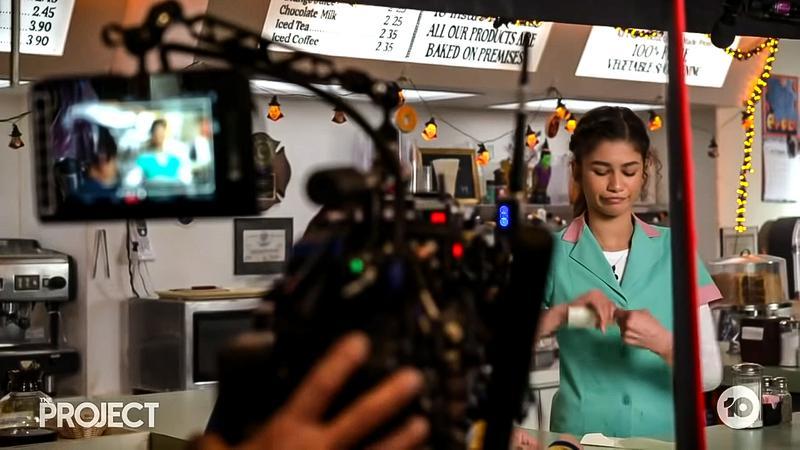 Page 177 details a scene near the end of the movie where Tom Holland's Peter Parker is gearing up to reunite with MJ and help her remember their life together. When he sees his old girlfriend, she's speaking with an older customer, who is confirmed in the screenplay to be "a Stan Lee look-alike."
"Peter finds MJ, talking and laughing with an older customer, a STAN LEE LOOK-ALIKE."
The full page of text can be seen below:
Spider-Man 3 Remembers Stan Lee 
Almost nobody in history means more to the Marvel brand than Stan Lee, who helped create and develop dozens of characters that keep the MCU running on-screen. He's also remembered as a master of cameos, having appeared in every MCU movie from 2008's Iron Man to 2019's Avengers: Endgame, as well as popping up in nearly every other live-action Marvel production in some capacity. 
Since his passing in 2018, Lee has still found his way into various Marvel projects through various pictures and other nods to his impactful life. This includes a license plate with his birthday in WandaVision, an image of him on a magazine in Venom: Let There Be Carnage, and even a tribute to his memory in the upcoming The Mutants project. 
Spider-Man: No Way Home kept this streak alive by including multiple Stan Lee references.  First, Lee's birthday was disguised as the number on a taxi cab. Then, a look-alike actor is shown in the movie's closing moments.
Considering Lee played a huge role in creating Spider-Man alongside Steve Ditko, and with Spider-Man: Far From Home being the first MCU movie following his death, the threequel made sure to give him the acknowledgment he deserves. 
Spider-Man: No Way Home is now playing in theaters worldwide. 
---
Release Date
December 17, 2021
Platform
Theaters
Richard Nebens joined The Direct in March 2020, now serving as the site's Senior Writer and also working as an assistant editor and content creator. He started his journalism career as a hobby in 2019 and is passionate about sharing news and stories from the entertainment industry, especially comic book movies, comedy, and sci-fi. Richard looks to expand his knowledge about movies and TV every day, and he is eager to stay locked into the latest releases and breaking news at every opportunity.