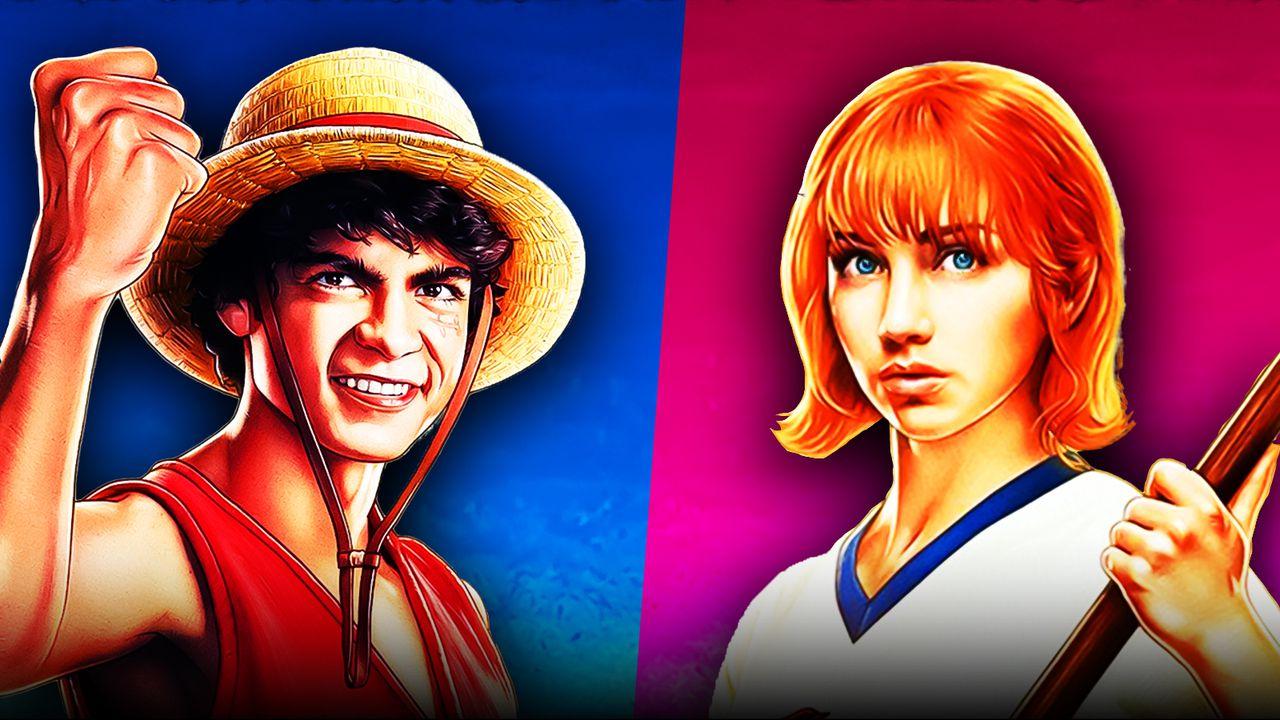 One of the creatives behind One Piece offered up some development details about Season 2 of the live-action Netflix series. 
Netflix's adaptation of the beloved swashbuckling anime is a certified hit for the service, earning a second season greenlight mere weeks after its Season 1 premiere. 
This announcement came as no surprise to fans of the series, with the seeds for more in the universe having been laid in the first batch of episodes. 
"Thorough conversations" have reportedly been had amongst the One Piece showrunners, even before its official renewal announcement, but details on the sophomore run remain scarce.
One Piece Season 2 Is Already In Development
According to One Piece cinematographer Nicole Hirsch Whitaker, Season 2 of the hit live-action series is already pretty far in the development process. 
Speaking as a part of an exclusive interview with The Direct, Hirsch Whitaker (who served as the Director of Photography on the first two episodes of Season 1) revealed that the series' showrunners "definitely started writing" the second season before the Hollywood writers' strike (which only just came to an end):
"Well, they definitely started writing and then the strike happened"
"There's so much material to be made based on the show," the One Piece creative continued. However, according to her, the only thing holding the team back is "[having] to do it fast before [the cast] gets too old:"
"[For] Season 2, there's just, there's so much material to be made based on the show. It's gonna be like 'Harry Potter' though, they're gonna have to do it fast before everybody gets too old."
Of course, one of the primary factors behind the live-action series getting a quick greenlight for Season 2 was its stellar critical reception. 
Hirsch Whitaker touched on the reaction to the first season, calling its 95% rating on Rotten Tomatoes "huge:"
"I was so excited when I saw Rotten Tomatoes. 95%. I mean, that's huge. It's even higher than 'Star Wars.' It's amazing. I was really excited."
After several failed attempts to adapt classic anime to live-action, Netflix seems to have struck gold with the One Piece formula.
Hirsch Whitaker described the process of making sure this series was a success, talking about the concerted effort to "incorporate the manga and anime into the live-action version," as opposed to developing something that was solely directed toward the Western palette:
"It was a real challenge. My director, Marc and I talked a lot about how we would incorporate the manga and anime into the live-action version, taking it from 2D to 3D, bringing the color to life, the energy to life. So we spent a lot of time trying to figure that out. And we were really lucky because we had about a year of prep before we started. We had a lot of time to talk about things and bounce ideas off of each other. And I'm really happy with how it all came together with everybody involved. Obviously, it wasn't just us."
When To Expect One Piece Season 2
Given that One Piece Season 2 was only just officially announced by Netflix (with an adorable teaser featuring series creator Eiichiro Oda) it will likely be some time before fans hear from this colorful cast of characters again. 
Hirsch Whitaker's comments seem to be in line with Marty Adelstein (CEO of One Piece production company Tomorrow Studios) who mentioned in a conversation with Variety "[they have] got scripts ready" for the sophomore effort. 
In that same interview, Tomorrow Studios president Becky Clements teased a potential release date for the second season, remarking Season 2 is "a year away" given the ongoing Hollywood actors' strike can be resolved and production can begin:
"Realistically, hopefully, a year away, if we move very quickly, and that is a possibility. Somewhere between a year and 18 months, we could be ready for air."
While that 12-month timetable seems a little unlikely, 18 months feels like it is doable. 
That would mean One Piece Season 2 could be released on Netflix sometime around March 2025. 
One Piece Season 1 is now streaming on Netflix. 
---
Actors
Emily Rudd
Iñaki Godoy
Mackenyu
Klein Felt is a Senior Editor at The Direct. Joining the website back in 2020, he helped jumpstart video game content on The Direct. Klein plays a vital role as a part of the site's content team, demonstrating expertise in all things PlayStation, Marvel, and the greater entertainment industry.