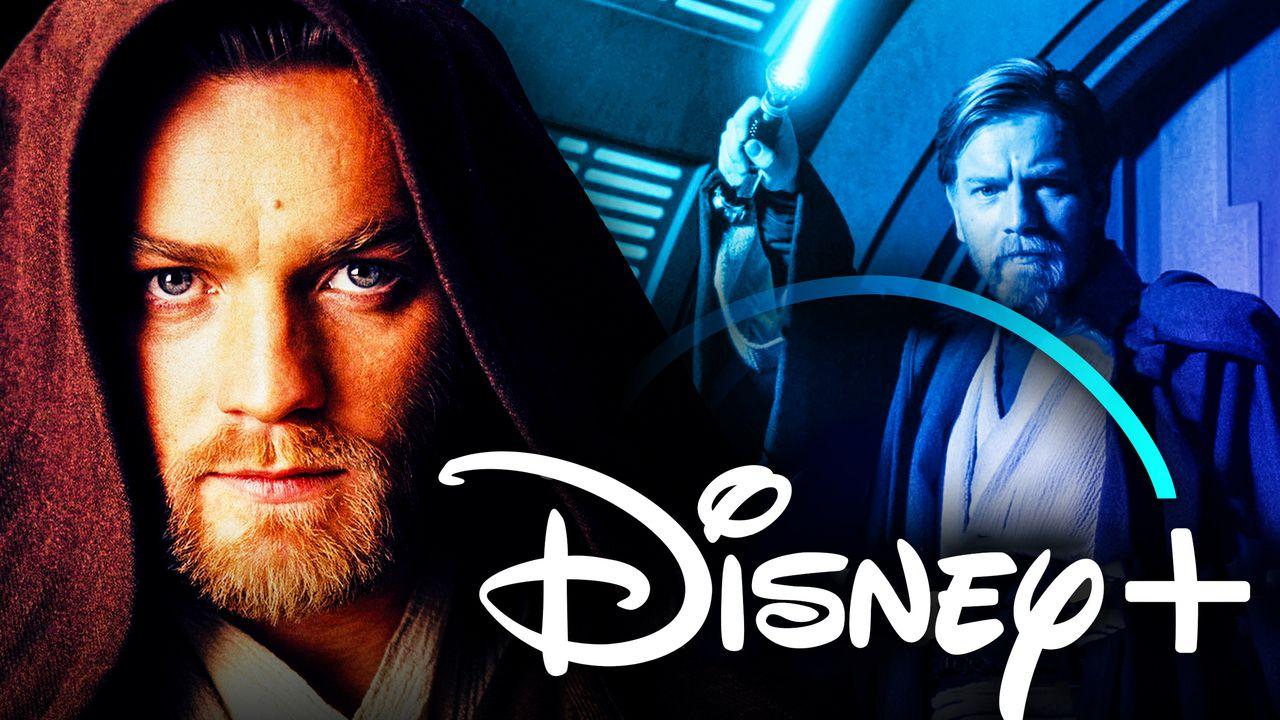 Star Wars fans have been thirsty for new content. 2021 has been a rather dry year, with only Star Wars: Bad Batch and Star Wars: Visions. The upcoming Book of Boba Fett doesn't even arrive until December 29—which is basically next year.
Thankfully, the drought is coming to a close. Not only will Boba Fett be streaming into 2022, but fans can also look forward to Andor, Obi-Wan Kenobi, Bad Batch Season 2, The Mandalorian Season 3, and maybe even Ahsoka.
Next week, on November 12, Disney will be celebrating the two-year anniversary of its streaming service with an event called Disney Plus Day. Alongside new releases of movies, such as Shang-Chi and Jungle Cruise, the company will be showcasing new previews of its upcoming Marvel and Star Wars projects.
It seems that among those, fans will finally have their first look at the most anticipated Star Wars project of 2022: Obi-Wan Kenobi.
The Obi-Wan Trailer is Imminent
According to Star Wars News Net, the first teaser trailer for the long-awaited Obi-Wan Kenobi series will debut on Disney Plus Day next Friday, November 12.
This makes perfect sense given that the series has already wrapped and how it's one of the most anticipated announced upcoming Star Wars projects.
2022, a Good Year To Be an Obi-Wan Kenobi Fan
It's truly insane to see the number of projects that are on the way for fans of everything Star Wars. There's no doubt Disney Plus Day will bring plenty of treats for audiences around the world. But what could they show?
It's almost a certainty that Lucasfilm and Disney will tease the confrontation between Obi-Wan and Anakin. There is simply no bigger hype shot than literally anything associated with that moment. Then there's any mention of Luke Skywalker, which would be hard not to include. Bonus points would go to seeing the Inquisitors in action and in pursuit of Kenobi.
As for all the other projects, fans should expect an Andor teaser of some sort. With the show having finished production before Obi-Wan Kenobi, it would make sense for it to be represented in full force. 
A Bad Batch tease is likely as well, and maybe a slight tease about the direction of The Mandalorian Season 3; the show has only just started production, so they may not have anything to show. Don't be surprised if Ahsoka shows up with some casting news as well. Perhaps confirmation in regards to all the Ezra and Thawn talk?