A big twist was teased for My Adventures With Superman Season 2.
While the freshman series didn't conclude long ago, fans are already hungry for more. However, that shouldn't be surprising given how the finale teased the introduction of General Zod and Brainiac.
While hyping the next batch of episodes, writer Josephine Campbell previously teased how "There's so much stuff in Season 2 that [she] thinks is gonna blow people's minds."
She also made it clear that there will still be new "ups and downs" for Lois Lane and Clark's relationship.
My Adventures With Superman Season 2 Twist Incoming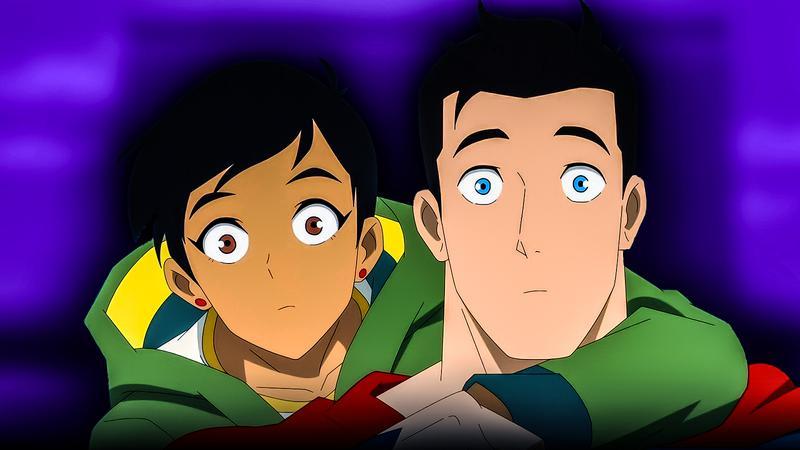 In an interview with Traversing the Stars on YouTube, My Adventures with Superman composers Daniel Futcher and Dominic Lewis teased a big twist on the horizon for Season 2.
When asked what they might be doing differently in Season 2, Futcher noted how "it does take a big musical turn about halfway through" and that there's "a big tonal shift:"
"Obviously, I don't want to spoil anything. It does take a big musical turn about halfway through. The first half of the season's kind of Superman score that we all know, and then it takes a big turn. And then throughout the rest of the season, it's sort of… I don't want to spoil, but that turn, it's sort of then, as the season progresses, we add more of the original Superman stuff, but it is a big tonal shift, for sure."
Lewis added how Futcher is "killing it" and that "people won't be disappointed."
"Yeah, which Danny's… I mean, [Daniel Futcher is] killing it. The stuff sounds so great. And even though it's shifting, people won't be disappointed. It's really good."
Futcher made it clear that despite a shift, "it still packs the same punch, but it's a little different."
What Does Season 2 of Superman Show Have Planned?
Hopefully, thanks to Season 1 of My Adventures With Superman laying the foundation for Clark's story, Season 2 will be able to dive deeper into the character's lore.
With Zod and Brainiac working in tandem with one another and likely being involved with Krypton itself, odds are this upcoming storyline is going to be personal for Clark in a way previously unseen. This could easily account for why the show may change in tone, probably leaning into more serious territory.
Narratively, it would also make sense for this drastic shift in tone to be a notable low point for this version of Superman. Perhaps he gets beaten by his new enemies fairly quickly or nearly loses his friends—maybe Clark learns some terrible truth he never wanted to know.
One could argue that the first season was a fairly light-hearted affair for most of its run. So it's hard to see how a change in tone would be a bad thing.
Needless to say, most fans probably can't wait to see how it all unfolds.
My Adventures With Superman is now streaming on Max.
---
Actors
Alice Lee
Ishmel Sahid
Jack Quaid
Russ Milheim is the Industry Relations Coordinator at The Direct. On top of utilizing his expertise on the many corners of today's entertainment to cover the latest news and theories, he establishes and maintains communication and relations between the outlet and the many studio and talent representatives.