Spider-Man: No Way Home was not just a celebration of two decades of Peter Parker films, but also a transitional picture for Tom Holland's hero. In order to protect the unstable Multiverse, Peter Parker orders Benedict Cumberbatch's Doctor Strange to execute his memory-manipulating spell. Tobey Maguire, Andrew Garfield, and the array of antagonists return to their universes, but it comes with a cost: the world forgets Peter Parker.
Everyone from Zendaya's MJ to Jon Favreau's Happy Hogan sees the Queens native as no more than a stranger. Jacob Batalon's Ned brushes past Peter upon entering the Peter Pan Donut & Pastry Shop rather than greet his best friend with their signature handshake.
This hard reset brings Peter Parker's life back to square one. That means new friends, a new apartment, and most notably a new suit. While those new relationships are ultimately optional, a new theory indicates Peter's new threads might have been out of necessity.
Spider-Man's New Suit's Tragic Origins
Since Doctor Strange's spell, Peter Parker has added seamster to his list of miscellaneous talents.
Spider-Man: No Way Home concludes with Tom Holland's hero leaping out of his new apartment as the camera fixates on some red and blue threads sitting quietly on a sewing machine. From there, Spider-Man skids across snow-covered New York buildings before swinging above Rockefeller Center, giving fans one vibrant money shot of his amazing-inspired new suit.
While many assumed this was Peter's way of saying "new clothes, new me," his fresh costume might be his only option.
Aside from his homemade suit in Spider-Man: Homecoming, all Marvel Cinematic Universe Spidey suits have been designed by Tony Stark or with the genius billionaire playboy philanthropist's technology. With that Stark stamp comes an artificial intelligence interface, whether that be Jarvis, Friday, or Karen.
Those AIs came complete with facial recognition scans. "Welcome home, sir" was usually the first thing Tony heard when he entered an Iron Man suit. This was done to ensure that if Tony's tech ended up in the wrong hands, it would be useless on the surface-level. Homecoming played with that idea, as Peter's first Stark suit was limited in its abilities due to Peter not having access beyond the "training wheels protocol." 
While Peter's black and red suit was his design, it was made with Stark technology. On top of that, its integrated upgrade comes courtesy of the Iron Spider's nano-tech, something specifically created by the late Avenger.
The end of No Way Home makes Peter a stranger to the human world, but that likely also includes the digital as well. That means his comic-inspired closet, which includes everything from his Captain America: Civil War threads to the recent integrated suit, has no recollection of its owner. With no way to identify Peter, these suits became unusable, forcing the Midtown High student to create something new.
Peter Parker's DIY Reliance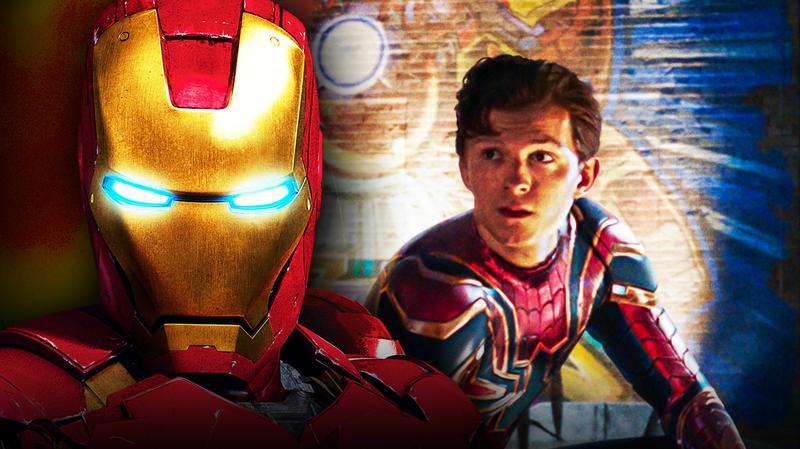 While this idea is nothing more than a theory, it does provide an intriguing launching point for Peter Parker into his next trilogy.
The biggest criticism Tom Holland's take on the web-slinger has faced is that he's nothing more than "Iron Boy Jr." Leading up to No Way Home, Tony Stark indirectly influenced just about every move the young hero makes. On top of that, many complained that Spidey's suits were just Iron Man armor in disguise, considering the reliance on an internal AI system and elaborate upgraded web options.
Not only did No Way Home barely reference Stark, but Spider-Man's future may have no choice but to leave all Iron Man-related aspects in the rear view. It's hard for Peter to move on when he is reminded of his past every time he suits up.
"If you're nothing without the suit, then you shouldn't have it."
Now, more than ever, is Peter's chance to prove that.
The Academy Award-nominated Spider-Man: No Way Home is in theaters now.
---
Release Date
December 17, 2021
Platform
Theaters
MCU Writer, Editor, Podcaster