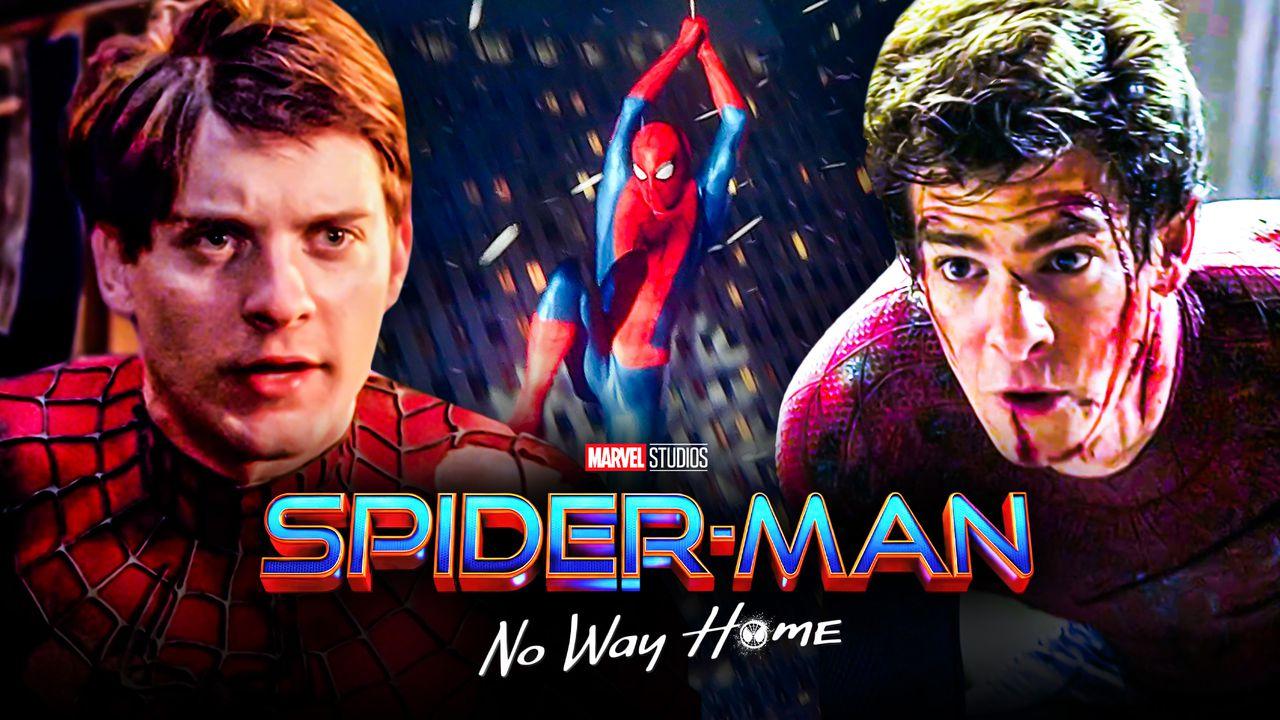 Spider-Man: No Way Home served as the perfect tribute to all things Spider-Man. The MCU threequel featured many exciting returns, but many would agree that the Marvel comeback of Tobey Maguire and Andrew Garfield is at the top of any fans' rankings. Given the pair's inclusion in the Tom Holland-led movie was the subject of rumors and leaks in the months leading to its premiere, seeing it happen on the big screen should serve as a dream come true for many fans. 
No Way Home is filled with memorable moments among the three Spider-Men. From heartwarming banter to thrilling action sequences, the film managed to give the trio their chance to shine in the movie while still pushing Holland's web-slinger into the forefront. 
While the film ended on a heartbreaking note for Holland's Peter Parker, it also offered a fresh start for the Marvel hero. Now, it seems that his rare experience of working with his fellow Spider-Man will be forever etched in his journey, as evidenced by the latest confirmation of the film's script. 
Marvel Reveals Inspiration Behind Tom Holland's New Costume
Spider-Man: No Way Home's official final cut screenplay, via Deadline, confirmed an interesting tidbit about Tom Holland's new Spider-Man costume that was featured in the film's final swing sequence. 
On the final page of the script, it was confirmed that Holland's Peter's new suit was designed to be reminiscent of Tobey Maguire and Andrew Garfield's costumes that were featured in the threequel. 
"Spider-Man flips and rolls across a snowy roof in a BLUE AND RED SUIT (new for him, but reminiscent of suits he's seen before). Spider-Man leaps and--"
Three Generations of Spider-Man 
Many have theorized that Tom Holland's new Spider-Man costume paid tribute to Tobey Maguire and Andrew Garfield's suits during the final swing, and this latest confirmation should put those theories to rest. 
There were only brief glimpses of Peter's new suit in the film while he "flips and rolls across a snowy roof" before soaring over the Rockefeller Christmas tree. It remains to be seen if this was intentional to preserve the mystery of the new suit, or this could be the movie's strategy to slowly tease its overall design. 
It's fitting that Holland's Peter acknowledged his Multiversal brothers in his final costume. Doing so allows the legacy of Maguire and Garfield's respective Spider-Man to live on in the MCU while also serving as a reminder that he is not completely alone despite what the ending suggests. 
At this stage, it is unknown if the three Peter Parkers will once again reunite for another adventure, especially considering the Multiversal ramifications. If it does happen, then the reactions of Maguire and Garfield's respective Peters toward Holland's new MCU suit will be a must-see.
On the flip side, if No Way Home was indeed the last time that fans will see the trio together, then Holland's new suit is a perfect reminder of that memorable experience. 
Spider-Man: No Way Home is now playing in theaters worldwide.