The opening moments of Spider-Man: No Way Home saw the effects of Mysterio pitting the entire world against Peter Parker in his hometown of New York City. The Department of Damage Control took the wall-crawler into custody early in the film, which was quickly dismissed following the counsel of a familiar Marvel face.
Warning: This article contains major SPOILERS for Spider-Man: No Way Home. 
Much to the relief of Peter and Aunt May, Murdock assured them that none of the charges against Spider-Man would stick.
However, Charlie Cox's Matt Murdock aka Daredevil.  then looked to Happy Hogan and offered him some unexpected advice that is likely an early tease for an upcoming Iron Man spin-off show on Disney+ called Armor Wars. 
Daredevil Tells Happy Hogan to Lawyer Up 
"You're gonna want a really good lawyer." 

-Matt Murdock, Spider-Man: No Way Home 
The scene in question from No Way Home opens with longtime Marvel news anchor Patrick Kiernan stating that "federal agents opened an investigation into missing Stark Technology" following the arrest of Spider-Man. The news screen then shows a dated picture of Happy Hogan while Kiernan continues to cover the story in the background. 
After telling Peter Parker that he should instead focus on the "court of public opinion" following the Mysterio fallout, Matt Murdock shifted his focus to the new Stark Tech investigation. 
Murdock advised Happy Hogan that "the Feds are actively investigating that missing technology" and that he's "gonna want a really good lawyer" due to his "loyalties to Mr. Stark and his legacy." 
No One Is Safe in Armor Wars 
The investigation of missing Stark Technology in Spider-Man: No Way Home is likely due to Peter Parker having an abundance of it in his possession when he was taken into custody, such as the Iron Spider armor and the E.D.I.T.H. glasses that were both gifted to him by Tony Stark.
But even now that the web-slinger remains innocent, the Department of Damage Control is taking a deeper dive into who else could be illegally using the technology created by their organization's founder Iron Man. Hopefully, this will only help Spidey's case when they find that the majority of his villains were the ones that have been missing Iron Man's tools and toys. 
There is the chance that Murdock's warning to Happy was a hint that past Spider-Man enemies that misused stolen Iron Man tech will resurface in future Marvel projects. Obviously, the MCU Spider-Man trilogy has seen more than its fair share of Stark weapons and gadgets falling into the wrong hands. 
The biggest examples of this are when Vulture and his crew stole from the DODC in Spider-Man: Homecoming to create weapons to sell on the black market, and when Mysterio's team repurposed the E.D.I.T.H. technology in Far From Home to terrorize the world. Even Doc Ock and Electro repurposed some Stark Tech in Spider-Man: No Way Home when Octavius temporarily took the Stark nanotech from Peter and Electro stole the Stark arc reactor from Happy Hogan's fabricator machine. 
Nevertheless, it's obvious that Stark Tech will remain a hot MCU commodity long after Tony's passing as it still pops up frequently, even in streaming series like WandaVision and Hawkeye. An investigation into who has illegally obtained Stark Technology is more than necessary at this point in the MCU, which is why it will be the main premise of the upcoming Armor Wars show on Disney+. 
Will Happy Hogan Appear in Armor Wars?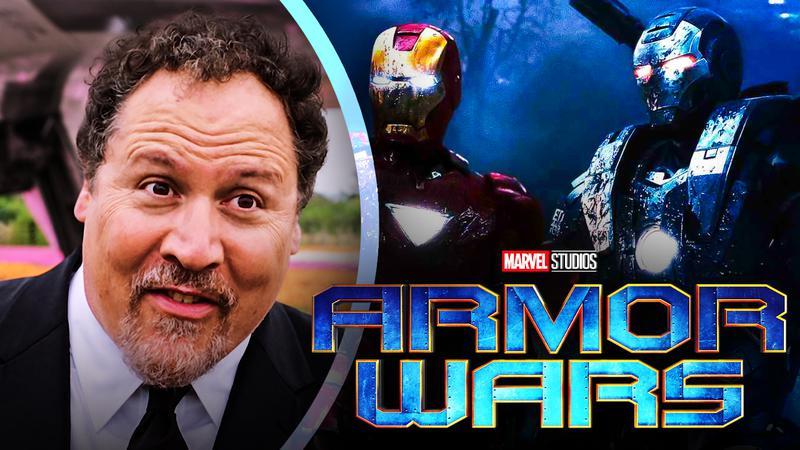 Matt Murdock warning Happy Hogan to lawyer-up is an indication that even Tony Stark's most loyal friends will be under fire in Armor Wars. Happy has always been willing to go to bat for Tony, but now he may have to stand trial for him, too. 
This makes sense considering Happy was in charge of the Avengers' "Moving Day" in Spider-Man: Homecoming that was thwarted by Vulture. Although Peter Parker was able to stop Toomes from stealing anything, it wouldn't be hard to believe that a piece or two of valuable Stark Tech went missing in that messy plane crash on the East coast. 
Depending on how deep this goes, Happy could also be held at least partially responsible for who took over Avengers Tower after it was sold if there were any Iron Man gadgets that were left lying around. It isn't clear which pieces of equipment are missing, but Happy was keeping Tony Stark's Dum-E robot in his kitchen, so even the not-so-smart Android arm may fall under the stolen Stark Tech umbrella. 
This will also position Iron Man's best friend James Rhodes in an even more interesting light as both War Machine and a Lieutenant Colonel for the United States Air Force. Having both been longtime companions to Tony Stark, it seems that will force Happy and Rhodey to face a whole new issue now that he's gone and not all of his tech is being used for good. 
LATEST NEWS
TRENDING