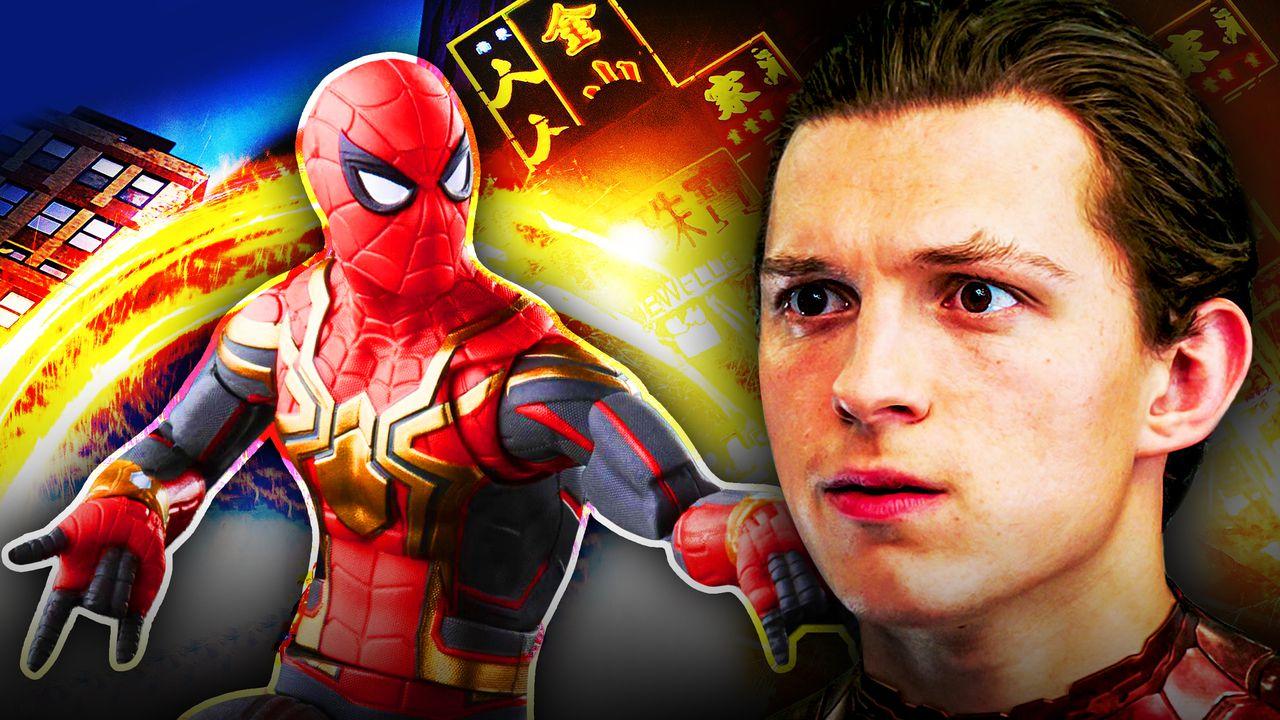 Spider-Man: No Way Home is one of the highly anticipated Marvel movies of 2021 because of the hype surrounding its rumored ensemble cast and its multiverse-based plot. 
Directed by Jon Watts, the threequel will follow Tom Holland's Peter Parker after the game-changing events of Spider-Man: Far From Home where his identity as Spider-Man was revealed to the world.
Alongside Holland's web-slinger, franchise mainstays like Zendaya's MJ, Jacob Batalon's Ned, and Marisa Tomei's Aunt May are all expected to return, but it seems that they will not be the only ones who joining Spidey's next adventure. 
In the past months, No Way Home has been the subject of rumors and speculation online. It was heavily rumored that previous actors from Sam Raimi's Spider-Man trilogy and Marc Webb's The Amazing Spider-Man franchise would return in some capacity, and most of the attention has been given to the upcoming comeback of Tobey Maguire and Andrew Garfield's Spider-Men. 
Marketing for No Way Home has yet to officially begin, but merchandise from the film has been spreading like wildfire. One of the big reveals is the confirmation that Peter will wear at least two new costumes in the film: an Integrated Suit and a Black and Gold Suit. 
It remains to be seen how these costumes will fit the narrative, but new information may have unveiled a key aspect of one of them. 
SPIDER-MAN'S INTEGRATION SUIT EXPLAINED
Reddit user Soundbytes87 uncovered the official description of new Spider-Man: No Way Home merchandise, showcasing details about the updated suit of Tom Holland's Peter Parker in the threequel. 
The description mentioned that Spider-Man will gear up in his "Iron Spider Integration suit to fight evil and defeat villains everywhere." 
This seemingly confirms that the Integration suit is a modified/updated version of the Iron Spider suit from Avengers: Infinity War and Avengers: Endgame. 
SPIDER-MAN'S SUIT COLLECTION IN NO WAY HOME
This latest reveal could indicate that the Iron Spider suit will still be a factor in Spider-Man: No Way Home. In a way, it makes narrative sense that this Spider-suit will return considering that it is one of the powerful weapons in Peter Parker's arsenal. 
Interestingly, No Way Home's official merchandise already teased the idea that the Integration suit is part of another costume. A description of wearable costume merchandise for the film revealed that it is "reversible as seen in the movie," thus hinting that the Iron Spider suit will be interchangeable with the Integration suit. 
There's a strong chance that this feature will be utilized due to the presence of nanotechnology that is imbued in the Iron Spider suit. 
Spider-Man: Far From Home successfully explained why Tom Holland's Peter Parker needed to wear multiple costumes, and the challenge now is for No Way Home to repeat that trick. Given the multiverse-related shenanigans combined with the inclusion of Doctor Strange's magic, many would agree that it will be easy for the threequel to justify why Peter needs different superhero suits. 
Of course, this is on top of the fact that his identity has been revealed to the entire world, meaning Peter will definitely need more than one costume.
Spider-Man: No Way Home is set to premiere in theaters on December 17, 2021.