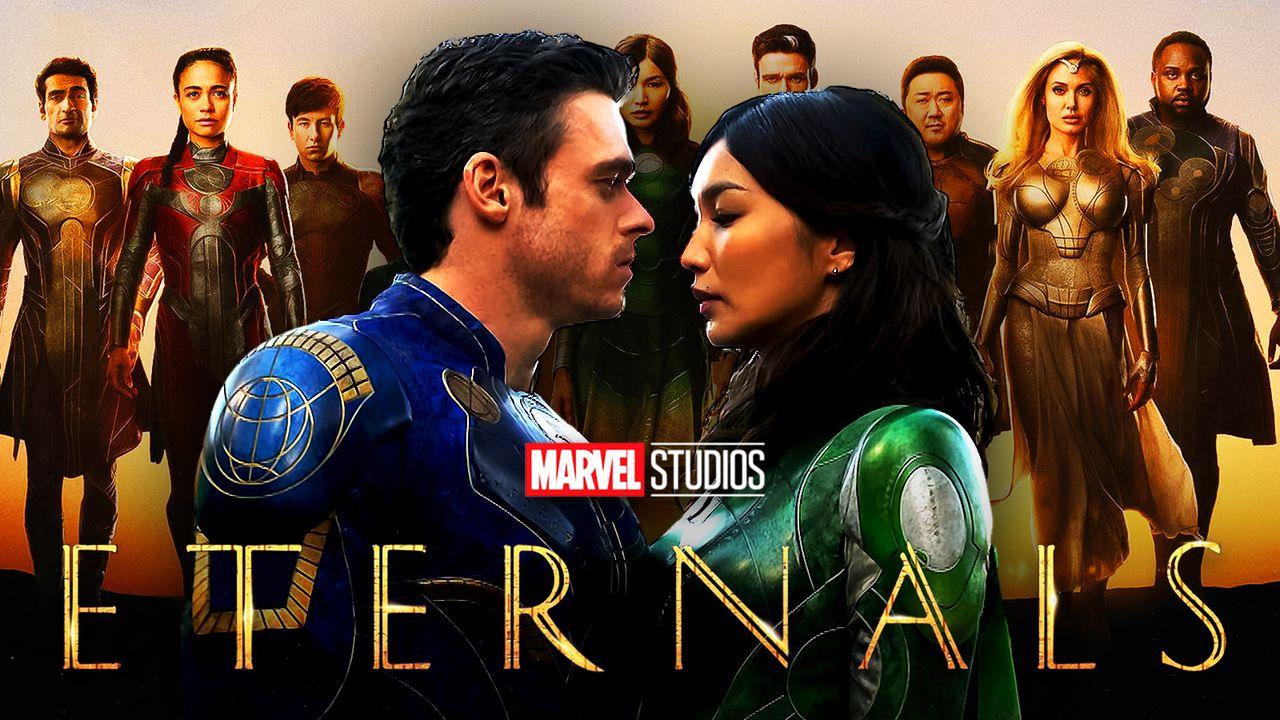 Marvel Studios' Shang-Chi and the Legend of the Ten Rings is now out in the world. Filled with high praises and fantastic box office numbers, it's safe to say that Marvel Studios President Kevin Feige and the rest of the creatives involved with the film are pleased with how the hero's debut into the MCU turned out.
Next on the schedule is Chloé Zhao's Eternals, a film that challenges many that came before it by being one of the most epic stories that the Marvel Universe has ever seen. If the trailer is any indication, it might just succeed in proving that.
Plenty has been teased about the film, such as Kit Harington's Dane Whitman or the many powers of the near god-like race of Eternals. Now, the director has continued the conversation about the film, comparing her story to those of the Greek and Roman gods.
The Eternals and Ancient Elements in the MCU
Talking with Empire, Eternals director Chloé Zhao spoke more about the upcoming Marvel Studios film.
When it came to the risk-taking involved in making the movie, the director said "it's like sailing:"
"It's like sailing... you don't want to take a little journey around the harbour—you want to go out there into uncharted waters to see what you can find."
Zhao then described the film's narrative as "akin to stories of Greek and Roman gods," including elements like "rivalries, jealousies, and frailties:"
"[It is] akin to stories of Greek and Roman gods, who live very human lives with human traits, rivalries, jealousies, and frailties."
The director finished by taking a stab at the straight-forward morality in many superhero films, saying that [she] love[s] the idea of continuing to challenge [it]:"
"I loved the idea of continuing to challenge the straight-forward morality we're used to in the superhero genre," she says.
Even Eternals Get Jealous
Focusing on the similarities to that of the classical gods is a fantastic direction to take and makes perfect sense when put against the Eternals themselves and how the people on Earth see them (at least, back when they were seen).
As with any family, especially one of this size, it's never smooth sailing. After all, the group seems to be split up in the MCU's present timeline, so something had to happen for the entire group to go their separate ways.
The Eternals' rivalry and jealousy isn't the only thing that the group will be contending with. Their ancient enemies, the Deviants, are back on the board as is brand-new villain in Kro—who is potentially being played by none other than Dan Stevens, formerly of Legion fame.
Fans will be able to see it all unfold before their eyes when Eternals releases on November 5 later this year.