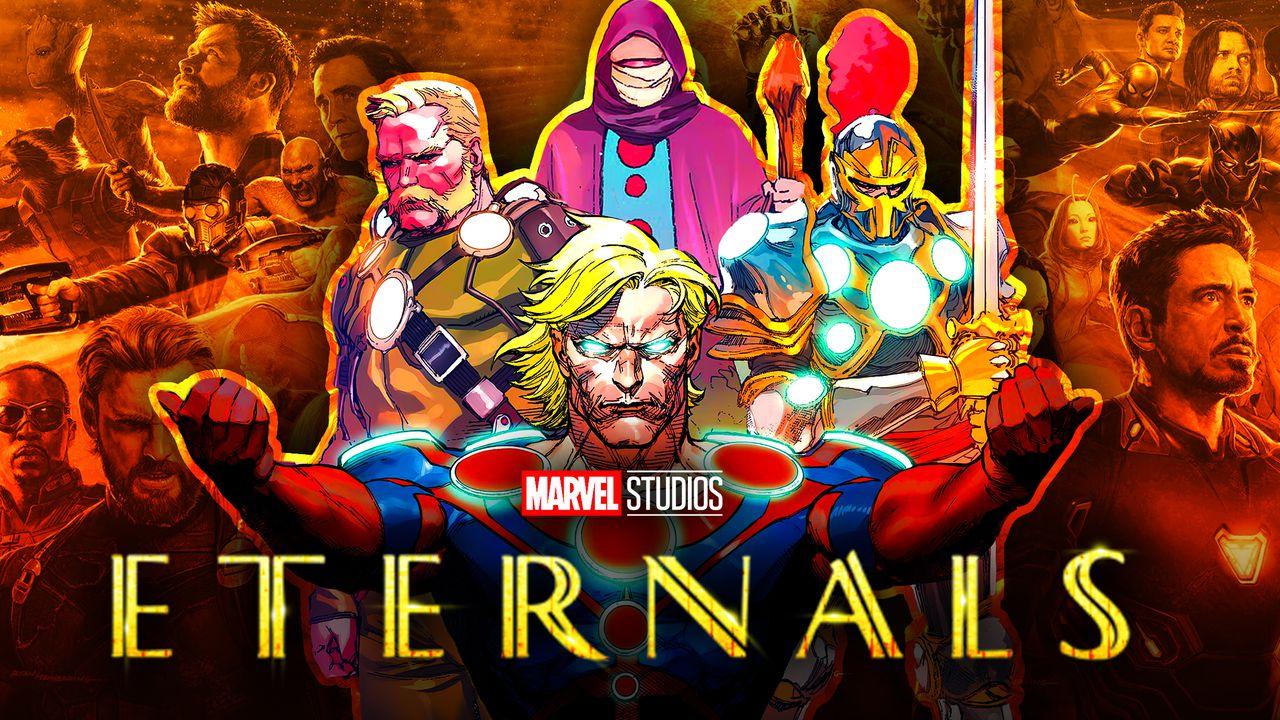 Marvel Studios is just beginning its busiest year yet, in which nearly every week of the year will bring new content in some form. While none of these shows or movies are exactly flying "under the radar," there are a clear few entries that are gaining the majority of headlines due to their sheer magnitude.
One that's had its fair share of press is Eternals, which has been mostly completed for a while both for filming and post-production. Not only will this movie boast an impressive cast in terms of the quantity and quality of its star power, but it will also cover a much larger span of time in its plot than any MCU movie preceding it.
According to the Eternals director, this history will be one of the aspects of the film fans should look forward to most.
ETERNALS EXPANDING THE MCU'S MYTHOLOGY
In a recent interview with Entertainment Tonight, Eternals director Chloé Zhao spoke about what fans can expect to see when her first MCU movie premieres. Expressing how proud she is of the film, Zhao teased that Eternals will be "exploring new mythology" never seen in the franchise's past:
"I think, ya know, [fans can look forward to] getting to know a group of new heroes, fall in love with them, exploring new mythology, and a new ride. So it's going to be good, I'm proud of it."
MARVEL GOING BACK A LONG, LONG TIME AGO
Even though Eternals is largely complete, there have been very few details leaked about what will happen in the MCU's third 2021 theatrical release. Marvel's race of immortals will be tackling their creators and most notable enemies in the Celestials and the Deviants, but there is not much else known.
Rumors from June 2020 pointed to one scene in the movie featuring a Babylonian wedding, although reports have confirmed that Eternals will largely take place after the events of Avengers: Endgame. However, considering these characters are immortal beings, it seems likely that the film will explore multiple eras of human history through its run time.
Reports have also discussed how Eternals will expand on the history of specific characters that already exist within the MCU. This could tie back to Thanos' legacy as an Eternals misfit, but it could also tie into other movies like the Thor or Guardians of the Galaxy franchises as well.
No matter what the specifics turn out to be, this new adventure is sure to have plenty of connections between the MCU's extensive past and its growing future. All will be revealed when Eternals releases in theaters on November 5, 2021.