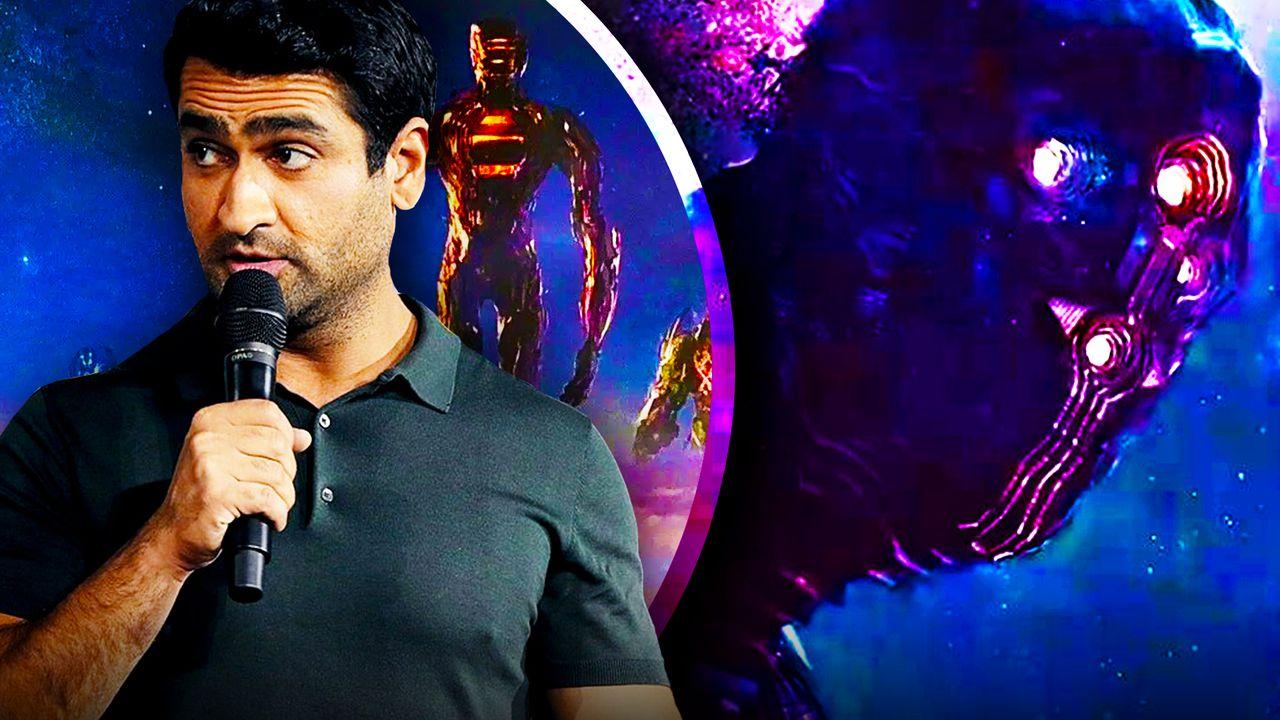 If the success of the MCU has made one thing clear, it's that taking risks can sometimes pay off very well. The record-breaking universe started off as a last ditch attempt to save Marvel from bankruptcy, by making movies based on whatever characters they had left after Fox, Sony, and Universal had scooped up the rights to their major characters.
Since the cinematic world began with Iron Man — a film that was filled with risks in its own right, — producer Kevin Feige has turned the MCU into a global phenomenon by adapting a wide range of Marvel heroes.
Disney and Marvel have managed to grow their brand to a point where pretty much any can be a record-breaking hit. Films like Guardians of the Galaxy took a group of obscure heroes from deep Marvel lore, and now they're a household name. Meanwhile, WandaVision is proving to be a masterful success as it somehow manages to pull off the concept of a superhero sitcom.
All around, the thirteen years have proven one rule above all other, never doubt Marvel President Kevin Feige. Time after time, the producer has managed to find the right talent in cast and crew to bring comics to life and turn them into huge franchises.
This November, Marvel is set to take one of their biggest risks yet with Eternals , a team of immortal beings who have been hidden on Earth for thousands of years. The team have only appeared in a handful of Marvel Comics, and yet the studio decided to give them a chance in their own feature film with an all-star ensemble cast of world-class talent.
The super-star Eternals cast line-up includes Angelina Jolie, Richard Madden, and Salma Hayek , with Kit Harrington also joining the cast in the non-Eternal role of Dane Whitman — better known by comic readers as the Black Knight. Eternals has blockbuster newcomer, Chloé Zhao, at the helm of the legendary ensemble .
Kumail Nanjiani will take the role of Kingo in the film, and the actor has now commented on the pre-production process of the film, including explaining the story behind his original casting.
WHY WAS KUMAIL NANJIANI THE RIGHT CHOICE?
For a relatively new Hollywood director, Zhao has been given the gift of a huge Marvel budget, offering her the ability to cast pretty much whoever she may so desire for her role. In an interview with Vulture , Nanjiani described his initial meeting with Zhao, who said to him "I picked you because I wanted him to be you," a thought process that applied to the entire cast. The actor elaborated on the details of his initial meeting, as he recalls:
"I was like, 'Okay, so how do you see Kingo?' She was like, 'He's you. I picked you because I wanted him to be you.' That's how she picked the entire cast. She wanted everybody to put pieces of themselves into their characters."
The Pakistani-American actor described how much it "looks like the world," as it showcases a cast with actors from hugely varied backgrounds. Nanjiani went on to praise the film's groundbreaking diversity:
"You never see a movie with a cast that looks like the world this much, let alone big superheroes in a Marvel movie."
MARVEL'S NEXT HIT OR THEIR FIRST DUD?
Marvel Studios has clearly started to put an increasingly big push on diversity in recent years. In 2018, Black Panther became the first film in the franchise to star a leading black character surrounded by a predominantly black cast, and succeeded greatly doing so. A year later, despite having had female characters present from the universe's conception, Captain Marvel had the first female lead of the MCU. And this year will see Marvel's first Asian lead in Shang-Chi and the Legend of the Ten Rings .
While most fans only tend to be aware of the front-facing side of the diversity with the main cast, the varied backgrounds of the major crew members can be seen as equally important. This will make Eternals yet another groundbreaking film for the studio, as Chloé Zhao became the first Asian director to take on the world's number one franchise.
What exactly Eternals is about remains very unclear, Feige has confirmed the film will explore these ancient beings over thousands of years. Harrington's human character will also be incorporated, who will likely take up the Black Knight mantle.
The millennium spanning nature of the film with a god-like set of characters makes it difficult for these characters to tie into the larger MCU in any major way. However, both the Black Knight, and Gemma Chan's Sersi have been known to join the Avengers in the past, so it's possible they may come along for future team-ups.
Eternals is set to hit theaters on November 5, 2021.