During San Diego Comic-Con 2019, the Marvel Cinematic Universe's Phase 4 slate was unveiled by Marvel Studios President Kevin Feige. Among the sitcom antics of WandaVision and the wackiness of Thor: Love and Thunder lied a project that could arguably become the hidden gem of Marvel Studios: What If...?.
Set to be Marvel's first dive into the world of animation, What If...? will do as its title suggests: pose the age-old question and turn well-known MCU stories on their heads by changing one (or two, or three) pivotal moments in what fans know as the main MCU timeline. 
Penned by Marvel Studios newcomer A.C. Bradley and directed by storyboard artist Bryan Andrews, What If...? will take new and old Marvel fans alike on unbelievable journeys throughout the MCU's newly-discovered multiverse.
At the helm of every journey is The Watcher, a cosmic being voiced by Jeffrey Wright who watches over these branched realities. As viewers go through unexpected twists and turns with What If...?, The Watcher will be there every step of the way, claiming he "cannot, will not, interfere."
With this being an animated show, some may be dismissive about its importance to the MCU as a whole. However, with stories that will have viewers both laughing and gasping, a wide array of MCU actors returning to reprise their roles, and the promise of another Avengers-style team-up, What If...? is a spectacle fans can't afford to miss. 
EXPLORING THE MCU'S MULTIVERSE SAGA
The Infinity Saga has come to a close, and Marvel Studios' next saga is beginning. Arguably, this next saga will be one focused on the multiverse.
Disney+'s WandaVision and Loki both helped open the door to this concept, and it will continue to impact several future MCU projects. After all, Benedict Cumberbatch's Doctor Strange will be dealing with a "multiverse of madness" in his 2022 sequel.
Nonetheless, What If...? is heavily continuing this trend. In the show's "Exclusive First Look," The Watcher deems the dominions he watches over as "prism[s] of endless possibility."
The first third of What If...? knocks this concept out of the park (and also will knock viewers off their feet and/or couch). Beyond what has been shown in promotional materials, there are plenty of surprising faces and facets to keep audiences questioning what could possibly pop up next.
And with Loki confirming that the multiverse is in fact alive within the MCU, there's little to no doubt that the events transpiring in What If...? are real within the main MCU timeline. This is not to mention recent rumors of Hayley Atwell's Captain Carter taking the jump from animation to live-action in Multiverse of Madness next year as well.
Speaking of Atwell, she's not the only one jumping back into the MCU realm.
MCU STARS SHINE ONCE AGAIN
San Diego Comic-Con 2019 brought the news of What If...? full force by confirming over 20 actors and actresses who would be returning to voice their MCU roles. Two years later, over 50 have been set to return to the now-animated Marvel Cinematic Universe.
From Tom Hiddleston to Benedict Cumberbatch, to Samuel L. Jackson and Karen Gillan, there is no shortage of Marvel Studios stardom in these animated adventures, making viewers feel as at home with the show as any other live-action MCU property.
For most of these actors and actresses, they will be portraying completely different sides to their MCU characters. Hayley Atwell's Peggy Carter is playing captain this time around, and the late Chadwick Boseman's T'Challa is exploring the stars rather than the technological world of Wakanda.
This gives some of these long-time MCU veterans a chance to explore uncharted territories with their characters, breathing new life into them with their voices. 
The first batch of episodes proves that the voice talent is having as fun of a time as anyone would in this situation, guaranteeing to spread the infectiousness to audiences worldwide. 
GUARDIANS OF THE MULTIVERSE...ASSEMBLE
As is per MCU tradition at this point, heroes are always bound to form together when spread across interconnected stories; it's that concept that has made Marvel Studios as successful and innovative as it is today. What If...? isn't breaking that tradition.
Months before What If...? premiered, artwork leaked of the supposed Guardians of the Multiverse that would be assembling in this show. Included in this roster appeared to be a worn-down Natasha Romanoff, a Thanos-esque Gamora, and Killmonger, among others.
Right off the bat, fans are introduced to a couple of these heroes with the promise of many more to come. As for how or why they will need to assemble, that remains unknown. But the concept of the multiverse's doors breaking wide open in the season finale of Disney+'s Loki may have something to do with it.
Just as the original six Avengers gathered to protect their world in 2012, these multiversal heroes might do the same to save their respective worlds/timelines.
Either way, fans are in for a visual goodie bag as characters who would have otherwise never crossed paths in the mainstream MCU timeline have the opportunity to do so in What If...?.
A SOMBER GOODBYE TO CHADWICK BOSEMAN'S T'CHALLA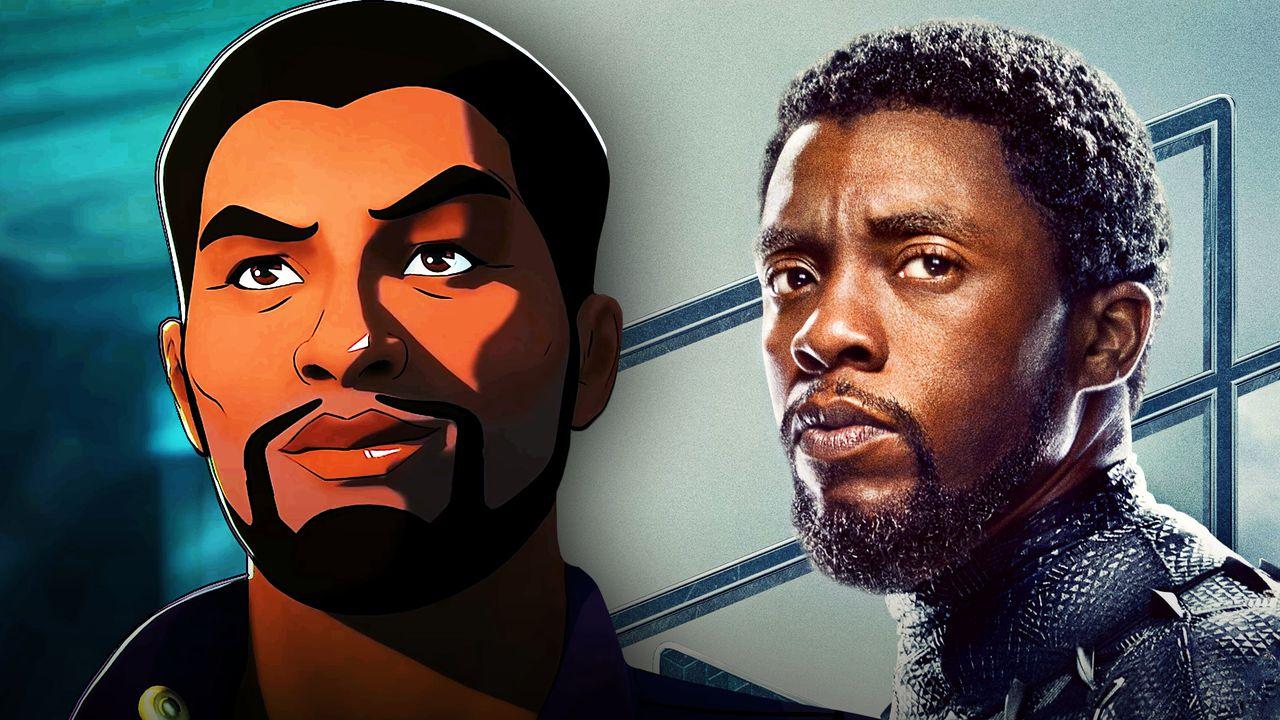 Of course, part of what makes What If...? special is that it will be the late Chadwick Boseman's last project with Marvel Studios as King T'Challa, aka the Black Panther.
Chadwick passed away in August 2020 but had recorded his lines for What If...? beforehand. As such, audiences will be able to witness and hear Chadwick pour his heart into a character that he undoubtedly held dear. 
Chadwick's shining role during the beginning of What If...? as T'Challa-turned-Star-Lord is one for the books; many of those who worked on What If...? have praised the performer specifically for how he took on the new endeavor as T'Challa as well.
From what viewers will see of the character and hear of Boseman in What If..?, it's no question that this will be one of two bittersweet goodbyes to the iconic character, as 2022's Black Panther: Wakanda Forever is set to do the same.
Luckily, this project and every other Boseman has taken part in will be forever enjoyed by viewers and fans alike.
WHAT IF(...?) THIS IS MARVEL'S GAME-CHANGER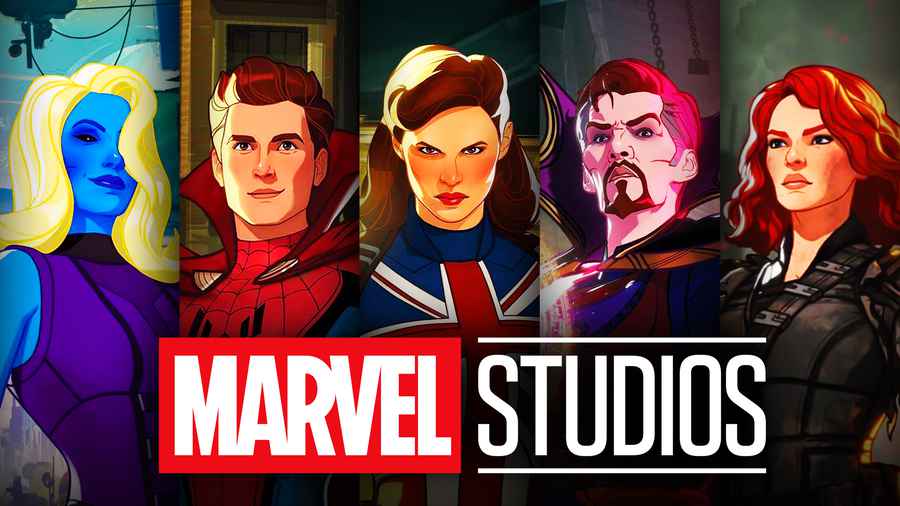 Fans who think What If...? won't matter to the MCU are wrong. Marvel Studios knows what it's doing, and an ambitious project such as this holds its ground in the franchise's grander scheme of storytelling.
And if that's not enough, head writer A.C. Bradley herself confirmed that What If...? is meticulously set after Loki for a reason and that it is canon to the wider MCU.
The matter is, the medium of a story does not define its importance. Most likely, What If...? is animated to tell tales that otherwise wouldn't be possible, either physically or financially, in live-action. 
The show's exploration of the multiverse, stellar talent, and promise of a heroic gathering of epic proportions make it a must-see for any casual or die-hard MCU fan.
One thing's for sure: this is only the start of the MCU's multiverse shenanigans. 
What If...? begins streaming exclusively on Disney+ on Wednesday, August 11, 2021. 
---
Pamela Gores is the Managing Editor of Copy and a writer at The Direct, where she's held these roles for over three years. A diehard MCU fan since 2012's The Avengers, she harbors an extensive appreciation for all things relating to Natasha Romanoff. Pamela serves as the main point of contact for all matters relating to editing and publishing at The Direct, maintains the staff's Writing and Publishing Guide, and helps implement all the latest copy rules, whether in-house or according to AP Style.