If Marvel's WandaVision, The Falcon and the Winter Soldier, and Loki on Disney+ weren't enough for 2021, Marvel Studios is changing it up yet again with a brand-new series titled What If...?
As Marvel Studios' first animated series, What If...? explores the MCU stories fans know but if certain details had been changed from Black Panther's Killmonger saving Tony Stark in the original Iron Man to Peggy Carter taking the super-soldier serum instead of Steve Rogers. 
While the premise is rich with storytelling potential, What If...? looks to bear more relevance to the greater MCU than fans originally thought following the multiversal implications of Loki.
In addition, a huge number of MCU stars returned to voice their characters for the series, and it's a lot more than fans originally thought!
54 MARVEL ACTORS REPRISED THEIR ROLES FOR WHAT IF...?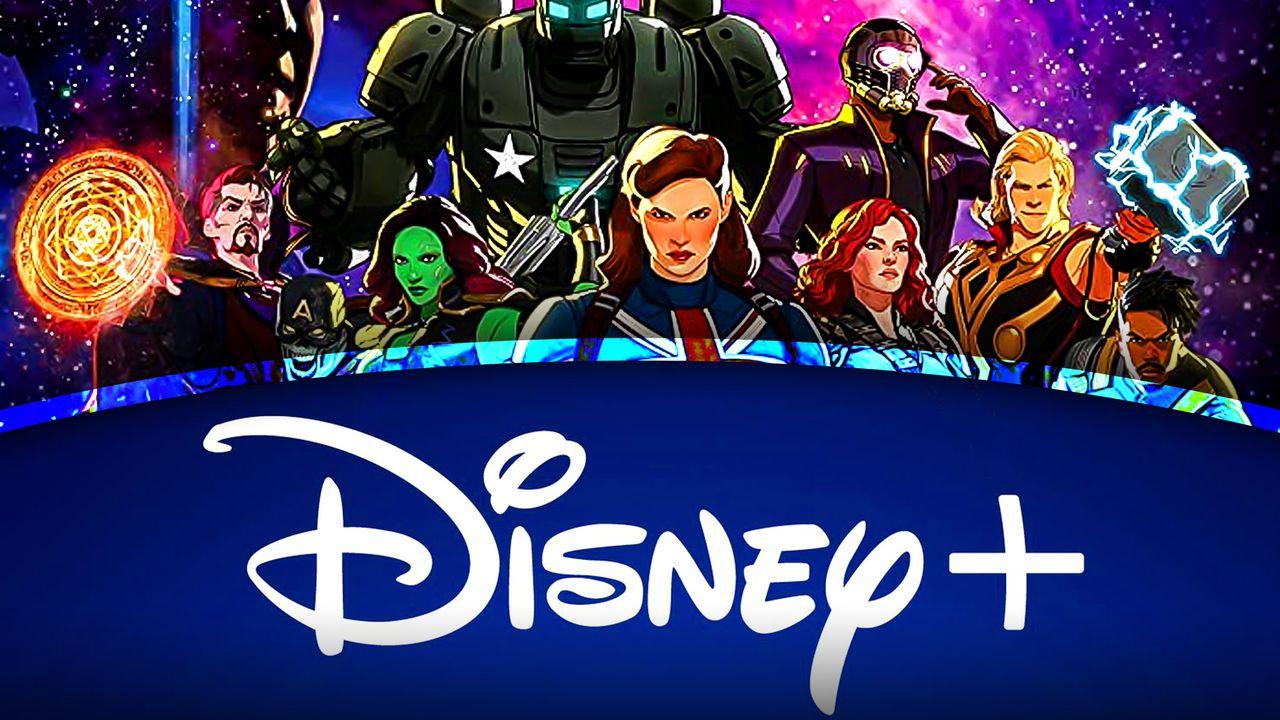 According to Marvel Studios, a whopping 54 Marvel stars reprised their roles for the What If...? Disney+ animated series more than doubling the original 25 confirmed actors previously confirmed at 2019's San Diego Comic-Con.
The updated list is as follows:
Andy Serkis
Angela Bassett
Benedict Cumberbatch
Benedict Wong
Benicio Del Toro
Bradley Whitford
Carrie Coon
Chadwick Boseman
Chris Hemsworth
Chris Sullivan
Clancy Brown
Clark Gregg
Cobie Smulders
Danai Gurira
David Dastmalchian
Djimon Hounsou
Dominic Cooper
Don Cheadle
Emily VanCamp
Evangeline Lilly
Frank Grillo
Georges St-Pierre
Hayley Atwell
Jaimie Alexander
Jeff Goldblum
Jeremy Renner
John Kani
Jon Favreau
Josh Brolin
Karen Gillan
Kat Dennings
Kurt Russell
Leslie Bibb
Mark Ruffalo
Michael B. Jordan
Michael Douglas
Michael Rooker
Natalie Portman
Neal McDonough
Ophelia Lovibond
Paul Bettany
Paul Rudd
Rachel House
Rachel McAdams
Samuel L. Jackson
Sean Gunn
Sebastian Stan
Seth Green
Stanley Tucci
Taika Waititi
Tilda Swinton
Toby Jones
Tom Hiddleston
Tom Vaughan-Lawlor
Even though a majority of the MCU roster has returned to voice their characters for the series, the same can't be said for everyone.
In addition to Robert Downey Jr., Chris Evans, and Brie Larson having their character's voices provided by other voice actors, Peter Parker's Tom Holland and Natasha Romanoff's Scarlett Johansson have joined the ranks of those sitting this series out. 
Also, while previous reports claimed voice actors would be used for Benicio Del Toro and Benedict Cumberbatch as The Collector and Doctor Strange respectively, Marvel Studios now credits Del Toro and Cumberbatch for their performances confirming that they did, in fact, return for the series. 
AVENGERS ASSEMBLE (ALONG WITH EVERYONE ELSE)
Having 50+ actors, many of which who are household names, reprising their roles for a single project is a tremendous feat and lends credence to What If...? having a major impact on the MCU going forward.
New confirmed actors such as Vision's Paul Bettany and the Wasp's Evangeline Lilly are interesting since Bettany recently appeared in WandaVision and Lilly is set to star in 2023's Ant-Man and the Wasp: Quantumania which recently begin filming. 
In addition, Marvel fans are sure to appreciate Happy Hogan and Iron Man director Jon Favreau at the mic along with Andy Serkis as Ulysses Klau and Clark Gregg as Agent Phil Coulson. 
Now the absence of Chris Evans and Robert Downey Jr. isn't all that surprising considering what it would cost to bring them back and the nature of their contracts, but the most glaring omissions are that of Brie Larson and Scarlett Johansson.
Brie Larson is set to star in 2022's The Marvels, a sequel to her 2019's Captain Marvel film. It's possible that scheduling conflicts or perhaps the nature of her contract is responsible but nothing has been confirmed. 
Like Chris Evans and Robert Downey Jr., Scarlett Johansson's absence would've been chalked up her time in the MCU having concluded now that Black Widow has been released.
However, her decision to sue Disney over the terms of Black Widow's release has muddied the waters and may lead to additional speculation behind her nonparticipation.
Lastly, much like the lack of a trailer for Spider-Man: No Way Home, Spidey's Tom Holland's MIA status may seem surprising.
However, it's important to note that Disney shares the character with Sony Pictures making appearances by Holland and web-slinger a truly tangled web. Plus, like Brie Larson, scheduling conflicts and contract terms may have prevented the possibility altogether.
What If...? begins streaming on Disney+ on August 11, 2021.
---
Savannah Sanders joined The Direct as a writer in 2020. In addition to writing for The Direct's Star Wars, Marvel, and DC teams, Savannah specializes in the relationship between Disney's blockbuster franchises and the Disney Parks.
LATEST NEWS
TRENDING