X-Men Funko Pops! inspired by the MCU's versions of the famous mutants were officially revealed. 
As Marvel Studios prepares for live-action X-Men in the MCU, X-Men '97, a continuation of X-Men: The Animated Series and the studio's first X-Men project, is coming to Disney+.
Merchandise has shown LEGO Minifigures of its cast and Wolverine's signature claws, and now, fans are getting a glimpse at X-Men Funko Pops! from the MCU brand. 
First MCU X-Men Funko Pops Revealed
The first Funko Pops! based on Marvel Studios' upcoming X-Men '97 animated series were unveiled.
While X-Men Funko Pops! based on the comics and Fox movies have been released before, this is the first time that Marvel Studios-branded Mutants are receiving their own Funkos.
Four individual figures were revealed online and, as previous merch and collectibles have shown, X-Men '97 is keeping with the style and design of the original animated series.
The first Funko Pop! figure is of Scott Summers or Cyclops.
Cyclops' signature eyewear which controls his abilities is particularly notable, and fans of the original animated series will recognize his blue and yellow suit.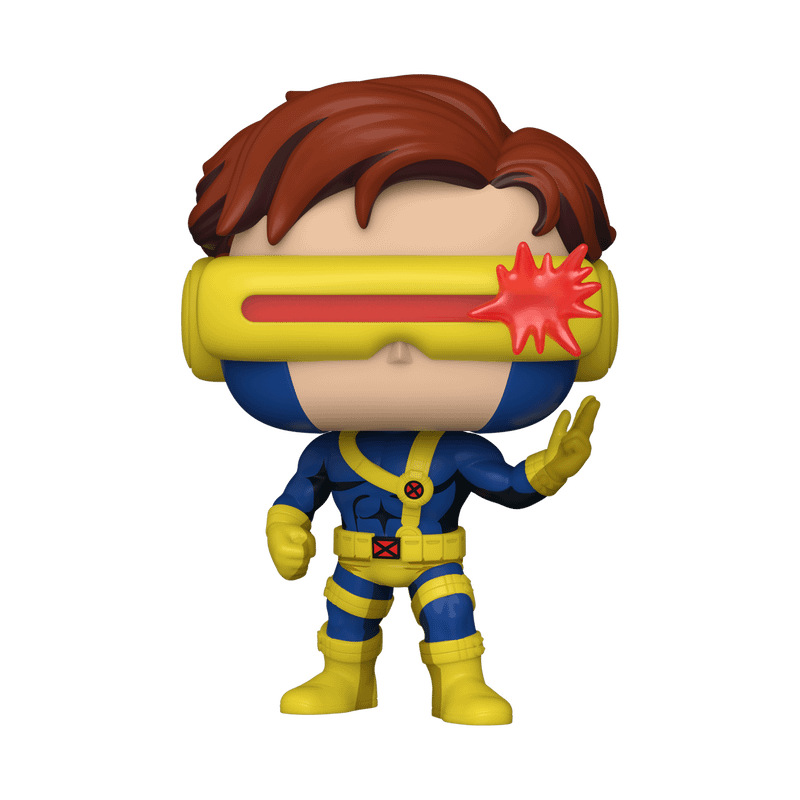 The next is a Funko Pop! of the charismatic, card-wielding Gambit. 
In addition to holding a handful of cards, this Gambit Funko is also wielding his bō staff.
Among this batch of Funkos is the X-Men's classic adversary, Magneto. 
This particular figure comes with a stand to show him levitating in mid-air.
The last figure of the bunch is that of Bishop who was a reoccurring presence in X-Men: The Animated Series.
Just like Cyclops, he's depicted here wearing the same blue and yellow suit from the original show. 
The Beginning of MCU X-Men Merch
While Disney+'s X-Men '97 is intended to be a revival of the '90s animated series, that doesn't mean Marvel Studios isn't making this show its own.
Beau DeMayo, the show's head writer, posted online that "Storm and CYLCOPS are the main characters..." of X-Men '97, a departure from The Animated Series that mainly focused on the whole team. 
This definitely makes the Cyclops Funko Pop! worth paying attention to and surely means Storm's collectible is on the way, as well as Funko Pops! for the show's roster of confirmed characters.
When to expect X-Men '97 itself is another question as the series appears to have been delayed. 
While the show is currently slated for Fall 2023, Marvel Studios has not revealed an actual release date, and a past update suggested it may debut in 2024. 
X-Men '97's release date on Disney+ has yet to be announced.