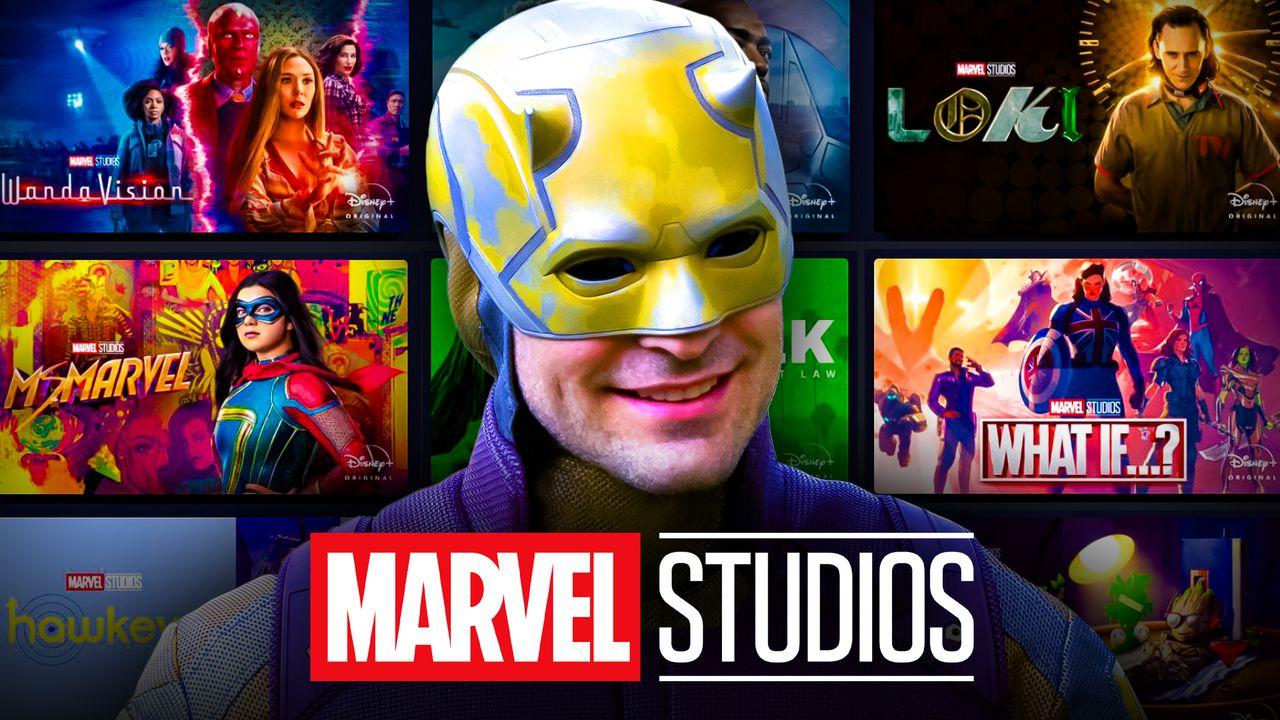 Marvel Studios just made history by hiring its first-ever showrunner for one of its upcoming Disney+ projects in the MCU.
Last month, it was revealed that Marvel Studios fired the writers of Daredevil: Born Again and looked to rehaul the series. But, that wasn't the only big adjustment being made, as the company was set to change its entire approach to television.
Untraditionally, Marvel Studios usually hired head writers for its Disney+ shows rather than showrunners. This changed the standard hierarchy, basically allowing for more cooks in the kitchen and placing the series writer a little lower on the totem pole.
Now, the studio will be embracing the more traditional concept of using a proper showrunner. This means that one person will be given far more control over any given project, leading to a more cohesive final project, at least, in theory.
Daredevil: Born Again Now Has a Showrunner
A new report from The Hollywood Reporter revealed that Marvel Studios just tapped its first-ever showrunner for one of its projects, Daredevil: Born Again.
The upcoming series, starring Charlie Cox and Vincent D'Onofrio, will see Dario Scardapane join the rebooted Disney+ series as its showrunner.
Scardpane has worked on projects like Tom Clancy's Jack Ryan and Netflix's The Punisher as a producer. Their only previous work as creator/showrunner is the 2009 series Trauma, which lasted one season.
This monumental move comes on the heels of Marvel Studios announcing big changes in how it runs its television shows. The company used to run them like movies, but now, the aim is to embrace the traditional TV concepts of using showrunners, pilots, and series bibles in order to fully realize each streaming project.
Additionally, Marvel will look to move away from the Limited Series approach (meaning shows with only one season such as WandaVision), instead opting to greenlight more multi-season affairs.
Marvel Studios Finally Makes Changes
It only took over a dozen shows (including some yet to be released) for Marvel Studios to make these much-needed drastic changes, but as the saying goes -better late than never.
Fans and critics have long been begging Marvel to change how it approaches its streaming shows, as the final results have been mixed, to say the least. For instance, many feel that the recent Secret Invasion project is one of Marvel's worst to date.
While it's unfortunate that Daredevil: Born Again is going through so much trouble in its production, hopefully, the final product will be worth the wait.
It's also important to note that audiences still have a handful of Disney+ shows to go through before getting to see any of these new changes in action. Projects like Echo, Agatha: Darkhold Diaries, and Ironheart were all basically complete by the time Marvel Studios started adjusting its process.
While the recent strikes have been rough for the industry as a whole, one silver lining is that it might have given Marvel Studios the time it needed in order to get its house in order—or at least, fans can only hope.
---
Daredevil does not currently have an updated release window, but fans should expect it to land at some point in 2025.
---
Russ Milheim is the Industry Relations Coordinator at The Direct. On top of utilizing his expertise on the many corners of today's entertainment to cover the latest news and theories, he establishes and maintains communication and relations between the outlet and the many studio and talent representatives.