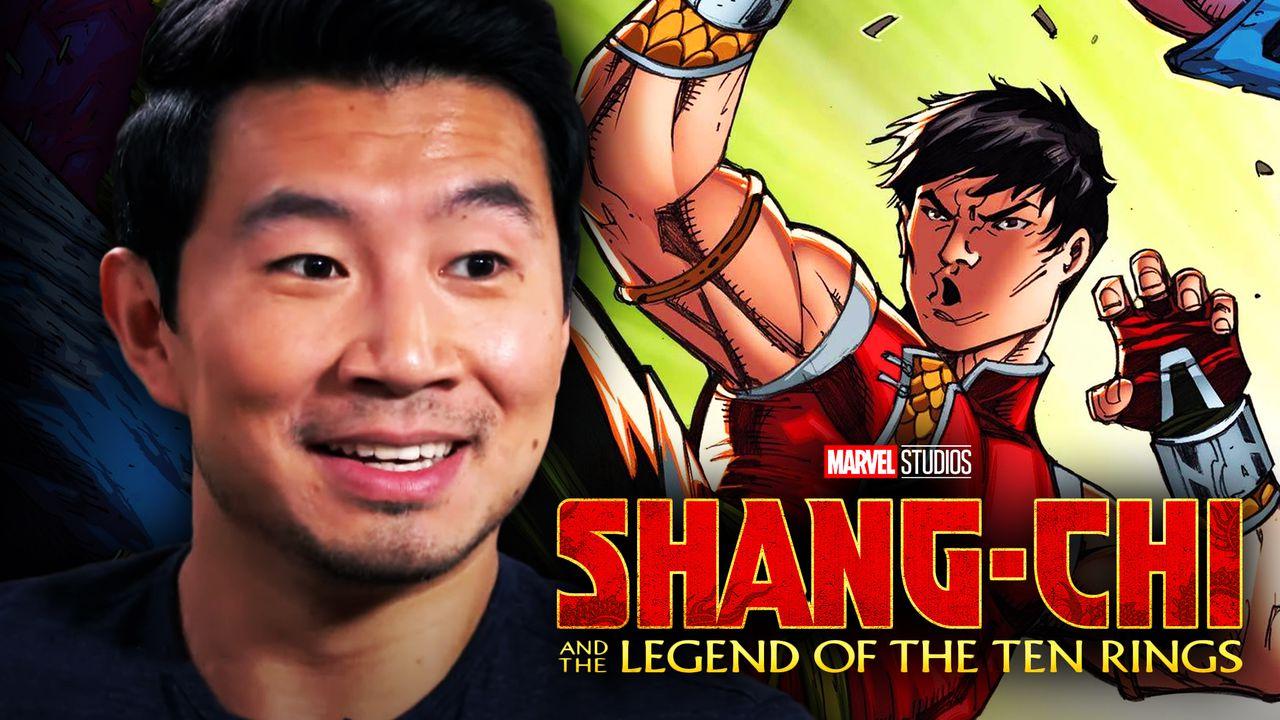 Shang-Chi and the Legend of the Ten Rings recently celebrated a milestone, with the production now having officially wrapped filming. 
A few set photos and videos emerged from the production whilst it was still going, including one of an Asian village set with a large temple. Other videos teased action sequences in the film, which appeared to feature a runaway bus speeding down busy streets. 
Few details about the film's plot or characters have been officially released, though rumors could indicate what's to come. One rumor suggests that the sanctums introduced in Doctor Strange will play a part in containing the villainous Fin Fang Foom. Another rumor centered on Michelle Yeoh's character, who was said to be joined by a village elder named Huang Bo.
With Shang-Chi's filming now complete, star Simu Liu has now taken to social media to celebrate the film's cast and hint at the film's overall tone...
NEWS
Found by Twitter user @lol_ken_lol, Simu Liu shared a social media post to celebrate Shang-Chi and the Legend of the Ten Rings. The actor voiced his excitement for the project, noting that the film is "quite funny."
That's a wrap on SHANG CHI AND THE LEGEND OF THE TEN RINGS!!!!!!!

Nine months from now, we will break records and make history as the first superhero movie to feature an ALL-ASIAN cast that kicks so much ass it's not even funny. Well - that's a lie, actually, it's quite funny too.

For all of us who have hated the colour of our skin, or been made to feel less than because of it; NO MORE. This is OUR movie, and it will be IMPOSSIBLE for Hollywood to ignore us after this.

I'll see you then. But probably sooner actually because I'm always on here lollll.

LET'S F--KING GO.
The post in-question was shared to a Facebook group that Simu Liu frequents. 
The post was also accompanied by an image of Liu, celebrating with other cast and crew members at a presumed wrap party.
WHAT THIS MEANS
Simu Liu teases that Shang-Chi and the Legend of the Ten Rings will feature quite a bit of humor in trademark Marvel Studios fashion. This should come as no surprise considering its comedic cast, which features comedians Ronny Chieng and Awkwafina. Both have proven their comedic prowess previously, both having appeared in Crazy Rich Asians and respective comedic specials and television series. Therefore, fans can expect plenty of laughs when they watch the film.
Liu also makes note that Shang-Chi will be the first superhero to have an all-Asian cast and will "make history" in the process. The film's existence will almost certainly send similar ripples to Black Panther and Crazy Rich Asians. The former set a trend for greater Black and African-American representation in the superhero genre and Hollywood as whole and the latter promoted greater Asian representation in romantic-comedies and the wider Western film industry.
Shang-Chi is incredibly likely to have a similar impact, proving that it is possible to make big blockbusters centered around predominantly Asian characters. It will also allow young children of Asian descent to see themselves in a hero on the big screen.
Shang-Chi and the Legend of the Ten Rings will make history when it releases in theaters on July 9, 2021.