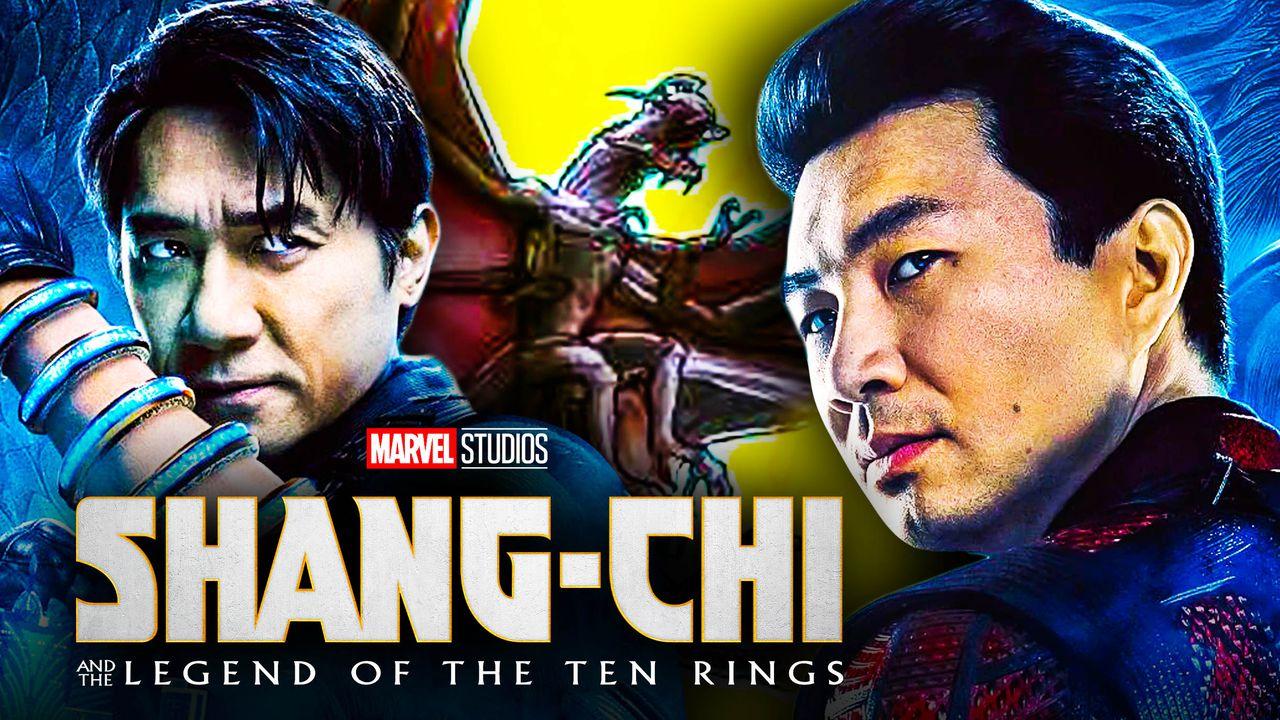 It's been a crazy year for MCU fans.
It all started out with WandaVision, Marvel's first Disney+ outing for its cinematic universe, and the first time both Scarlet Witch and Vision received the spotlight. Then, it was Sam Wilson and Bucky Barnes' time to shine in Falcon and the Winter Soldier, followed by Loki's timeline hopping adventures coming in hot after that—one which advanced the universe forward in ways audiences didn't expect.
Black Widow was next, a project that was Marvel's first hybrid Theater/Disney+ release and gave the stage to Scarlet Johansson's Natasha Romanoff for the first time. The film landed with positive reactions but left some controversy behind the scenes in its wake.
Now, it's time for Shang-Chi to shine. The film will focus on introducing Simu Liu's titular character to the world and features both the Mandarin and the Ten Rings—two things that have haunted the MCU since its first film back in Iron Man.
One of the surprise elements of the film that made it into the project's marketing is the white and red dragon who can be seen swimming with Sim Liu's Shang-Chi. Fans have been wondering what its role in the film may be as there isn't much to go by when it comes to the source material.
That same dragon not only features in a brand-new IMAX poster released by Marvel, but it also brings with it yet another intriguing mystery.
ANOTHER MYSTERY DRAGON IN SHANG-CHI
Marvel Studios released a brand-new IMAX poster for Shang-Chi, seen above, featuring Sim Liu's Shang-Chi, Awkwafina's Katy, Tony Chiu-Wai Leung's Wenwu, Florin Munteanu's Razor fist, and Meng'er Zhang. 
Alongside that cast of characters is The Great Protector, the white and red Dragon seen throughout the film's trailers:
The Great Protector features a design that resembles a classic Lung Dragon, or that of the mythological Chinese dragons, ones usually depicted without any traditional wings. 
But when it comes to wings, a mystery silhouette on the right side of this new IMAX poster seems to show off another dragon, this time with bigger wings:
The silhouette seems to be that of another dragon but not one that belongs to another traditional Chinese Lung Dragon. This one has larger wings and some sort of tendrils trailing alongside its main tail.
WHO IS THIS MYSTERY DRAGON?
The first guess many will likely lean toward would be Fin Fang Foom, a dragon who has been rumored to appear in the MCU for quite some time. In the comics, Foom is actually a shape-shifting alien called a Makluan, one who landed in ancient China back before the 8th century.
Sadly, not only did Shang-Chi actor Simu Liu deny the character's involvement, the famous dragon generally has a distinct appearance, one which doesn't quite match up with the mystery silhouette.
A good second guess, one which would excite MCU fans across the board, would be Shou-Lao, the dragon that gave Danny Rand's Iron Fist his powers. This could be the first step toward bringing a new adaptation of the character into the fold. 
Oddly enough, there aren't too many other really important dragon characters in the source material. There's always the chance the mystery dragon holds no notable importance. But it did make it on the poster, so one would think it's important in some way; hopefully more so than that BMW that snuck its way on the last one.
Shang-Chi and the Legend of the Ten Rings debuts in theaters on September 3, 2021. 
---