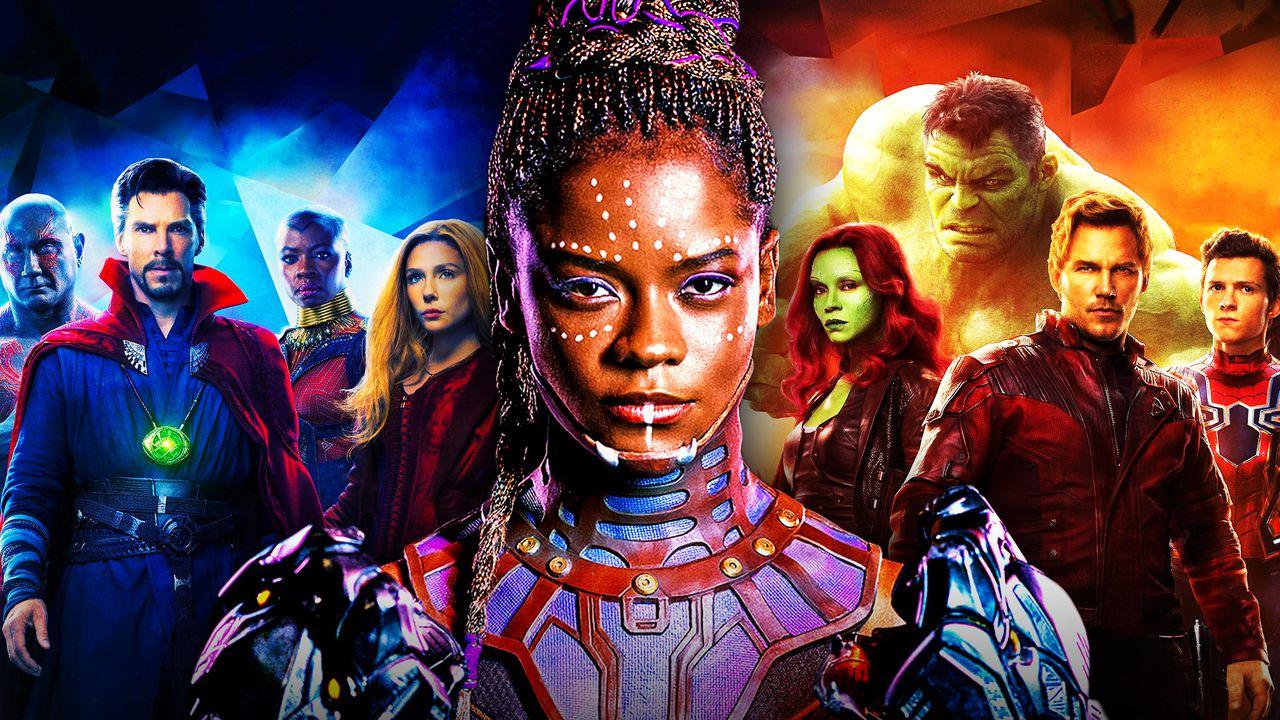 Black Panther: Wakanda Forever has gone through the wringer. The unfortunate passing of star Chadwick Boseman pivoted director Ryan Coogler's drafted script for the sequel into a narrative that would retire the leading character of King T'Challa. Regardless of the obstacles, Coogler reshaped the narrative in a way that "feels spiritually and emotionally correct" for his ensemble.
Even with the script issues resolved, the sequel's woes continued past pre-production. Leading woman and rumored heir to the throne Letitia Wright stirred controversy when she liked tweets suggesting Marvel "cancel Black Panther 2 immediately" and recast her role of Shuri.
This controversial behavior apparently came to set as well. Reports circulated that Wright allegedly espoused her opposition to the COVID-19 vaccine during filming in Atlanta, GA, which the actress has since stated were "completely untrue." 
These reports came in the midst of Wright's hiatus from filming this past fall, as she returned home to London to recover from an injury suffered on Black Panther 2's MIT set. With Wright unable to return to set due to overseas restrictions on unvaccinated travelers, Marvel Studios put Black Panther 2 on an indefinite filming delay once all scenes without Wright were completed. During this delay, rumors surfaced that Marvel had "changed the ending [of Black Panther: Wakanda Forever] because of Wright." 
Regardless of past issues, Wright has returned to set, and any bad blood between the actress and the studio appears to be water under the bridge.
Marvel and Letitia Wright Resolve Issues
All is well in Wakanda once again.
According to The Hollywood Reporter, Black Panther: Wakanda Forever star Letitia Wright has "resolved" issues that previously prevented her from traveling to the United States. As of 2021, the CDC mandates that all non-immigrant, non-citizen air travelers to the U.S. be fully vaccinated and provide proof of their vaccination status before boarding a plane. Wright, a British citizen, did not comment on her vaccination status.
Wright's agent did not provide a full comment, but did emphasize that her client "always intended to return" to the Black Panther 2 set.
"She always intended to return but just needed to wait until she had fully recovered."
Peace in Wakanda?
While Wright's "resolved" issues indicate the actress and Marvel are in a good position, this does not necessarily dismiss the bigger picture problems between the two entirely.
The report indicates vaccine issues between the two parties have been sorted out, but there's no telling whether this is a long-term solution or a temporary compromise. The good news is that Black Panther 2 will be able to complete filming ahead of its expected release at the tail end of this year, with its current drop date reportedly unaffected by recent production delays.
Regardless, Wright's MCU future remains unknown. Even before the controversy, Wright had no other Marvel projects on her schedule beyond Wakanda Forever. It's unclear if her alleged issues on set altered unannounced appearances for Shuri in the future.
Black Panther: Wakanda Forever arrives in theaters on November 11, 2022.