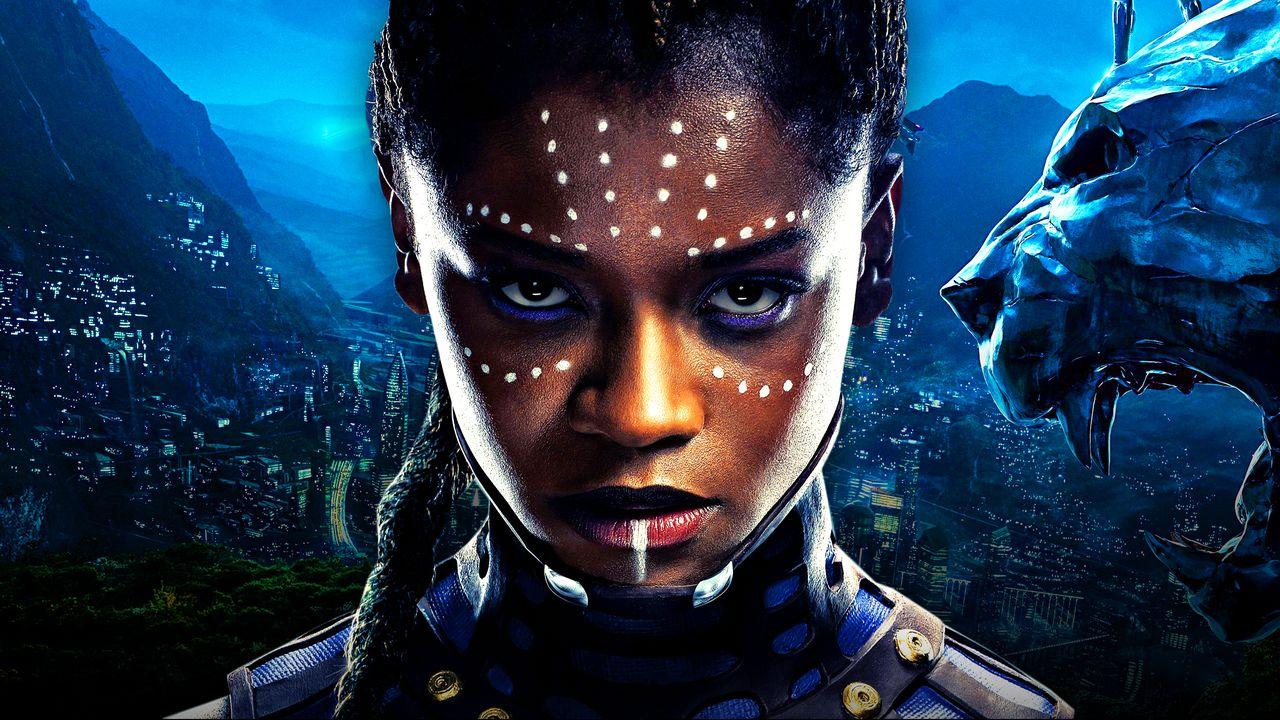 Over the past several months, Shuri actress Letitia Wright has been involved in multiple social media controversies. More specifically, she was reportedly spreading anti-vaccination sentiments on her Twitter account, which have since been deleted.
However, according to The Hollywood Reporter, she supposedly continued to spread her controversial beliefs on the set of Black Panther: Wakanda Forever. The outlet never published any direct quotes from Wright, only heresy from a source on set.
After a week, Wright finally returned to social media to dispute the report.
Letitia Wright Denies Reported COVID-19 Views On Set
Shuri actress Letitia Wright responded to The Hollywood Reporter's controversial report on her COVID-19 views on the set of Black Panther: Wakanda Forever that claimed that she spread anti-vaccination sentiments on set.
Wright asserted on Instagram that it was "was completely untrue:"
"God bless you all.

It saddens me to have to address the reports published by The Hollywood Reporter on October 6th 2021. The report spoke about my conduct on the set of Black Panther 2. I honestly assert that this was completely untrue.

Anyone who knows me or has worked with me, knows that I work incredibly hard at my craft & my main focus is always to do work that's impactful and inspiring. That has been & will continue to be my only focus.

I will continue to hold onto God's hands, and onto the scripture of Isaiah 54:17."
Wright also accompanied it with a picture with a quote from that specific scripture, which reads:
"Weapons made to attack you won't be successful; Words spoken against you won't hurt at all."
Wright's Written Response
It's concerning that after precisely 100 words and a quote from scripture, none of those words expressed the notion of "I am pro-vaccination." While it would be lovely to believe that Wright has kept her harmful opinions to herself on set, her activity on Twitter last year would indicate otherwise unless she drastically changed how she expresses her views publically.
In fact, this is the first time that Wright made any social media posts since last year, as the previous post on her Instagram account was on November 20, 2020. It was mentioned in the same report from The Hollywood Reporter that Disney would be implicating a sticker system on all productions in mid-October requiring visible proof of COVID-19 vaccination.
This new policy doesn't cover productions already shooting like the Black Panther sequel, so it'll be interesting to see what will happen with future Disney productions that Wright is involved in, especially since it has been rumored that Wright signed a contract for multiple films with Marvel Studios.
It doesn't help that this also means that Wright's vaccinated status during the shooting of Wakanda Forever is still unknown, which could have been a danger for immune-compromised crew members and actors on set.
Black Panther: Wakanda Forever is currently scheduled to be released in theaters on July 8, 2022.