Even for a studio in Marvel that has four high-profile releases coming before the end of 2021 and about a dozen more on the way in 2022, there's a unique level of excitement coming for the team's first take on Marvel's First Family.
Marvel Studios' Fantastic Four movie was the curtain-call announcement from Disney Investor Day 2020 when it was confirmed to be in development with Spider-Man: Homecoming director Jon Watts at the helm. With this being the first effort to bring this team into the MCU after three outings from Fox Studios with mixed reception, this is becoming a project are dying to see.
As it currently stands, Watts is the only name attached to production for Fantastic Four; the movie also doesn't have anything close to an official release date. Additionally, as fan-casts for the film run amok online, there are no signs pointing to which actors Marvel Studios will pick to bring Reed Richards, Sue Storm, Johnny Storm, and Ben Grimm to the MCU.
While it's nothing concrete, Marvel's top executive recently shared some insight into how the process for finding those stars is going to work.
KEVIN FEIGE ON FANTASTIC FOUR CASTING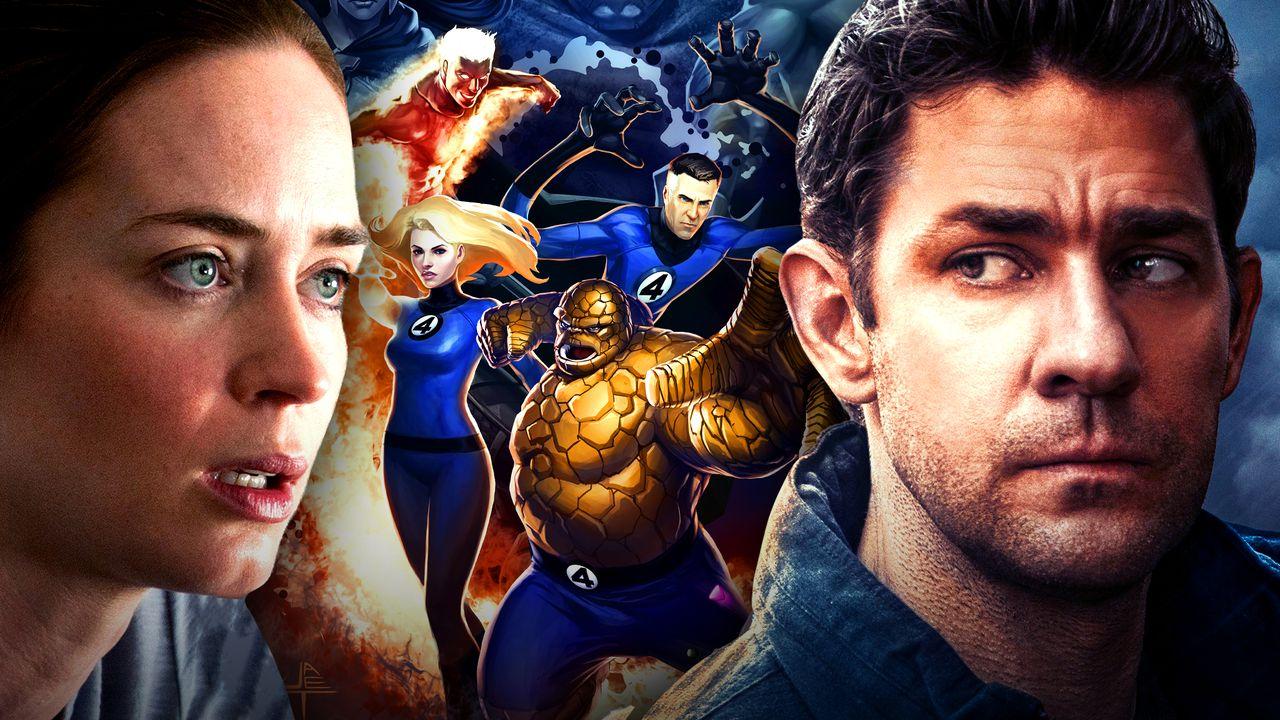 Marvel Studios President Kevin Feige spoke with ComicBook.com about the team's casting strategy for the upcoming Fantastic Four movie.
While Feige didn't provide specifics about the cast of the Fantastic Four, the studio head did address how the MCU as a whole contains "a beautiful combination" of well-known Hollywood stars and up-and-comers alike. Picking out examples like Christian Bale in Thor: Love and Thunder or Chris Hemsworth and Tom Hiddleston from Thor, Feige admitted that the search for Fantastic Four is "about the search for the best actor for the job" regardless of popularity:
"I think the MCU is a beautiful combination of both (established actors and new faces)," Feige said. "I think you look no further than Simu in Shang-Chi, like Chris Hemsworth, like Tom Hiddleston, like Tom Holland, an actor that hadn't been seen by a tremendous amount of people before, or you have a Benedict stepping into Doctor Strange or Christian Bale stepping into Gorr in our Thor film. It is always a beautiful combination of both, and it really is about the search for the best actor for the job whether that actor is known to the world yet or not."
THE RIGHT PEOPLE FOR THE JOB
Marvel Studios' Fantastic Four has seen arguably more fan-casts than any MCU movie to date, particularly after Disney and Fox agreed to the merger that would bring the characters into the story. With popular names like John Krasinski and Emily Blunt regularly at the forefront of this endeavor, the expectations for an exciting core cast of characters grows seemingly by the day.
Even with these expectations, Kevin Feige and his team remain adamant about doing their due diligence to give MCU fans the best possible cast for Fantastic Four no matter how famous the actors are. As much as the chances are still there that stars in these fan-casts may find themselves in the movie, it's still an expectedly tall order for Marvel's casting department to tackle.
The best part about Feige's comments is that Marvel has proven time and time again to be able to make stars out of both unknown actors and established veterans alike. Phase 1 alone started with 30-year veteran Robert Downey Jr. as Tony Stark while also thrusting virtual newcomer Chris Hemsworth into the spotlight as Thor all within three years.
In the imminent future, Simu Liu is about to become a megastar in the biggest movie of his career with Shang-Chi and the Legend of the Ten Rings while November's Eternals boasts icons like Angelina Jolie and Salma Hayek. If there's anything Marvel Studios is best known for, it's top-notch casting across the board, which should be exactly the case once the Fantastic Four come to the big screen for the third time.